March Madness Sweet 16: Best Underdog and Most Vulnerable Favorite to target for Sunday's Games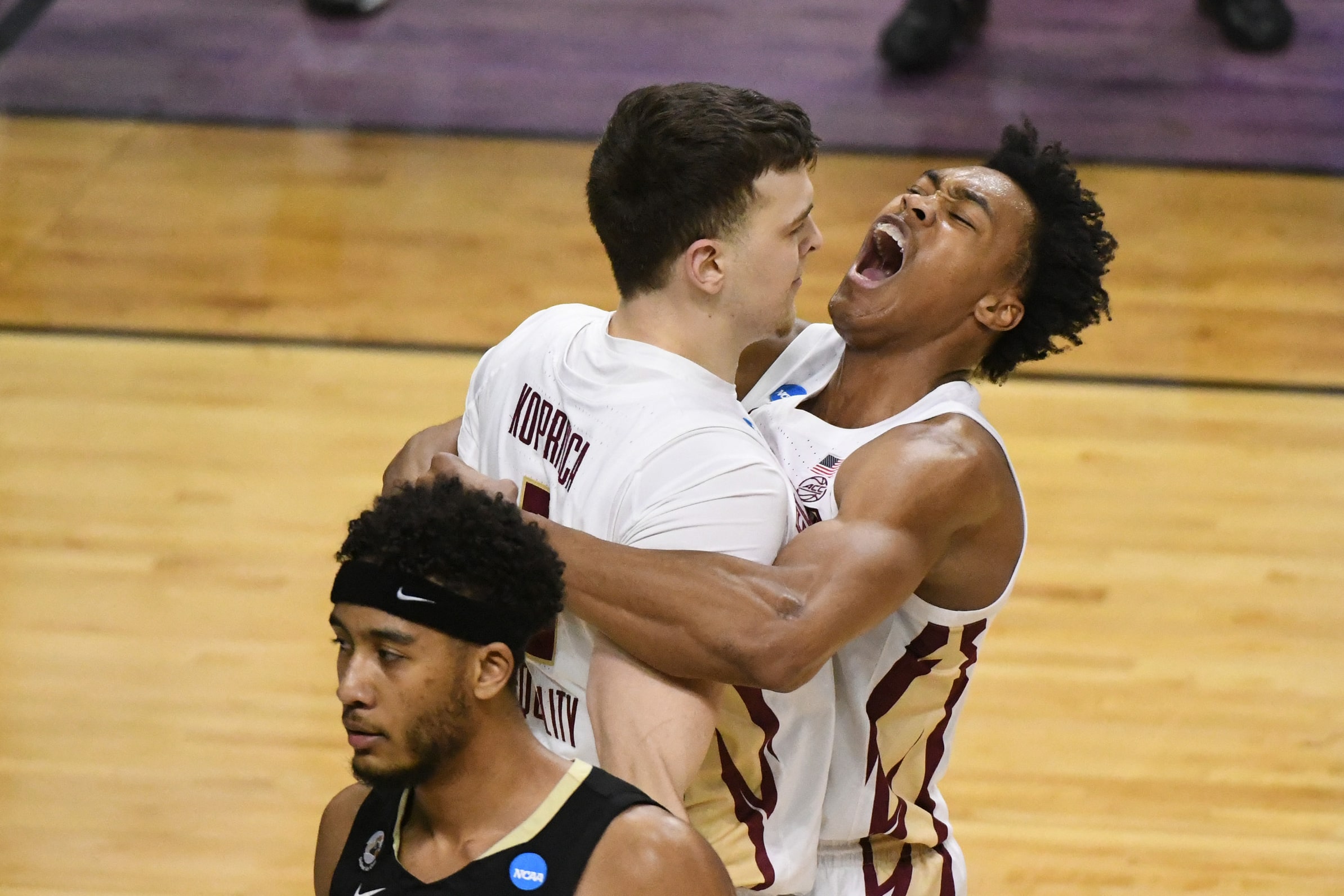 A trip to the Elite Eight is on the line, and what a great slate of games we have lined up for Sunday. All eight teams in action rank inside the Kenpom Top 25. We've selected one favorite that could be vulnerable to being upset, and one underdog to target as a team to bet on, potentially on the money line.
Make sure you check out our picks on the side and total for every Sweet 16 game, as well as every game for the entire NCAA Tournament.
Vulnerable favorite to avoid: Alabama Crimson Tide
Alabama enters this matchup with UCLA as a six-point favorite at the time of writing. They certainly deserve to be the favorite, but that doesn't mean they aren't vulnerable to losing to the Bruins. UCLA should approach this game by attempting to keep the possession count low by using their methodical tempo. UCLA ranks 337th in Kenpom's adjusted tempo metric, which is the complete opposite of Alabama, who ranks 11th in adjusted tempo. By limiting the number of possessions in the game, the favorite should have fewer opportunities to exert their dominance.
The main way UCLA can do this is through their transition defense. Per Synergy, Alabama ranks sixth in the country in the percentage of time they play in transition. Given their slow tempo mentioned above, UCLA limits transition opportunities at the 47th highest rate. They also rank 38th in taking care of the ball, further negating Alabama's chances to create a fast break. In the few times that UCLA does allow transition opportunities, the Bruins rank in the 94th percentile in transition defense. If UCLA can make this a half-court game, there's a chance that Alabama could go down.
Be sure to check out our full game preview for UCLA Bruins vs. Alabama Crimson Tide.
The UCLA Bruins advance to the Sweet 16 after defeating Abilene Christian 67-47.

Follow along for more #MarchMadness updates: https://t.co/rE64RBLujD

— L.A. Times Sports (@latimessports) March 22, 2021
Best underdog pick: Florida State Seminoles
Florida State ended the Pac-12's undefeated run of wins straight up and against the spread in the NCAA Tournament in convincing fashion. The Seminoles beat a very good Colorado team by 18 points and will now take on the one-seed, Michigan. Michigan came back to beat LSU in their second-round game, but LSU's athleticism gave Michigan some issues, and Florida State can potentially do the same. On the offensive end, Florida State basically has only one weakness, and that is turning the ball over. Florida State ranks 254th in the country in taking care of the ball, but that might not be exposed against a Michigan defense that ranks just 337th in turnover percentage. With fewer turnovers, Florida State will have more possessions to use their athleticism advantage.
On the other end, Florida State has the size to battle with Hunter Dickinson. Balsa Koprivica and Tanor Ngom both stand over seven-feet tall, meaning Dickinson won't be the only seven-footer on the floor in this game. In the backcourt, it's no surprise the Florida State has a size advantage there. Mike Smith and Eli Brooks have been fantastic this season, but they stand 6' and 6'1" respectively. We just saw how Florida State's length affected McKinley Wright, holding him to just 10 points on 4/12 shooting and forcing him into five turnovers. With all due respect to Smith and Brooks, Wright is the best player in that trio. Florida State would be my pick to win this game, so taking them ATS and on the money line would be the recommendation from me.
Be sure to check out our full game preview for Florida State Seminoles vs. Michigan Wolverines.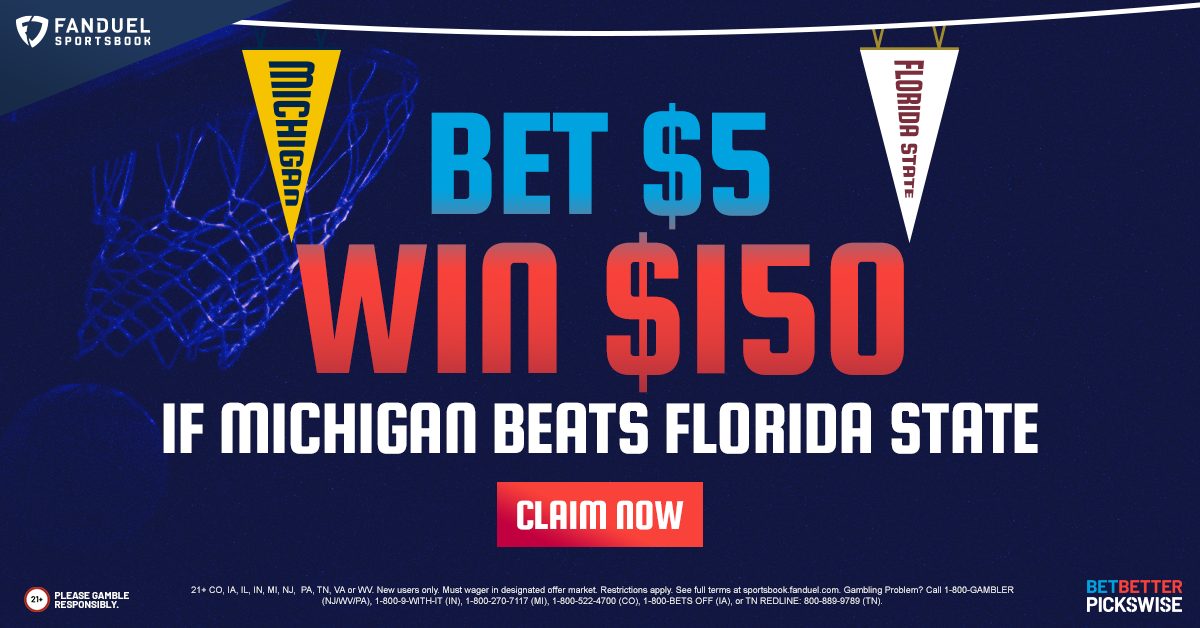 Want even more March Madness Picks? Be sure to check our March Madness Predictions each day, along with our best March Madness Parlays.