MLB American League East Predictions 2021, Odds and Expert Picks: Tampa Bay Rays set to shine once again
It's a busy time of the year for sports fans, with NFL free agency in full swing and March Madness dominating the airwaves. But it's not all about college hoops right now, the start of the MLB season is also right around the corner. Baseball will be back in just over a week, and time really flew by since the Dodgers were crowned World Series champs. This year, the AL East is poised to be one of the most interesting divisions.
It's going to be a very interesting season overall, as the league is coming off an unprecedented year where they played only 60 games due to COVID-19. Nobody knows how that shortened season will effect the 2021 campaign, but we're about to find out. Before the season starts you'll need to get your futures bets in, so let's break it all down.
We've got a ton of great MLB content coming, so make sure to check out our 'MLB news' tab in the coming days. We just did a piece with a couple of World Series best bets. When the games start, head on over to our 'MLB picks' tab for free picks on the side and total of every game. But right now we're talking AL East, and we'll start with the odds, courtesy of DraftKings:
Yankees -200
Rays +350
Blue Jays +350
Red Sox +2000
Orioles +5200
As you can see, the Yankees are a pretty heavy favorite. The Rays have to be feeling pretty disrespected, since last season they won the AL East by a whopping seven games in a 60-game season. Toronto is a young team perceived as being on the rise, and last year they finished only a game behind New York in third place.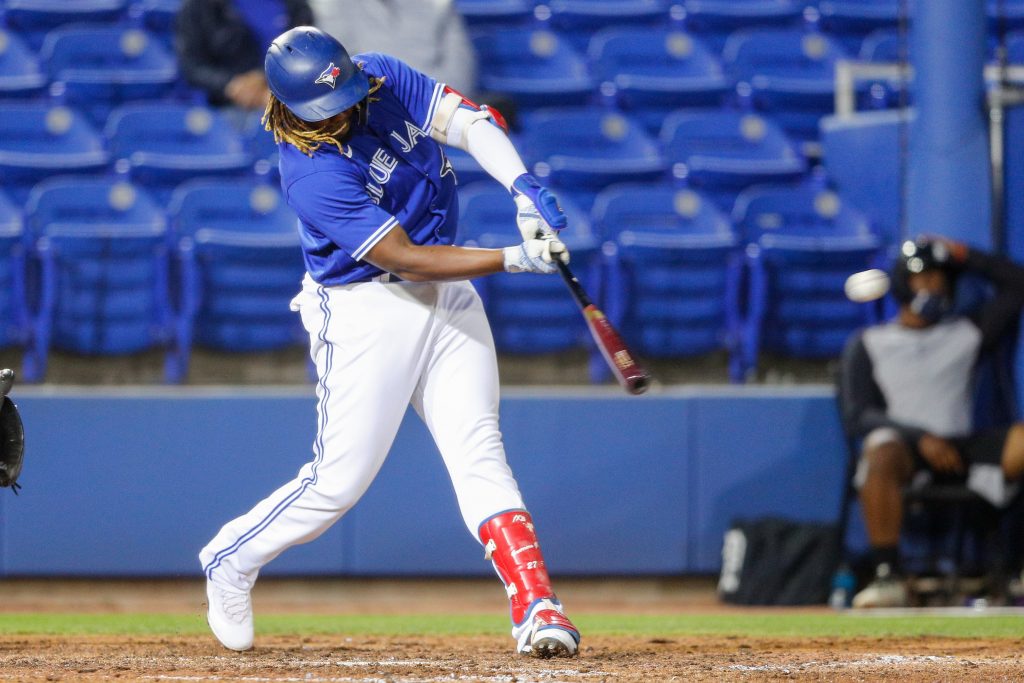 Boston completed a remarkable fall from grace last season, falling to last place a game behind the Orioles. Toronto has their young core trio of Bo Bichette, Cavan Biggio, and Vladimir Guerrero Jr., and they're hoping their big offseason acquisition of George Springer can help take them to the next step.
The Yankees have all the talent in the world, and will add Corey Kluber to their rotation in 2021, but often seem to underachieve. The Rays traded away Blake Snell after their run to the World Series last year, which is why everybody is so down on them for this season.
The Orioles didn't make too many splashy signings or trades, and will instead look to keep slowly rebuilding their franchise from the bottom up. Boston made some decent under the radar additions, bringing in Kike Hernandez and Garrett Richards.
Best AL East division winner bet
At these odds, I'm most intrigued by the Rays at +350. Everybody was (understandably) dismayed at their decision to trade Snell, but there's been an overreaction that has created some value. Remember, the Rays didn't just win the AL East last year, they ran away with it. They would've won the division without Snell.
With a top five of Tyler Glasnow, Ryan Yarbrough, and offseason acquisitions Michael Wacha, Chris Archer, and Rich Hill, they're still going to have an elite rotation. Outfielder Randy Arozarena just set the all-time record for most home runs in the playoffs last season, and if he can carry over that momentum to 2021 this offense has the potential to be really good. The Rays always seem to win more games than people expect, so I don't see why this year would be any different.
I'm also sprinkling a few bucks on the Red Sox to win at 20/1. Boston has a win total of 80.5, so they're not expected to be a bad team at all. Richards is a really nice addition, and he gives their rotation serious upside. Shortstop Xander Bogaerts is a stud. Young guys like Bobby Dalbec, Rafael Devers, and Alex Verdugo have a ton of potential. They were six games over .500 in the last full season in 2019, and won the division with 108 wins the year before that.
Brett Phillips' heroics in Game 4 of the World Series for the Tampa Bay Rays helped take home the Game of the Year award 🙏 #SIAwards https://t.co/3nzDy395Po pic.twitter.com/hZnOb6hDbS

— Sports Illustrated (@SInow) December 20, 2020
Best AL East win total bet
Call me crazy if you want, but I'm fading the Yankees and going under their win total of 95.5. It's just too high for a division that is expected to have four teams be .500 or above. The Rays are the defending AL champs, I just laid out why I think the Red Sox are being slept on, and the Blue Jays are universally regarded as being on the come up. As such, there's no way I could bet on the Yankees winning nearly 100 games.
96 wins is a winning percentage of over 59 percent. They were only at 55 percent in 2020, and the schedule will be tougher this time around. Kluber is 34 and has only pitched in eight games since the 2018 season, so I'm not sure how anybody can automatically expect great things from him. Jameson Taillon, Domingo German, and Jordan Montgomery as your 3-5 starters? Not exactly inspiring. They didn't add any starters on offense, and if they pick up one major injury they might not have any chance of getting to 96 games. Fade this public side and go under.
Sad baseball season is still a week away? You're in luck, because Pickswise is the home of March Madness Predictions. Check out all of our March Madness Picks, including daily March Madness Parlays throughout the NCAA Men's Basketball Tournament.