NASCAR
Back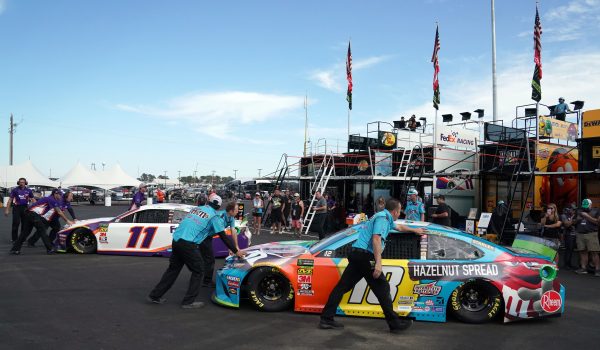 NASCAR set to return to Nashville in 2021
Everyone knew that in 2021, NASCAR was looking to move in a new direction that will impact how the sport looks moving forward. The new cars might be on hold, following the Covid-19 Pandemic, but NASCAR will continue to provide action on a weekly basis. Next Year could look very different and today's news has already made a big change.
NASCAR set to return to the Music City
Nashville, Tennessee, might be known as Music City, but soon it will be a racing city once again. The fans are there and that was plenty shown when NASCAR hosted its Awards Week in 2019. The Nashville Superspeedway isn't quite downtown. Still for the Cup Series that hasn't raced in the Nashville area since the 1980s, it's something new. The track opened in 2001 and hosted plenty of Truck Series and Xfinity Series races until 2011.
The Nashville Superspeedway is owned by Dover Motorsports, which also happily owns Dover Motor Speedway in Dover, Delaware. The return to Nashville also comes at a price, in which the concrete 1.33-mile oval will take one of the current two race dates from its counterpart Dover. It should prove to be a new test, for many in NASCAR's top series, as drivers such as Brad Keselowski, Kevin Harvick, Joey Logano, and Kyle Busch have victories at the track.
Other changes on the horizon
This might not be the only calendar change come 2021, as NASCAR has already been in discussions with Bristol Motor Speedway owner Speedway Motorsports to possibly bring a race back to the Tennessee Fairgrounds Speedway in downtown Nashville.
There are plenty of other tracks across the United States, who could become part of the future schedule. A few that stand out are the Iowa Speedway.  Which hosts a truck series race, two Xfinity Series dates, plus the Indy Car Series. Another strong possibility could be a new road-course event at either Road America in Wisconsin or at the Circuit of the Americas in Texas.  It's still a ways away, but the announcement of a return to Nashville has already started a buzz about the future.
Last updated: Thu 11th June 2020