NBA Futures Updates: Stephen Curry and Warriors Rising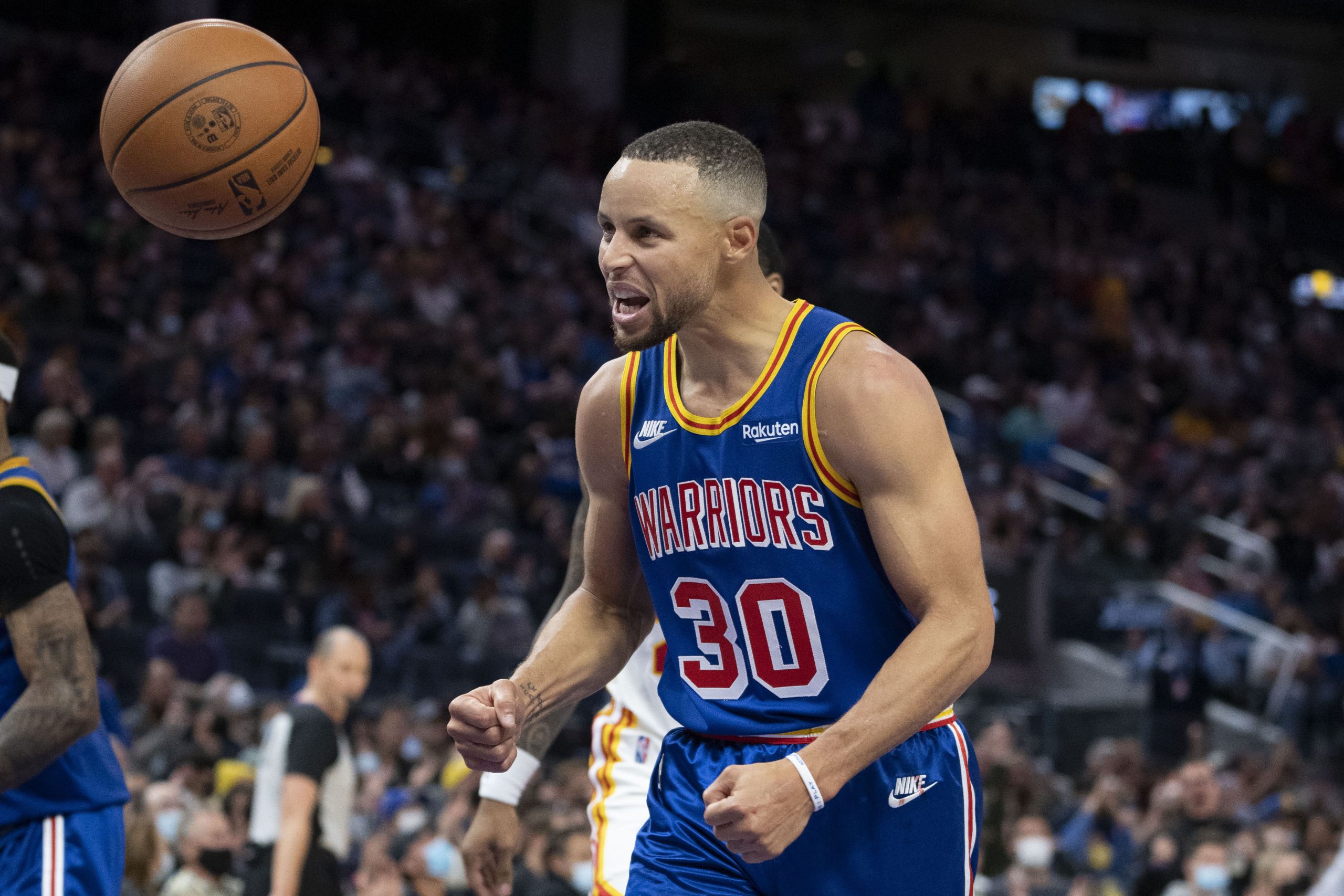 A few weeks into the NBA season and there have been big shifts in the odds for futures. Injuries and health and safety protocols have seen some strange starts to the season. Here's a look at the updated odds for NBA futures.
MOST VALUABLE PLAYER
Stephen Curry +300
Kevin Durant +500
Giannis Antetokounmpo +650
Luka Doncic +800
Joel Embiid +1500
Nikola Jokic +1500
None of the names are surprising. Luka Doncic came into the season as the favorite, but Stephen Curry has become the favorite since the Warriors are 9-1. Curry is averaging 27.6 points, 6.5 assists, 4.6 rebounds and 1.6 steals, while shooting 42.9 percent from the field, including 38.8 percent from three-point range. Curry scored 50 points in his last game after not topping 20 points in four straight games. The scary part is Curry hasn't gone on a tear yet and his shooting numbers are down. Kevin Durant has a good shot to win it with Kyrie Irving out and James Harden struggling. Durant is carrying the Nets, averaging 29.5 points, 8.7 rebounds and 5.3 assists, while shooting 56.7 percent from the field. Antetokounmpo can't be counted out. The Bucks are 5-6 due to injuries and Khris Middleton missing time due to health and safety protocols. Dallas is 7-3, but Doncic has seen his numbers dip from last season. He's capable of getting hot and moving his way back towards the top. Nikola Jokic isn't a bad bet at this number. Denver is 6-4, but the reigning MVP is still playing at a high level. Jimmy Butler at +2500 is worth sprinkling some money on. Miami is 7-3 and Butler is averaging 25.3 points, 6 rebounds, 5.5 assists, 2.1 steals and shooting 53 percent from the field.
NBA CHAMPIONSHIP
Brooklyn +240
Lakers +500
Warriors +850
Bucks +900
Jazz +1300
Heat +1500
The Nets entered the season as the favorites and remain at the top. Kyrie Irving hasn't played and it doesn't appear as if he will return anytime soon. James Harden has started slowly, but the Nets are 7-4. Somehow, the Lakers are second despite a 6-5 start with an easy schedule. LeBron James is out due to injury as well as Trevor Ariza and Talen Horton-Tucker. Russell Westbrook hasn't fit in well and while it's difficult to bet against James and a healthy Anthony Davis in the playoffs, placing money on the Lakers isn't wise. The Warriors are off to a great start and the underlying metrics look good. They will get Klay Thompson and James Wiseman back and this number should only rise. Don't count out the Bucks. Jrue Holiday has missed time, while Khris Middleton, Brook Lopez and Donte DiVincenzo are still out. My long shot before the season was Denver and they sit at +2200. They will be a threat when Jamal Murray returns.
ROOKIE OF THE YEAR
Evan Mobley +350
Scottie Barnes +350
Jalen Green +400
Cade Cunningham +450
Chris Duarte +900
Josh Giddey +1600
Evan Mobley has been impressive and made an immediate impact for Cleveland, which is one of the biggest surprises at 7-4. Mobley is averaging 15.6 points, 8.4 rebounds, 2.7 assists, 1 steal and 1.3 blocks, while shooting 52 percent from the field. Scottie Barnes is the co-favorite with Mobley and is averaging 16.6 points, 8.7 rebounds, 2.4 assists, and 1.2 steals and is shooting 52.4 percent from the field. Jalen Green's odds have dropped due to poor shooting but he will get a lot of usage on a bad Rockets team. Cade Cunningham missed the start of the season and has struggled in four games, but the number indicates they expect improvement.
SIXTH MAN OF THE YEAR
Tyler Herro +125
Jordan Clarkson +1300
Montrezl Harrell +1400
Buddy Hield +2500
Jalen Brunson +3000
Carmelo Anthony +3000
Dennis Schroeder +3000
Cam Reddish +3000
Ricky Rubio +3000
Is it over already? Tyler Herro is a huge favorite. After a disappointing sophomore season, Herro has improved drastically for a good Miami team. He is averaging 20.3 points, 5.4 rebounds, 4 assists and shooting 45.8 percent from the field, including 40 percent from three-point range. Carmelo Anthony is a decent long shot. He's seeing more usage with LeBron James out and is averaging 17.4 points on 50 percent shooting from the field, including 52 percent from three-point range and the Lakers really need him.
All odds courtesy of DraftKings Sportsbook
Pickswise is the home of free NBA Picks and NBA Predictions. Check out the latest NBA Prop Bets and NBA Parlays as well as NBA Best Bets from our NBA experts.