NBA
Back
NBA 2020 Return: Orlando is clear front-runner for return-to-play season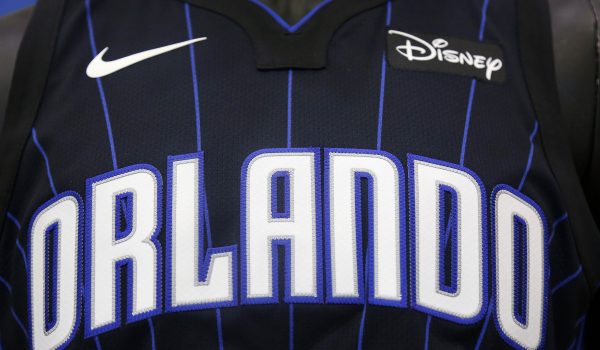 NBA

NBA
Alex Alarcon
See Bio
Content Manager for Pickswise.com The home of free sports picks and experts best bets.
See Bio
Content Manager for Pickswise.com The home of free sports picks and experts best bets.
The National Basketball Association might have a new home to finish off the 2020 season. Momentum is starting to grow for the return of the NBA as Disney World in Orlando Florida has emerged as a clear front-runner to hold all teams and games to finish off the season, according to Shams Charania of The Athletic. The NBA is not the only sports league to draw out a plan as the MLB has sent out a proposal to the MLBPA in hopes of starting their 2020 season. At the moment, the league is reportedly considering a plan that would have players fully training in mid-June and playing by mid-July per Charania.
Orlando Florida is not the only spot the NBA is looking into as the league is reportedly looking to host the playoffs in one or two quarantined sites. Las Vegas is another area that could most likely host the playoffs, but Orlando has the upper hand. According to a source from Yahoo Sports, Disney World is confident they will host some type of NBA games.
"We are confident we'll be hosting the NBA in some fashion, It may not be the entire league, but we believe the NBA will be here to at least finish part of their season. Still hurdles to cross, but we are preparing as if that is the case."
Especially with it being on private property, Disney and the NBA could work this out. Throughout Charania's article, he explained how the hotel space is a huge advantage for holding each of the teams in the league.
"Disney World has the hotel space and basketball-ready venues necessary to get this job done, The fact that its private property could make it easier to control the outside element, which is a major bonus when it comes to limiting interactions between NBA personnel and the public."
It is also still unclear if the NBA would finish off the regular season or jump straight into playoffs. There are tons of questions still to be answered, but locking down a host site is the first step. It has been a quick minute since fans have seen any type of basketball as the NBA suspended play indefinitely on March 11 after Utah Jazz center Rudy Gobert tested positive for COVID-19.
Last updated: Wed 20th May 2020