NBA
Back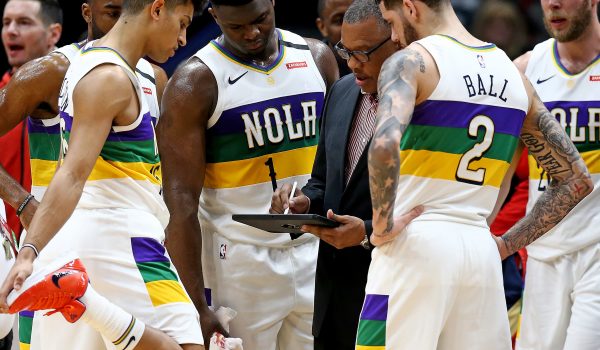 NBA Storylines to Watch During the Second Half of the Season
With the NBA All-Star Break over, it's time to start looking ahead to the second half of the season. It was an exciting first half with a lot of teams still having everything to play for during the second half. Let's look at some storylines to follow during the second half of the NBA season.
Can anyone catch the Lakers?
The Los Angeles Lakers will head into the second half of the season with a four-game lead, but the battle for second is going to be intense. The Denver Nuggets and Los Angeles Clippers and Utah Jazz are only separated by a game and a half. The Houston Rockets in fifth also aren't too far behind.
Catching the Lakers isn't out of the question but having the second seed is ultra important so a team doesn't have to face the Lakers until the Western Conference Finals.
Will someone clear from the pack or will it be a battle until the last day of the season?
Can the 76ers start to win road games?
One of the weirder stories of the NBA season has been the 76ers and their inability to play quality basketball away from home. The 76ers have been almost unbeatable at home losing only two games during the first half of the season. Away from home has been where the big problems have happened with the team winning nine of the 28 games.
If the 76ers want to have playoff success they need to find some ways to win games away from home.
One Word….Zion
Zion Williamson has been a treat in the few games he played during the first half of the season, and it really should only get better as long as he stays healthy.
On the season he is averaging 22.1 points and 7.5 rebounds per game while shooting 57.6 percent from the field. The Pelicans might not make the playoffs, but it's going to be exciting watching him improve.
Can Rockets continue to win games playing small ball?
The Rockets traded away Clint Capela at the trade deadline, and they are committed to play some ball and hoping that can get them farther in the playoffs. Will it work, or will they regret not having a big man to matchup against guys like Anthony Davis and Nikola Jokic.
Last updated: Mon 17th February 2020