NBA Tuesday five-team mega parlay (+2821 odds)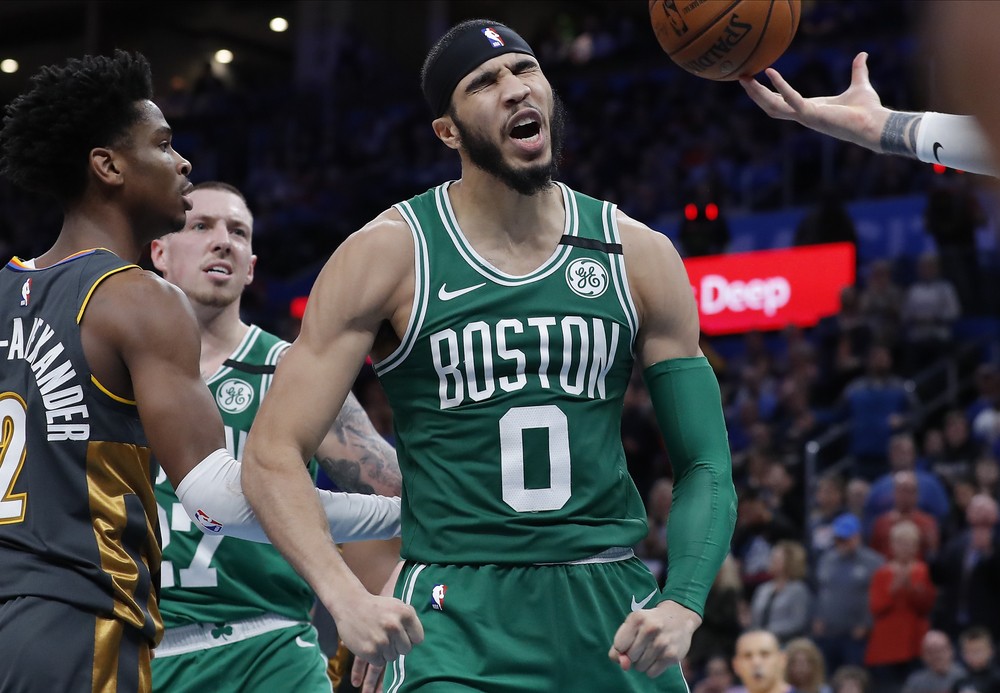 We've got a jam-packed NBA Tuesday slate this week, we might as well go for a big payday. That's right, we're back with another NBA mega parlay, this time a five-teamer with a payout north of 28/1. We're going big and bold, so let's not waste any more time. We're diving in:
Celtics ML (-110)
Raptors ML (+120)
Bucks -5 (-110)
Magic -5 (-110)
Suns -3 (-110)
Parlay odds: +2821
We've got a few spread favorites which I feel good about, and the one money line underdog has some serious value. Let's break down each of the five legs one by one.
Celtics ML (-110)
The Celtics lost by one point in the first game of this mini-series against the Pacers, and they aren't going to get swept. They're now coming off back to back losses, and will be extra motivated to not drop to 1-3. They showed in their win over the Bucks in their opener they're still capable of playing at an elite level, and I'm not overreacting to the two losses. I felt like this Indiana team was due for some regression this season, and I still feel that way after their 3-0 start. Their first two wins came against the Knicks and Bulls. Not much of an accomplishment.
Raptors ML (+120)
I don't think the Raptors should be an underdog here. They've now started 0-2, which has caused an overreaction in the market. Similarly to Boston, I think they come out on fire here to avoid a third straight loss. Philly beat the lowly Wizards and Knicks in their first two games, and they just got blown out by Cleveland most recently. I think they're clearly going to take some time to adjust to playing under Doc Rivers, and the Raptors will win this one with relative ease.
Bucks -5 (-110)
This is a great spot for the Bucks. Not only will they have an extra large chip on their shoulder after Miami embarrassed them in the playoffs last season, but it looks like the Heat will also be without star Jimmy Butler here. Butler was wreaking havoc in that series, and his absence can't be overstated for this team. An angry Giannis Antetokounmpo is not a sight any defense wants to see, and he's definitely had this game circled ever since the schedule came out. I don't think this one is close.
Magic -5 (-110)
The Magic have quietly been one of the best teams in the league so far, racing out to a 3-0 record even if nobody is paying attention. Sleep on them at your own peril. This team was already underrated last year, and they've clearly grown this offseason. Markelle Fultz is finally developing, and now looks like a star in the making and what the 76ers thought they were getting with the top overall pick. This is the second game of a back to back for the Thunder, while Orlando had Monday off. OKC was pretty much the only team in the league trying to get worse this offseason, and I think they get crushed here.
Suns -3 (-110)
The Suns impressively beat the Mavericks in their opener, and after a brief setback dominated the Kings in their most recent game. There's a ton of talent here in Phoenix, and I think the Pelicans have been the most overrated team in the league just because Zion Williamson is fun to watch. New Orleans actually got worse this offseason after trading away Jrue Holliday, and they were never anything better than average last season. The expectations for them have been ridiculous, and I don't think the Suns will have much trouble winning this one.
Pickswise is the home of free NBA picks and predictions. We will cover all the big offseason news before making picks for every game during the 2021 season.