NFL Playoffs Divisional Round opening lines and early betting analysis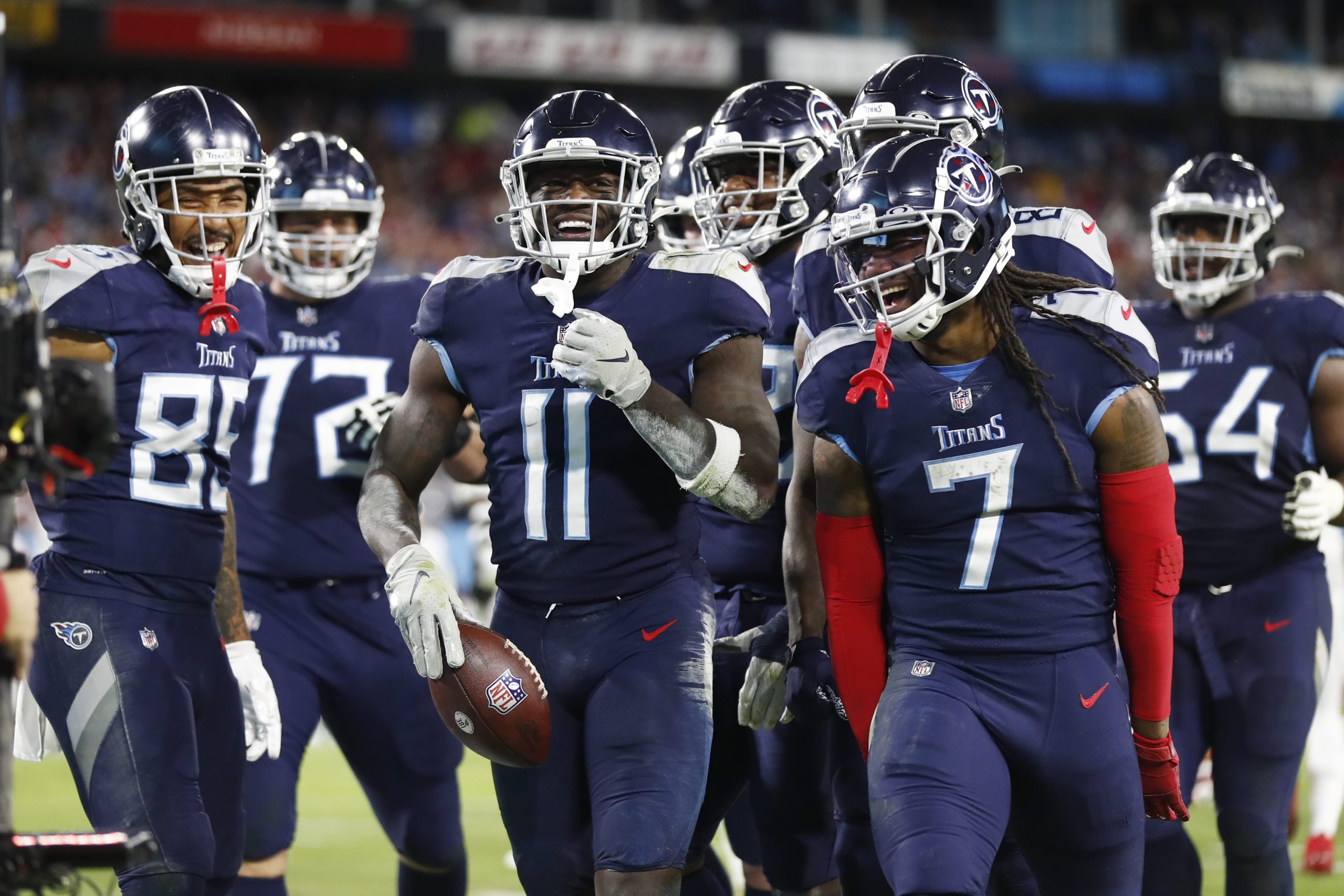 The favorites got off to a strong start in the NFL postseason, going 5-1 straight up and against the spread during Wild Card Weekend. The only upset was also the shortest number on the board as the 49ers beat the Cowboys as 3-point underdogs. The win by San Francisco saved the books from a total disaster, but it was a profitable weekend for the public.
"It was a losing weekend, but not our worst of the season," said TwinSpires Trading Analyst Zachary Lucas.
The market now quickly turns the page to the Divisional Round, with lines out for all four games, and a line in the sand is being drawn between bookmakers and sharp bettors. I do have several picks already locked in for this weekend, which I've outlined below. I will also go through each game and highlight my strategy.
*Odds are via WynnBET.
Cincinnati Bengals vs Tennessee Titans
Saturday, 4:30 pm ET
Opening line: Titans -3 
The market wasted no time reacting to early money on the Titans, pushing this line to 3.5 at some shops. Both bookmakers and sharps are seeing value with Tennessee.
"The Titans are slightly underrated," said WynnBET Senior Trader Motoi Pearson. "With them being healthy and getting the bye, that is very valuable. I believe this line may climb more throughout the week."
The Bengals are also dealing with major issues along the defensive line. Both starting DTs, Larry Ogunjobi and Mike Daniels, and star DE Trey Hendrickson suffered injuries against the Raiders. Ogunjobi was placed on IR Monday, while Daniels (groin) and Hendrickson (concussion) are questionable to play this week. If both Daniels and Hendrickson are out, I can see this line getting to 4.
Those injuries carry even more weight this week with the Titans getting back RB Derrick Henry, who is basically a battering ram in the backfield. This is just a bad matchup for the Bengals' defense considering how decimated they are up front and the style of offense Tennessee likes to play.
San Francisco 49ers vs Green Bay Packers
Saturday, 8:15 pm ET
Opening line: Packers -4.5
The Niners won the battle Sunday in Dallas, but they may have lost the war with two big pieces getting hurt on defense. Keep an eye on the practice reports for Nick Bosa and Fred Warner this week. Bosa is in concussion protocol and Warner is nursing an ankle injury. Both have a chance to play on Saturday night, but the short week won't help their chances.
"Yes, the issues with Warner and Bosa may affect this closing number," said Pearson. "Seeing it at -5.5 may have seemed a bit high to the public with the 49ers on this hot streak, but having to go on the road again with these injuries may show in the line movement late toward the Packers."
As discussed in last week's best bets column, this is the week where my futures positions start to play a major factor with how I bet these games individually. I'm sitting on a 49ers ticket to win the NFC at +1500 in addition to NFC and Super Bowl tickets on the Packers. In those instances where you have both sides of the market covered, I find it best to just let your futures action work.
Also, since 5 is not a key number for NFL sides, I don't see a ton of value in betting this game at the current price anyway unless it got pushed to 49ers +6 or Packers -4.
Los Angeles Rams vs Tampa Bay Buccaneers
Sunday, 3pm ET
Opening line: Buccaneers -3 
We've already seen this matchup once this season and it did not go well for Tampa Bay, losing 34-24. That was also with Chris Godwin and a healthy offensive line for the Bucs. Despite that, oddsmakers still expect the public to support Tampa Bay.
"The Bucs at home laying the short number seems to be the public play," Pearson added. "My initial thought is the public is either going to be aggressive with laying the three points on the Bucs or playing the Rams money line."
I'm genuinely concerned about how the Tampa front will hold up protecting Tom Brady considering the display we saw on Sunday against the Eagles, who don't have nearly as ferocious of a defensive line as the Rams do with Aaron Donald, Leonard Floyd and Von Miller. Tristan Wirfs is the name to watch on the injury report this week, as his injury status will be key.
The final score might not show it, but the Eagles outgained the Bucs on Sunday in yards per play, 5.5 to 4.8, and the Tampa offense looked out of sorts at times. I expect Matthew Stafford to carry over his strong play from Monday night and the dangerous Rams weapons — led by the resurgent Odell Beckham Jr. — to give the banged-up Bucs secondary big problems. Los Angeles is a very strong play early in the week and I can see this line closing at 2.5.
Buffalo Bills vs Kansas City Chiefs
Sunday, 6:30 pm ET
Opening line: Chiefs -2 
There hasn't been much movement with this one since opening slightly below Bills +3, which is where the market closed the last time these teams faced each other way back in Week 5.
"The shade toward the Bills seems to be about right," said Pearson. "The -2 to -2.5 seems like the right number for this Bills and Chiefs game."
The total definitely caught my eye here, opening around 53 and immediately seeing sharp money push it up to 54 and even 55 in some spots. The total closed at 57 and landed on 58 (Bills 38-20) the last time these teams played, and the AFC Championship game last season landed on 62 (Chiefs 38-24).
As for the side, I have Chiefs Super Bowl and AFC futures tickets in my back pocket, so betting more on Kansas City is not something I'm considering this week.
This is also a tough spot to predict which side the public might be on, as Josh Allen looked absolutely unstoppable on Saturday. But if I had to guess, the public will favor the Chiefs laying a short number at home with Patrick Mahomes, while the professional money will come in on Buffalo. That means if you like Kansas City, wait until later this week as you might get a more favorable number. If you think the Bills win, grab it now.
This Week's Early Bird Bets:
Titans -3 -115 (2u at FanDuel)
Rams +3 -110 (2u at Caesars)
Rams ML +135 (1u at SuperBook)
Pickswise is the home of NFL Picks. Check out our latest playoff picks and round-by-round analysis as well as our free Super Bowl predictions.