NFL
Back
NFL still standing tall even with cancellation of Wimbledon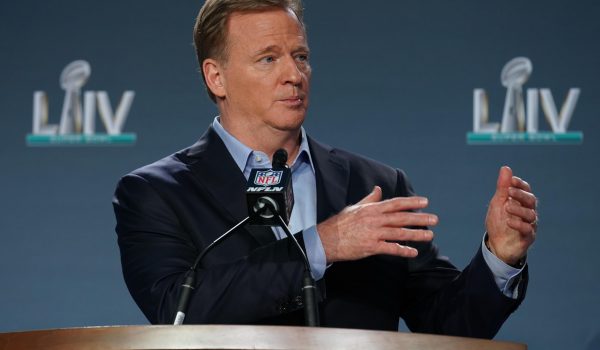 The COVID-19 pandemic has once again canceled another top sporting event as Wimbledon will not be taking place this year. Most arguably one of the greatest and most prestigious sporting events in the world will not be happening in 2020 for the first time since World War II. It's a difficult time right now in the world as another popular sport did not even hesitate to cancel the whole tournament. At the moment there are no other options for Wimbledon to take place this year. However, it does seem strange how another sport has addressed the COVID-19 virus and yet the NFL is still standing tall. Is the NFL waiting for the last moment?
Per NFL general counsel Jeff Pash, the NFL intends to not lose 2020 regular-season games to the crisis and said the league is planning for a full season. The NFL even went on to approve the expansion of the playoff picture on Tuesday and is planning to still hold the NFL draft at the end of April. The NFL is one of the last sports in the states to not back down from COVID-19 and seems optimistic it will still be planned as scheduled. However, does the cancellation of Wimbledon affect the NFL games being played in London?
NFL In London
Per Michael Smith of Pro Football Talk, the league officials said on a conference call with the media that they are planning to play the full season as scheduled, and that includes all of the previously planned international games. At the moment, there are a total of five international games scheduled to be played in London and Mexico. Usually, the London games are played in October and November as we could expect those same dates in 2020. The Jacksonville Jaguars will be hosting two games in London, while the Miami Dolphins and Atlanta Falcons will each host one game. The Arizona Cardinals will be the only team to host in Mexico in 2020. It is still unknown how long this pandemic will last, but the NFL is surely standing tall with all of these cancellations happening in the sports world.
Coronavirus donations from sports👏

$35m – NFL Organisation
$25m – Steve Ballmer (Clippers Owner)
$5m – Drew Brees
$2.7m – Germany Soccer Team
$1.8m – Ronaldo & Jorge Mendes
$1.1m – Messi
$1.1m – Pep Guardiola
$1.1m – Conor McGregor
$1.02m – Federer
$1m – Golden State Warriors pic.twitter.com/7pd2dtZZMZ

— Pickswise (@Pickswise) March 30, 2020
At the moment, it seems hard to imagine the NFL playing the full 2020 season. Especially since teams would want a full round of training camp and preseason games. Right now the NFL season is being kicked off on Thursday, September 10 with the Kansas City Chiefs showcasing their new championship banner. I applaud the league being optimistic during this pandemic, but hopefully, they do not wait too long to make the right choice. What are your thoughts on the NFL standing their ground during COVID-19?
Last updated: Wed 1st April 2020