NHL
Back
NHL Boston Bruins vs. New York Rangers, Odds, Picks and Best Bets: Bruins ready to continue hot road form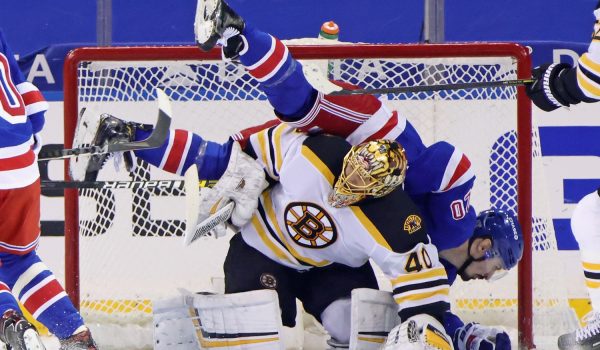 NHL
5:40AM
Fri 12th February 2021

NHL
5:40AM
Fri 12th February 2021
Chris Rivers
See Bio
A self-confessed sports nut who has managed to turn his passion into a career, resulting in the last 15 years being spent covering a wide variety of sports for numerous media outlets. You can find me writing mainly about the NFL and NHL here on Pickswise, with a bit of soccer on the side. One of the rarest of breeds: an actual LA Chargers fan.
See Bio
A self-confessed sports nut who has managed to turn his passion into a career, resulting in the last 15 years being spent covering a wide variety of sports for numerous media outlets. You can find me writing mainly about the NFL and NHL here on Pickswise, with a bit of soccer on the side. One of the rarest of breeds: an actual LA Chargers fan.
When the divisions were realigned, the East was projected to be a battleground, strewn with the bodies of playoff hopefuls by the time we reached the end of the regular season. As many as seven of the eight teams were thought to be playoff contenders, with New Jersey the only no-hopers.
The reality of the situation has been a lot more straight-forward with the Boston Bruins the cream of the crop. With just shy of a quarter of the season gone, the Bruins already have a 99 percent chance of making the playoffs, according to The Athletic, and are -105 favorites to win the East Division with FanDuel.
Even the Philadelphia Flyers, who sit just behind Boston in second, haven't been able to hold a torch to the Bruins so far when on the ice together, coming up short in all four meetings.
Boston Bruins vs. New York Rangers Odds
Here are the odds for tonight's crunch matchup, courtesy of DraftKings:
Money line: Bruins -177, Rangers +150
Puck line: Bruins -1.5 +148, Rangers +1.5 -177
Over/under: 5.5
Start time: 7 p.m ET
TV channel: NHL Network
Boston claim Garden honors
After a five-day break, Boston was back on their seemingly unstoppable march to the division title on Wednesday when they opened up a two-game stand at Madison Square Garden against the New York Rangers.
As members of the 'Original Six', these two franchises know each other very well and were meeting for the 653rd time, with the Bruins now leading the head-to-head series 293-259-98-3 after a 3-2 overtime victory.
It was a closer contest than many had predicted as the Rangers showed signs of improvement, outshooting the Bruins, who had the in-form Tuukka Rask to thank for extending their points scoring streak to nine. The two sides face-off again on Friday and we have taken an in-depth look at the match-up.
Breaking down the Boston Bruins
The Bruins don't appear to have a significant weakness this season, boasting a solid roster with a sprinkling of elite-level talent. Rask improved to 6-1-1 with Wednesday's win over the Rangers and arguably had his best night of the season as he pulled out some grade A stops.
Goodness that's some spectacular goaltending from @tuukkarask. #WNH

🇺🇸: https://t.co/FBazTxmgXB @NHLonNBCSports. pic.twitter.com/fAvpsg7nRY

— NHL (@NHL) February 11, 2021
Aside from leaving his net unguarded in the final minute when mistakenly believing his team trailed, it was a good showing by Rask, who hasn't posted spectacular numbers but has been a vital part of Boston's strong start. The Finn recorded his best save percentage of the year at .943 as the Bruins defense, which has been reliable this year, had an off night.
Despite losing Zdeno Chara and Torey Krug to free agency this summer, Boston has played good defense on the whole, rankings third in goals against and first in shots against. The fact the Rangers generated an expected goals rate of 4.58 by the end of the night points more to an anomaly and potential rustiness, rather than the start of a downward trend.
Up top is where Boston has really shone with Brad Marchand and Patrice Bergeron ranking in the top-10 point scorers in the league with 16 this year. A fit-again David Pastrnak, who missed the start of the season, is hot on their heels with eight points in five games, blanking for the first time this year against the Rangers.
That top line of Marchand, Bergeron, and Pastrnak is as good as any in the league but they are by no means a one-line side with valuable contributions coming from the likes of Nick Ritchie and David Krejci.
Breaking down the New York Rangers
Hopes were high heading into the season for the Blueshirts, particularly off the back of landing the No.1 overall pick Alexis Lafrenière. Having jumped up to draft Kaapo Kakko second overall the year before, the Rangers rebuild looked ready to step up a gear.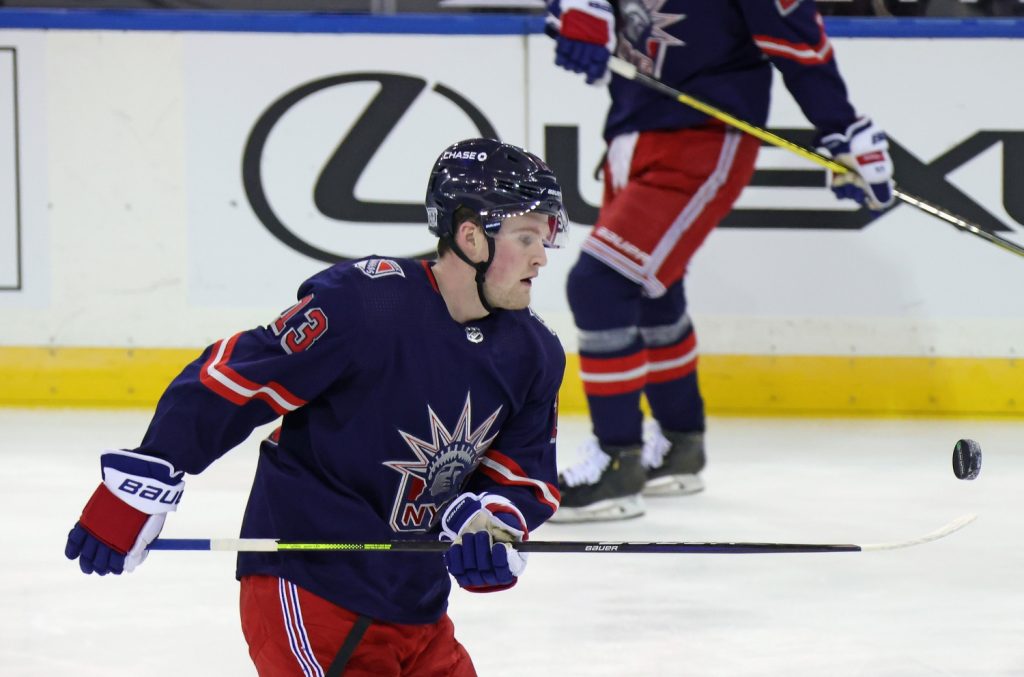 Those high expectations of a potential playoff berth have been brought crashing back down to earth by a 4-5-3 start and were it not for the form of Hart Trophy finalist Artemi Panarin, who knows how far off the pace they'd be.
Panarin has 15 points this year, seven more than Pavel Buchnevich, who is second on the team in points scored. Putting the puck in the net consistently has been a major issue with New York averaging 2.58 goals, ranked 25th in the league, despite averaging the sixth-highest number of shots.
For a player dubbed NHL-ready when they drafted him, Lafrenière has been a disappointment so far, registering one point in 12 matches, while their main off-season acquisitions, Ryan Strome and Brendan Lemieux, have made solid if unspectacular starts. Mika Zibanejad, who had 75 points last year, is another to have made a slow start, registering a disappointing three points from 12 games.
Then there's the situation with Tony DeAngelo, who was put on the trade block just six games into a new two-year, $9.6million contract after an altercation with Alexandar Georgiev. The Rangers can't find a trade partner for the defenseman, who has courted controversy throughout his career and now appears to be tainted goods.
Issues in net for Georgiev, who has registered a poor .891 save percentage, have let down a defense that has allowed the 10th fewest shots on goal. Igor Shesterkin has been the better of the two goalies and could get the nod on Friday to face Boston.
For every two steps forward the Rangers have made this season, they have also taken one back but Wednesday's performance, overall, was certainly a positive and one they can build on.
Boston Bruins vs. New York Rangers Predictions
The Rangers fired a warning shot across the bows of Boston in the first divisional clash between the originals in 46 years. Since dropping five of their opening six games, the Rangers have gone 3-3 and there are signs of improvement. Their inability to get over the line in the third quarter has proved costly though, while home ice has provided few advantages this year, losing five of eight at MSG.
In contrast, Boston has become used to winning in Manhattan, triumphing on four of their last five visits. They certainly weren't at the top of their game on Wednesday and you'd expect better on Friday, particularly from the defense.
Should Boston's defense show up then a fifth straight road win and the under will hold plenty of appeal; the under having landed in seven of the Rangers' last eight matches.
Make sure you also check out our full-game preview for Boston Bruins vs. New York Rangers.
Pickswise is the home of free NHL picks and predictions. Make sure to also check out our 'NHL parlays', 'NHL best bets', and 'NHL props' tabs for free plays all season long.
Last updated: Fri 12th February 2021