NHL Wednesday four-game mega parlay (+1288 odds): Expect high-scoring games tonight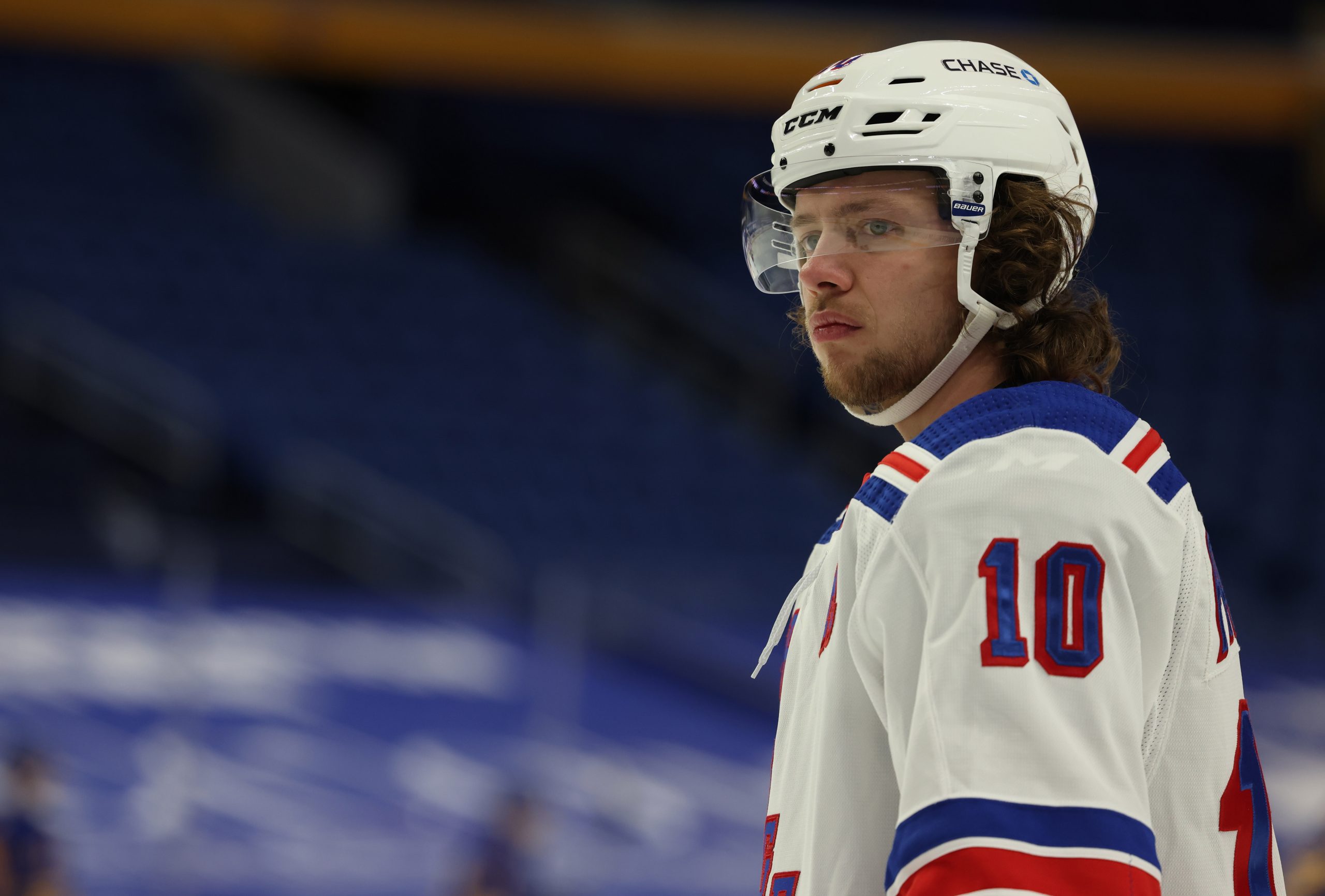 There 4 games this evening in the NHL. We're looking to parlay all four of the games that will hopefully pay big. This parlay is just under a 13/1 payout for you. But before we dive in, be sure to check out all of our picks and previews for every game tonight.  You can also follow Pickswise on Twitter for plenty of daily betting content.
This parlay is paying out just under 13/1 odds on FanDuel Sportsbook.
Flyers vs Devils over 6 goals (-111)
Avalanche vs Rangers over 6 goals (-115)
Bruins ML over the Canucks (-135)
Stars ML over the Golden Knights (+120)
Parlay Odds +1288
Let's break down each of the legs one by one.
Philadelphia Flyers vs New Jersey Devils over 6 goals (-111)
The Flyers and Devils have both been playing some high-scoring hockey. In the Flyers' last four games, they've hit the over, including their last two games having more than eight goals. The Devils have been the same. In their last five games, four games have hit the over, with their game on Friday hitting twelve goals. These two teams have been playing some high offensive games, but also have been having some poor defensive play. The Flyers are currently allowing 3.35 goals per game while the Devils are allowing 3.26 goals per game.
The Flyers have a new interim head coach, which could mean some high-scoring offense. Sometimes a team just needs a new voice in the room to get things flowing again. They've now lost nine games in a row, and under their first game with their new head coach, they scored five goals. The Devils recently had former first overall pick, Jack Hughes return to their lineup. Since his return two of their last three games have hit the over. These are two very offensive-minded teams who tend to have defensive lapses, take the over tonight.
Be sure to check out our full game preview for the Philadelphia Flyers vs New Jersey Devils
Colorado Avalanche vs New York Rangers over 6 goals (-115)
These are two of the best teams on the offensive side of the puck. They both have incredible offensive talent individually and as part of a unit. The Avalanche are currently averaging the most goals per game with 4.14 per game, while the Rangers are respectably averaging 3.04 goals per game. Additionally, both these teams have a powerplay that's operating at just over 24%. They are lethal on the man advantage. The Avalanche have five players right now scoring at more than a point per game while the Rangers have two players on that pace. The Avalanche are also allowing 3.45 goals per game. Surprisingly, they haven't done a great job defensively at all and the Rangers should capitalize on that.
In Colorado's last five games, four of them have had seven or more goals; three of which had 11 of more goals. They've been playing in some of the highest-scoring games of the season and are coming off of a 12 goal game. The Rangers on the other hand have just had two games in their last five go over seven goals, however, they've averaged 3.8 goals in their last five games and haven't faced an offensively-minded team like the Avs. Take the over for this game as well.
Be sure to check out our full game preview for the Colorado Avalanche vs New York Rangers
Boston Bruins ML over the Vancouver Canucks (-135)
The Vancouver Canucks finally got a win after cleaning house in their front office, but don't expect them to put together a win streak. New coach Bruce Boudreau may have been able to get the best out of them in his first game as head coach, but bettors shouldn't expect them to go on a miracle run now. They may have just needed a new voice in the locker room, but this team still has their problems and a veteran-built team like the Bruins may expose that tonight. These teams met last week and the game ended in a 3-2 victory for the Bruins, expect a similar game tonight. The Canucks are averaging the fourth-fewest goals per game with just 2.42, while the Bruins are defensively one of the best teams in the league allowing just 2.67 goals per game. It's not a good recipe for the Canucks to succeed tonight.
Jeremy Swayman is expected to get the net for the Bruins tonight. He's been playing some respectable hockey while posting a 7-4-1 record with a 2.26 GAA and .918 SVP. In the opposing crease, Thatcher Demko is expected to start and he's been below average this season posting a 9-11-1 record with a 2.82 GAA and .912 SVP. The Bruins win the offensive battle, the defensive battle and the goaltending battle in almost every category. A new coach might not be able to save Vancouver tonight, take the Bruins on the money line here.
Be sure to check out our full game preview for the Boston Bruins vs Vancouver Canucks
Dallas Stars ML over the Vegas Golden Knights (+120)
It's hard to imagine the Stars are underdogs heading into this game, we're not sure what the oddsmakers are thinking even with the Knights having home ice tonight. Dallas has won seven games in a row… They've looked incredible over the last two weeks and have won games pretty easily. In their seven-game stretch, no game has gone to overtime and just two games were decided by one goal. They've managed to win every single game in regulation and in five of their seven victories win by two or more goals. This line is very surprising. The Stars have the fifth-best powerplay in the league, if they can draw penalties tonight they should be able to walk away with their eighth straight victory. The Knights are allowing just over four minor penalties a game. Additionally, the Stars have the best faceoff percentage in the league while Vegas has the fifth worse faceoff percentage in the league, Dallas should dominate possession tonight.
Robin Lehner is expected to start for the Knights and he's had a very underwhelming season. Once considered a Vezina favorite, the goaltender is only posting a 10-9-0 record with a 3.02 GAA and .910 SVP. He's been mediocre at best. Take the Stars on the money line, they have incredible odds.
Be sure to check out our full game preview for the Dallas Stars vs Vegas Golden Knights
Pickswise is the home of free NHL Picks and NHL Predictions. Check back for our daily NHL Best Bets, including our favorite NHL Prop Bets.