NHL Monday mega parlay (+793 odds): Oilers slay the Kraken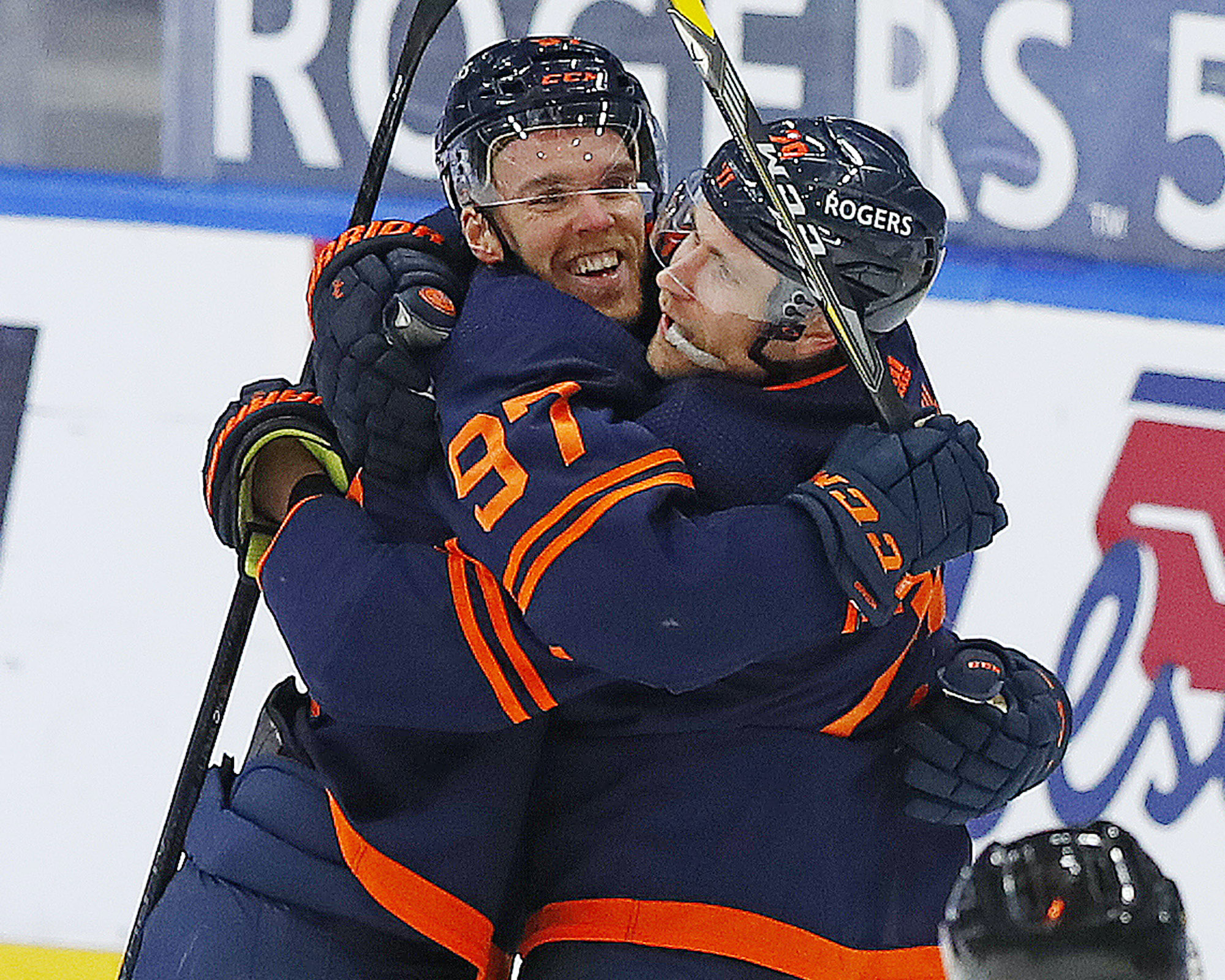 Monday gives us a small slate of 3 NHL games, but that doesn't mean we can't have a chance at a big payday. We are going big and bold with a 3-leg parlay, and I will break down each leg in this article. Along with this parlay, be sure to check out our full game previews for each matchup tonight.
This parlay is paying out just shy of 8/1 odds on FanDuel Sportsbook.
Oilers -1.5 (-102)
Senators ML (+130)
Capitals/Lightning over 6 (-104)
Let's break it down one leg at a time.
Edmonton Oilers -1.5 over Seattle Kraken (-102)
The Oilers are 3-1-0 at home on the season and 6-1-0 overall. On the other side, the Kraken are 1-3-1 on the road so far, and 3-4-1 on the season. The Oilers are going to be a tough team to beat at home all season as they will be able to use the last change to optimize the matchups for Connor McDavid and Leon Draisaitl. Seattle is in a situation where they will need to go to their third goalie Joey Daccord, with them playing Philip Grubauer last night, and Chris Driedger injured. This could create significant issues for Seattle facing the high-flying Oilers who are scoring 4 goals per game on average.  Seattle hasn't been great on the road and ultimately they lack the personnel to keep McDavid and company contained.  Look for a big Oilers win in this one.
Be sure to check out our full game preview for Seattle Kraken vs Edmonton Oilers
Ottawa Senators ML over Chicago Blackhawks (+130)
The only stat where the Chicago Blackhawks aren't in the bottom 5 of the NHL is expected goals against per 60, where they are bottom 10, ranking 25th in the league.  All other stats, including the most important stat, points, demonstrate how terrible this team has played.  The Senators are in the top half of the league in goals allowed, with the only real big subpar defensive game was giving up 7 goals to the Washington Capitals, at top 5 offense, last week.  Offensively, even though the goals haven't come as much as they've wanted, they are putting good pressure on their opponents as they rank 12th in expected goals for per 60.  This Senators team also ranks 6th in the league in power play percentage as well.  Chicago being favored against anyone is difficult to justify right now, so look for Ottawa to pickup a win.
Be sure to check out our full game preview for Ottawa Senators vs Chicago Blackhawks
Capitals/Lightning over 6 (-104)
These teams have both put up goals at a decent clip this year.  Washington game totals are averaging 6.13 goals per game, due more to their ability to score than any defense issues.  The Caps are 5th in the NHL in goals for per game with 3.75.  Tampa game totals are averaging 6.63 goals.  These teams played 2 weeks ago and it was a low final.  The Lightning won 2-1 in overtime.  Now that there is some familiarity between the 2 teams, this game may not be quite as tight.  With Washington missing Oshie and Nick Backstrom, they will continue to lean on Alex Ovechkin and Evgeny Kuznetsov.  That strategy has worked so far and will continue to be utilized until it stops working.  Look for this one to be a high-scoring affair.
Be sure to check out our full game preview for Washington Capitals vs Tampa Bay Lightning