NHL
Back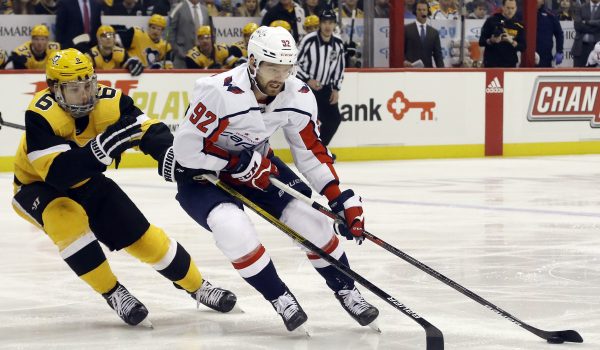 NHL Playoff Race: How the Teams Currently Stand
Of the four divisions in the NHL, it looks like the Pacific will have the toughest final month to decide who will make the NHL Playoff field. The top three teams in that division stand within three-points of each other. Calgary is making a push at the right time, as are the Minnesota Wild in the Central. Regardless of this weekend's big match-ups(see our expert picks), here is a look at if the playoffs started today.
The Eastern Conference is Deadly
Atlantic Division
The Boston Bruins stand far above the rest of the conference at 98 points and will likely lock up Presidents Trophy this season with the best record. Currently projected as the one seed in the Atlantic Division. The two and three spots in the Atlantic belong to Tampa Bay and Toronto. The Lightning had a slow start to the season but has really come on as of late and with 89 points they have a tight hold on second-place. The Maple Leafs own a thin lead over the teams in the Wild Card race, but their 79 points are currently enough for the third-seed in the Atlantic.
Metropolitan Division
Washington and Philadelphia are currently at 87 points apiece, and this division is far from being decided. Both teams have 15 games left on their schedule. This race could come down to the end. Right behind them and the current third-seed is the Pittsburgh Penguins with 84 points. Both Wild Card spots are controlled by teams from the Metropolitan.  Columbus and the New York Islanders don't have much breathing room with the Rangers right on their heels.
Plenty of Parity across the Western Conference
Central Division
The defending Stanley Cup Champion Blues are once again a threat, and currently hold a two-point lead over second-place Colorado. The Dallas Stars have the third spot in the division, and they have quite a big gap between them and the Wild Card race. The Minnesota Wild are making a strong late push, and they could bump Winnipeg and Vancouver from the two Wild Card spots.
Pacific Division
By far the craziest division, out West is a crap-shoot, as the top three teams are separated by three points. Vegas holds the lead with 82 points, with Edmonton and Calgary not far behind. Vancouver has the first Wild Card spot. However, with a pair of Central Division teams in Minnesota and Nashville, two points behind it are far from decided in the West.
Last updated: Mon 9th March 2020