NHL Saturday mega parlay (+922 odds): Capitals to defend home ice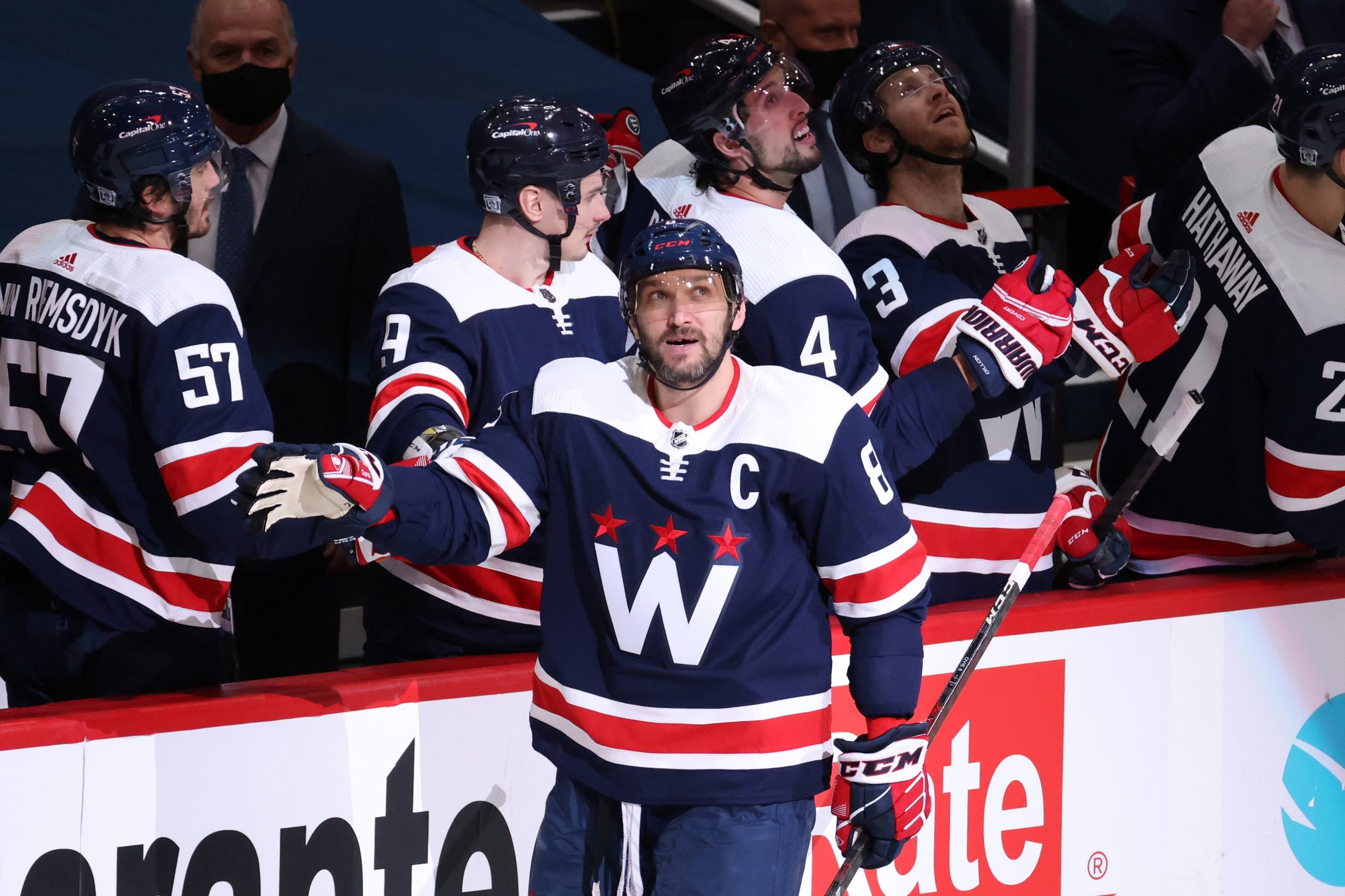 It is sure to be a busy Saturday in the sports world. Along with championship weekend in college football, we have 10 games on the NHL slate. We are putting together a 3-leg mega parlay for today's hockey action, and breaking down each leg in this article. Along with this parlay, be sure to check out our full game previews for each matchup. You can also follow Pickswise and myself on Twitter for added betting content covering all sports.
This parlay is paying out north of 9/1 odds on FanDuel Sportsbook.
Capitals -1.5 (+112)
Avalanche -1.5 (-104)
Blackhawks ML (+146)
Washington Capitals -1.5 (+112) over Columbus Blue Jackets
The Blue Jackets have lost all 3 games on their current road trip, and they have been outscored 15-5. Things won't get any easier as they head to Washington to face Alex Ovechkin and the Capitals. Surprisingly, the edge in this game doesn't come from the offense, especially that of the Capitals. Both teams rank near the middle of the pack in expected goals for per 60 minutes and in the top 10 in goals per game, averaging easily over a mark of 3 in that department.
The advantage comes from the defense and goes to Washington. On top of being lit up on this road trip, the Blue Jackets also have terrible season stats, as they rank 26th in expected goals against per 60 minutes and goals against per game. Compare that with the Capitals, who rank 10th in expected goals against per 60 minutes and 4th in goals allowed per game. The Caps have a more well-rounded approach, and they should be able to take care of business against a struggling Blue Jackets team.
Be sure to check out our full game preview for Columbus Blue Jackets vs Washington Capitals
Colorado Avalanche -1.5 (-104) over Ottawa Senators
The Ottawa Senators have won just 5 games this season. They are coming off an impressive 3-2 victory over the Hurricanes and while that was a strong performance, the Senators have yet to win back-to-back games this season. In fact, in their previous 4 wins the Senators lost the following game by an average of 2.75 goals. They were outscored 14-3 in those 4 games.
Colorado started the season 4-5-1 but has posted a record of 8-2-1 since. The Avs are also getting healthier, as star forward Nathan MacKinnon returned to the lineup earlier this week. MacKinnon has just 1 goal this season, but he is still getting on the scoresheet with 12 assists in 10 games. Even without MacKinnon providing elite goalscoring numbers, the Avalanche lead the league with an average of 3.95 goals per game. This speaks to their well-rounded talent and depth, which could be too much for Ottawa to handle. The Senators are giving up the most goals per game in the league (3.86), and they don't have the offensive firepower to play from behind. Take Colorado -1.5 on the puck line.
Be sure to check out our full game preview for Colorado Avalanche vs Ottawa Senators
Chicago Blackhawks ML (+146) over New York Rangers
While Chicago is on the road, it is a big help for them that the Rangers are on the second half of a back-to-back. There is a black cloud over the Rangers after their victory on Friday, as star goaltender Igor Shesterkin went down with an injury, which forced Alex Georgiev to finish the game. While that is a scary issue for the team, it is irrelevant to this tilt, and the team knows they must put it behind them for now.
Chicago is coming off an impressive win against the Washington Capitals in DC, and they may use that as the beginning of a streak. They have won 2 of their last 3 and could potentially start heating up. The Rangers playing on the second half of a back-to-back gives Chicago a good chance to keep their momentum rolling.
Be sure to check out our full game preview for Chicago Blackhawks vs New York Rangers