NHL Saturday Mega-Parlay: Keep fading the Canadiens and Coyotes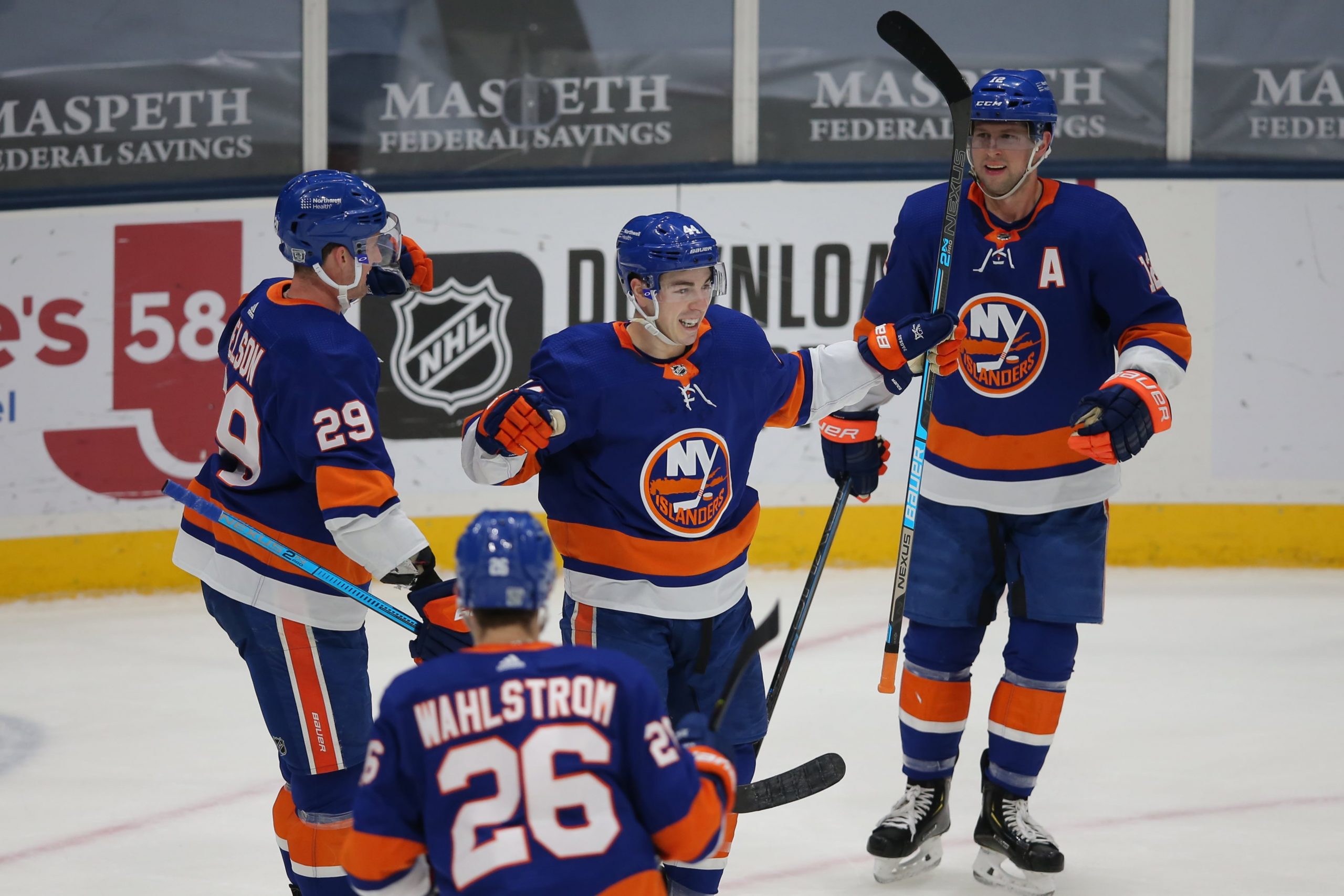 There's a full 13 game slate in the NHL on Saturday. We're looking to parlay four teams that we think have a great chance at hitting and hopefully pay big. But before we dive in, be sure to check out all of our picks and previews for every game tonight.  You can also follow Pickswise on Twitter for plenty of daily betting content.
This parlay is paying out north of 15/1 odds on FanDuel Sportsbook.
Hurricanes -1.5 (+160)
Red Wings ML (+150)
Maple Leafs ML (-167)
Islanders ML (-200)
Parlay Odds +1529
Let's break down each of the legs one by one.
Carolina Hurricanes -1.5 over the Columbus Blue Jackets (+160)
The Carolina Hurricanes have started the season off 3-0-0, outscoring their opponents 13-6. They're one of the most well rounded teams in the league and should fare well against an overachieving Columbus Blue Jackets team. The Canes are only allowing two goals per game, the second best in the league so far while scoring more than four goals per game. They've also been generating 35.3 shots per game while the Jackets are only generating 26.5 shots per game, the worst in the entire league. If the Hurricanes can continue to outshoot their opponents, they'll likely be able to outscore them.
This is the first meeting of the season for these two teams so there is a sense of the unknown. However, last season in eight meetings the Hurricanes won five of them. During their eight regular season games last year, the Canes penalty kill was working at 90% and their powerplay was working at 26.7%. If they can win the special teams battle they should be able to cover the spread.
Be sure to check out our full game preview for the Carolina Hurricanes vs. Columbus Blue Jackets.
Detroit Red Wings ML over the Montreal Canadiens (+150)
The Montreal Canadiens can't seem to win a game. They've started the season off going 0-5-0 and have only scored a total of four goals in those five games… They can't generate anything right now. During those five games, they've also allowed 19 goals against. Getting the Red Wings as an underdog in this one should excite bettors. The scrappy Detroit team has gone 2-1-1 against some challenging opponents this season averaging more than three goals per game. Forget what the Habs did in the playoffs last year, if they keep losing bettors should keep fading them, especially when their opponents are underdogs.
Thomas Greiss is expected to start for the Red Wings and he's gone 2-0-0 to start the season posting a 1.00 GAA and .969 SVP. If they can get some above average goaltending against the Habs who are struggling to create any kind of offense, expect Detroit to grab a win here and push the Habs to six losses in a row.
Be sure to check out our full game preview for the Detroit Red Wings vs. Montreal Canadiens.
Toronto Maple Leafs ML over the Pittsburgh Penguins (-167)
The Toronto Maple Leafs are playing the tail end of a back to back in this game, but after an embarrassing performance on Friday night, there's no way this team comes out sluggish two games in a row. Auston Matthews and Mitch Marner are already facing scrutiny from the media, and they should be, they're underperforming right now. But last season's MVP runner-up in Matthews and a top five leading scorer in the league in Marner can't be held dormant for too long; they're due for a breakout game and we're expecting it to be tonight. The Penguins have looked good through four games, but they're missing their top two players in Sidney Crosby and Evgeni Malkin. If this game turns into a shootout, the Pens might not have the same firepower as the Leafs.
Jack Campbell is looking like an official number one goaltender in the NHL. Through three games he's posting a 1.18 GAA and .963 SVP. If he can play up to those numbers, Pittsburgh might be in trouble. Expect a bounce back from the entire Leafs team here tonight, I don't see them losing three games in a row this early in the season.
Be sure to check out our full game preview for the Toronto Maple Leafs vs. Pittsburgh Penguins.
New York Islanders ML over the Arizona Coyotes (-200)
The New York Islanders haven't looked like themselves to start this season, but this should be the game where they can put it all together. The Arizona Coyotes are easily the worst team in the league this year and they may honestly be more concerned with getting the first overall pick in this year's draft. They've yet to win a game this season and are currently allowing more than five goals per game while only scoring two per game themselves. They've been bad in the face-off circle, bad on the powerplay, and bad on the penalty kill, all categories they rank bottom five in the league for. This is just frankly not a very good hockey team and you should expect the Isles to get their mojo back against such an easy opponent.
Like the Habs, the Coyotes haven't proven themselves once this season. Bettors should continue to fade them until proven otherwise. Take the Islanders on the money line here.
Be sure to check out our full game preview for the New York Islanders vs. Arizona Coyotes.
At Pickswise we cover every morsel of NHL action with daily NHL Picks and Predictions throughout the season. Be sure to also check out our NHL Best Bets for those NHL top picks.