NHL Thursday mega parlay (+1117 odds): Canadiens continue to struggle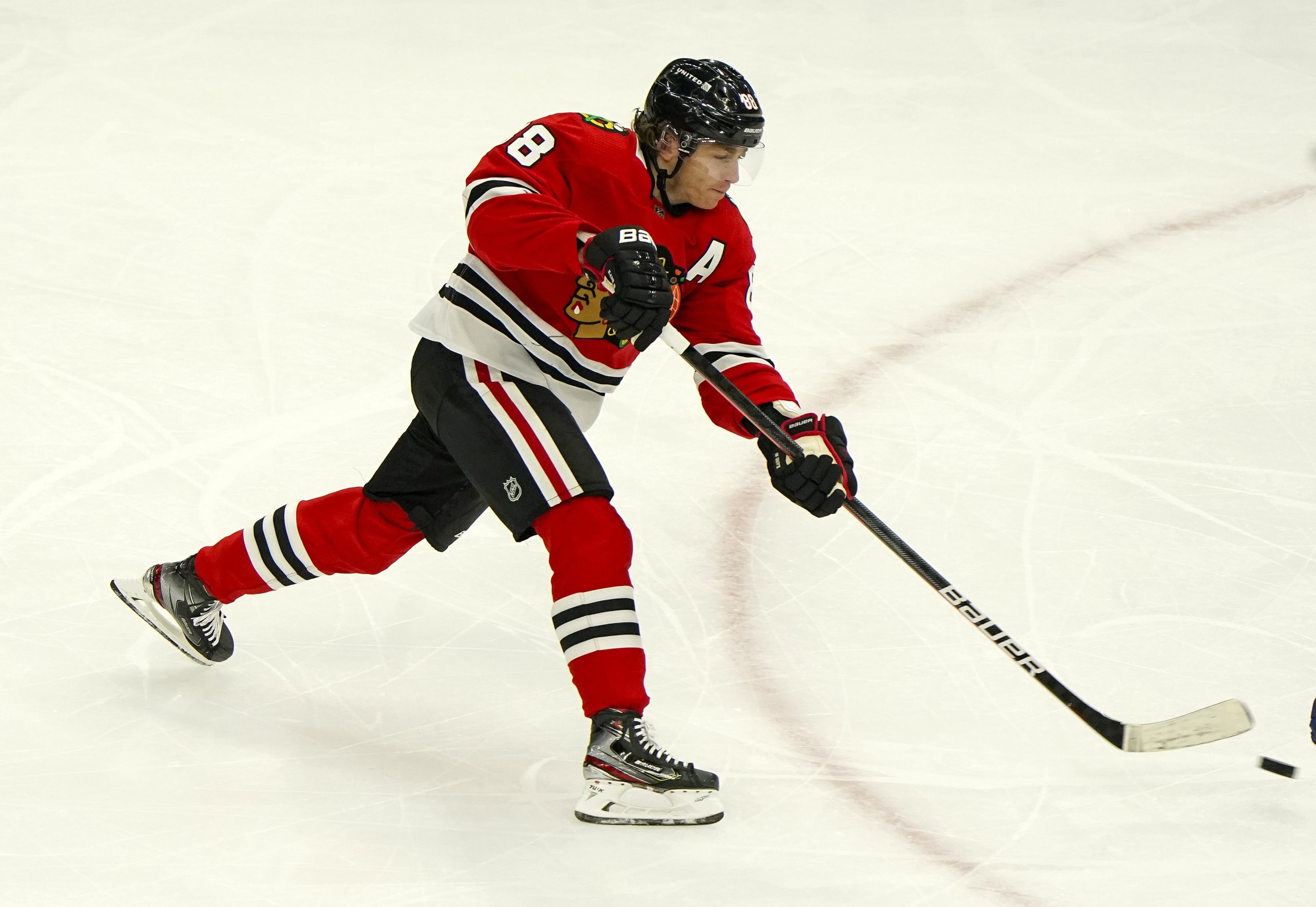 Thursday night is shaping up to be a busy one in the NHL. We have 10 games on the docket, and we are aiming for a large pay day with a 3-leg mega parlay at +1117 odds. Along with this parlay, don't forget to check out our full game previews for each matchup tonight. You can also follow Pickswise on Twitter to get alerts for all our content and offers.
Now let's get to it.
Blackhawks -1.5 (+198)
Lightning ML (+114)
Predators ML (-110)
Chicago Blackhawks -1.5 (+198) over Montreal Canadiens
The Montreal Canadiens continue to struggle. They suffered yet another heartbreaking and embarrassing result in their last game on Tuesday night. After leading the Tampa Bay Lightning 2-1 for most of the game, the Canadiens allowed 2 goals in the final 2 minutes to give the Lightning a 3-2 win at the Bell Centre. This Montreal team is a tough one to back right now, and while Chicago's 9-14-2 record doesn't look great, the Blackhawks' recent play has been impressive.
Before a loss from a horrible third period against the New York Rangers on Tuesday night, they had won 4 of their past 7 games — including wins against the Washington Capitals and St. Louis Blues. It is clear that things haven't been bright for either team this season, but Chicago has looked far better than Montreal in recent weeks. Ride with the Blackhawks, who have the better players and have been playing the better hockey of late.
Be sure to check out our full game preview for Chicago Blackhawks vs Montreal Canadiens
Tampa Bay Lightning ML (+114) over Toronto Maple Leafs
These teams are right next to each other in the Atlantic Division standings, as Toronto has 38 points on the season while Tampa Bay has 36. The Maple Leafs have the home-ice advantage, but the Lightning have been great on the road this season, posting a record of 8-2-2 away from Tampa. It also helps that Tampa Bay has one of the best goaltenders in all of hockey in Andrei Vasilevskiy. He is slated to be between the pipes in this one. Vasilevskiy is posting a solid .927 save percentage along with a 2.12 GAA on the year. The Tampa Bay offense is also coming in hot, as they have scored 17 goals on their 4-game winning streak. In addition, they have outscored their opponents 10-3 over their last 2 games. In what should be a closely contested matchup, it's worth backing the Lightning.
Be sure to check out our full game preview for Tampa Bay Lightning vs Toronto Maple Leafs
Nashville Predators ML (-110) over New York Islanders
The New York Islanders are still looking for their first win at their new home, UBS Arena, as they are 0-4-2 and being outscored 18-6 at home. The Predators will be looking to get 2 points to keep pace in the very competitive Central Division. Offensively, the Islanders are brutal. Even though they rank ahead of the Predators in expected goals per 60 minutes, they don't produce. The Islanders rank 31st in goals per game and last in goals scored with 43. To show how bad that is, the Colorado Avalanche have played 1 more game than the Islanders and have scored 91 goals.
Defensively, the Islanders aren't much better. They rank 22nd in expected goals against per game, whereas the Predators rank 7th. New York has allowed 3 or more goals in a game 10 times in their last 12 contests. Look for the Predators to take advantage of a bad Islanders team and keep them winless at home.
Be sure to check out our full game preview for Nashville Predators vs New York Islanders