NHL Thursday mega parlay (+1400 odds): Oilers can cruise past Coyotes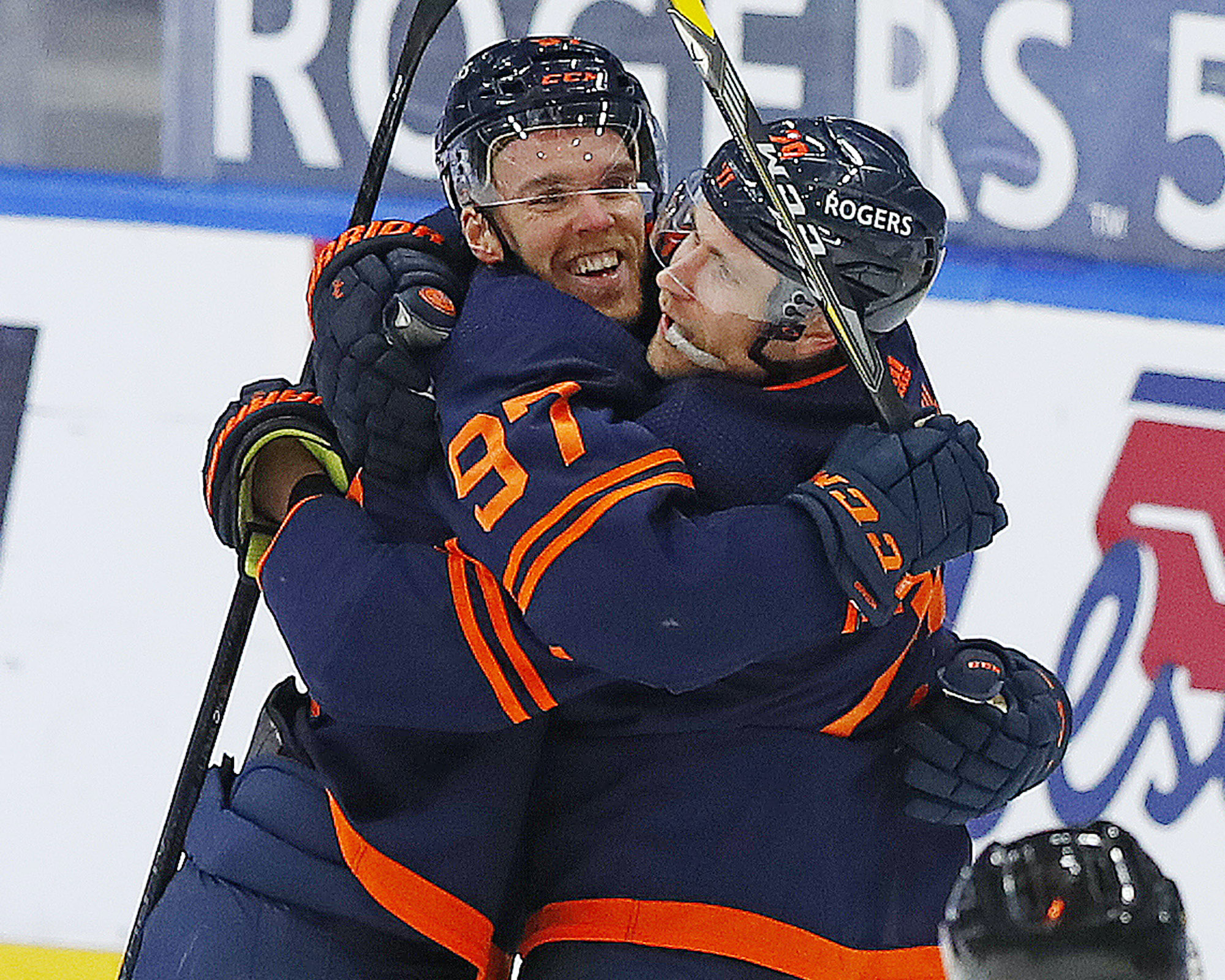 Thursday night gives us 10 games on the NHL slate.  We are going big with a 3-leg mega parlay that has the potential for a large payday.  Along with this article breaking that parlay down, be sure to check out all of our picks and game previews for tonight's action.  You can also follow me on Twitter for daily betting content throughout the season.
This 3-leg parlay is paying out at 14/1 odds on FanDuel Sportsbook.
Carolina Hurricanes -1.5 (+210)
Edmonton Oilers -1.5 (+122)
Detroit Red Wings ML (+118)
Let's break it down one leg at a time:
Carolina Hurricanes -1.5 (+210) over Montreal Canadiens
The start of this season has been a disappointment for Montreal.  The Canadiens are 0-4-0 and have lost some games to some teams that are not expected to be contenders, and they are coming off a bad loss against the Sharks on Tuesday (5-0 at home).  Carolina has been quite the opposite.  The Hurricanes have a home win against the Islanders and a road win over the Predators so far.
Carolina is one of the best teams that Montreal has faced so far, and if the Canadiens cannot find a way to score goals (they have only scored 3 in 4 games) this game could get ugly, too.  Carolina is known for being a tough team to play against, and the 'Canes can score goals with almost any team (they have averaged 4.5 goals per game so far).  Look for Carolina to win this game and for Montreal's bad start to the season to continue.
Be sure to check out our full game preview for Carolina Hurricanes vs Montreal Canadiens
Edmonton Oilers -1.5 (+122) over Arizona Coyotes
Starting off the season with a perfect 3-0-0 mark, things have been smooth for Connor McDavid and company so far.  In addition to the record, Edmonton has scored 14 goals over the 3 contests which works out to 4.33 goals per game.  The Coyotes are on the other end of the hockey spectrum from the Oilers.  This is a bad team that got worse this offseason with key departures including captain Oliver Ekman-Larsson.  If their first 3 games were any indication, the Coyotes are going to be an easy target for teams like Edmonton with elite talent.  The Coyotes have been outscored 17-7 to this point and have amassed a record of 0-2-1.  The Oilers should cruise.
Be sure to check out our full game preview for Edmonton Oilers vs Arizona Coyotes
Detroit Red Wings ML (+118) over Calgary Flames
The difference between these teams is on the defensive side, with their goalies and team defensive stats telling opposite stories.  The Flames are 6th best defensive team in the league in expected goals against per 60 5 on 5 (xGA/60), while the Red Wings are 25th in the same category.  You would think the advantage goes to the Flames defensively, but the goaltending is another narrative.  Jacob Markstrom is the 46th ranked goalie at expected goals saved above average with a -2.37.  Compare that with the Red Wings starter, Thomas Greiss, who is 1st with 4.28 expected goals saved above average.  Basically, Markstrom doesn't bail out his team with a big save, whereas Greiss does.
Even with the early season success of the Red Wings, the sportsbooks still favor the Flames on the road.  However, look to take the positive odds, the better offense, and a goalie that will come up with a huge save.
Be sure to check out our full game preview for Calgary Flames vs Detroit Red Wings