NHL Tuesday mega parlay (+1039 odds): Lightning to take care of business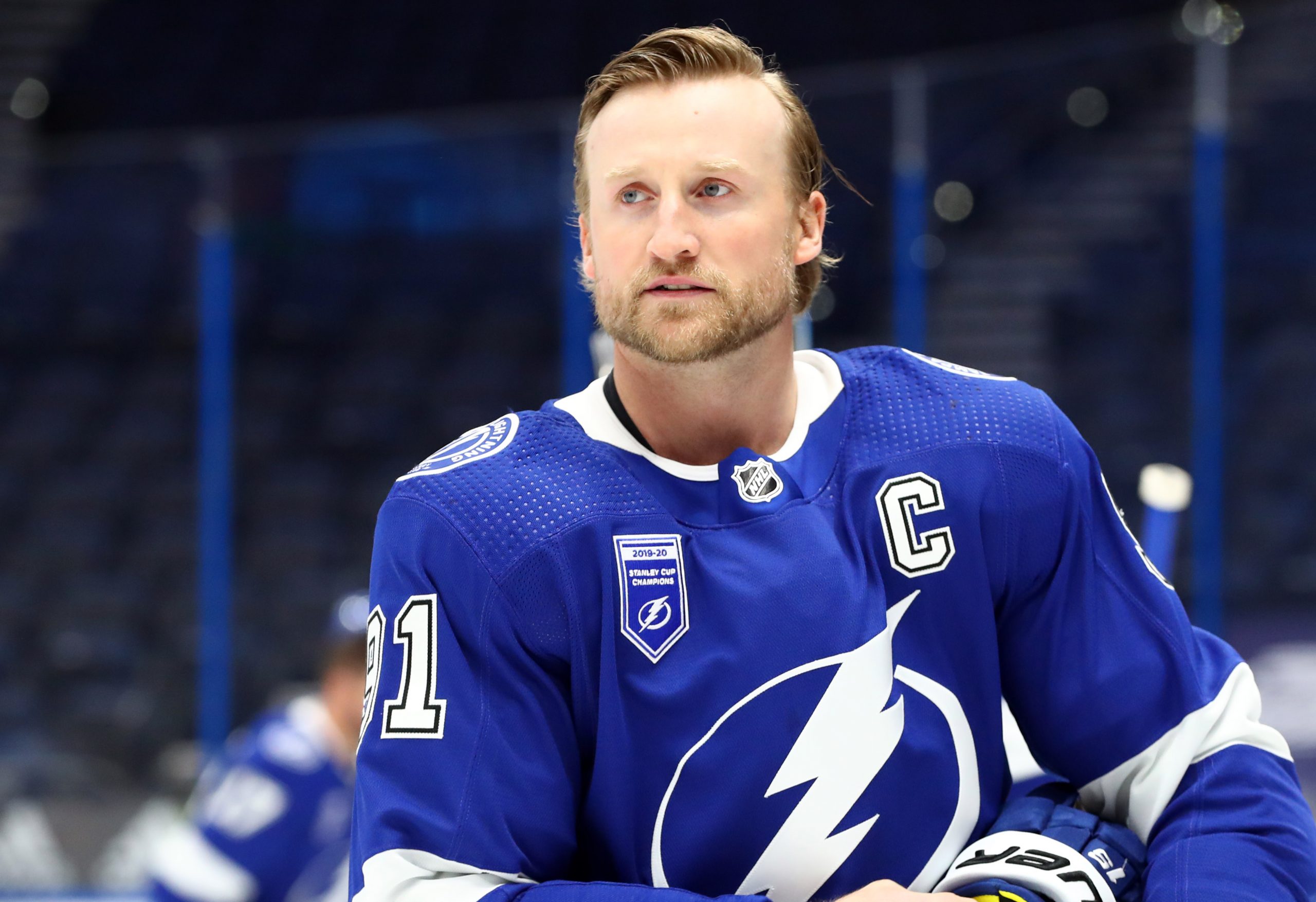 After an eventful slate of 6 games on Monday, Tuesday brings us 10 games of NHL action. We have put together a 3-leg mega parlay at +1039 odds to enhance the action. Along with this parlay, be sure to check out our full game previews for all 10 matchups tonight.
Now let's get to it.
Lightning -1.5 (+122)
Oilers -1.5 (+194)
Flames vs Sharks under 5.5 (-134)
Tampa Bay Lightning -1.5 (+122) over Montreal Canadiens
These teams are heading in opposite directions. The Tampa Bay Lightning have won 3 straight games and have outscored their opponents 14-5 in that span. On the other side, the Montreal Canadiens have lost 5 of their last 6 games, being outscored 23-15 during that stretch.
No matter what part of the team you focus on, the edge goes to the Lightning by a wide margin. Offensively, the Lightning are top 10 in expected goals per 60 minutes, goals, and goals per game. The Canadiens are in the bottom 6. Defensively, it's more of the same, as the Lightning rank in the top 10 in every defensive category while the Canadiens are in the bottom 5. The Habs rank last in goals against, having given up 93 in total. Finally, the goalies are miles apart as well. The projected starters, Andrei Vasilevskiy for the Lightning and Jake Allen for the Canadiens, are ranked at opposite ends of the goals saved above expected chart, with Vasilevskiy 6th and Allen 50th. The Lightning should be able to win this one in convincing fashion.
Be sure to check out our full game preview for Tampa Bay Lightning vs Montreal Canadiens
Edmonton Oilers -1.5 (+194) over Minnesota Wild
If anyone can cool down the Minnesota Wild, it's Connor McDavid, Leon Draisaitl, and the Edmonton Oilers. Their combined 85 points in 46 games make Ryan Nugent-Hopkins' point per game look minuscule. Edmonton is coming off a tough loss to LA on Sunday, but that was a bit of an anomaly. McDavid received a 5-minute major and ejection for boarding Adrian Kempe. On the ensuing power play, the Kings buried 3 goals. Edmonton should play with a little extra edge to make sure they don't drop 3 in a row. A scorned McDavid and Draisaitl on a mission should have Minnesota on their heels.
Both of these offenses are extremely talented, but if special teams are factored in, Edmonton has a sizable advantage. The Oilers have the league's top power play and 5th-best penalty-kill. They're close in the standings too, as Minnesota has 35 points in 24 games and Edmonton has 32 points in 23 games. McDavid and Draisaitl digging deeper than usual should carry the Oilers in this one.
Be sure to check out our full game preview for Minnesota Wild vs Edmonton Oilers
Flames vs Sharks under 5.5 (-134)
The strength of both the Calgary Flames and San Jose Sharks is their defensive units. They both rank in the top 10 in expected goals against per 60 minutes and goals against per game. The slight edge goes to the Flames as they are 1st in goals against and goals against per game, allowing only 2.04 goals per game. The goalies are also no slouches. The projected starters in this one are Jacob Markstrom for the Flames and James Reimer for the Sharks. They rank in the top 12 out of 78 goalies in goals saved above expected. The offenses will have to be clicking to beat these units, and right now both are just mediocre.
Both offenses are averaging 2.6 goals per game in their last 5, and have scored 2 or fewer goals in 3 out of those 5 games. Look for the defenses to step up and limit the scoring chances and goals.
Be sure to check out our full game preview for Calgary Flames vs San Jose Sharks