NHL Tuesday mega parlay (+1372 odds): Avs and Jets can roll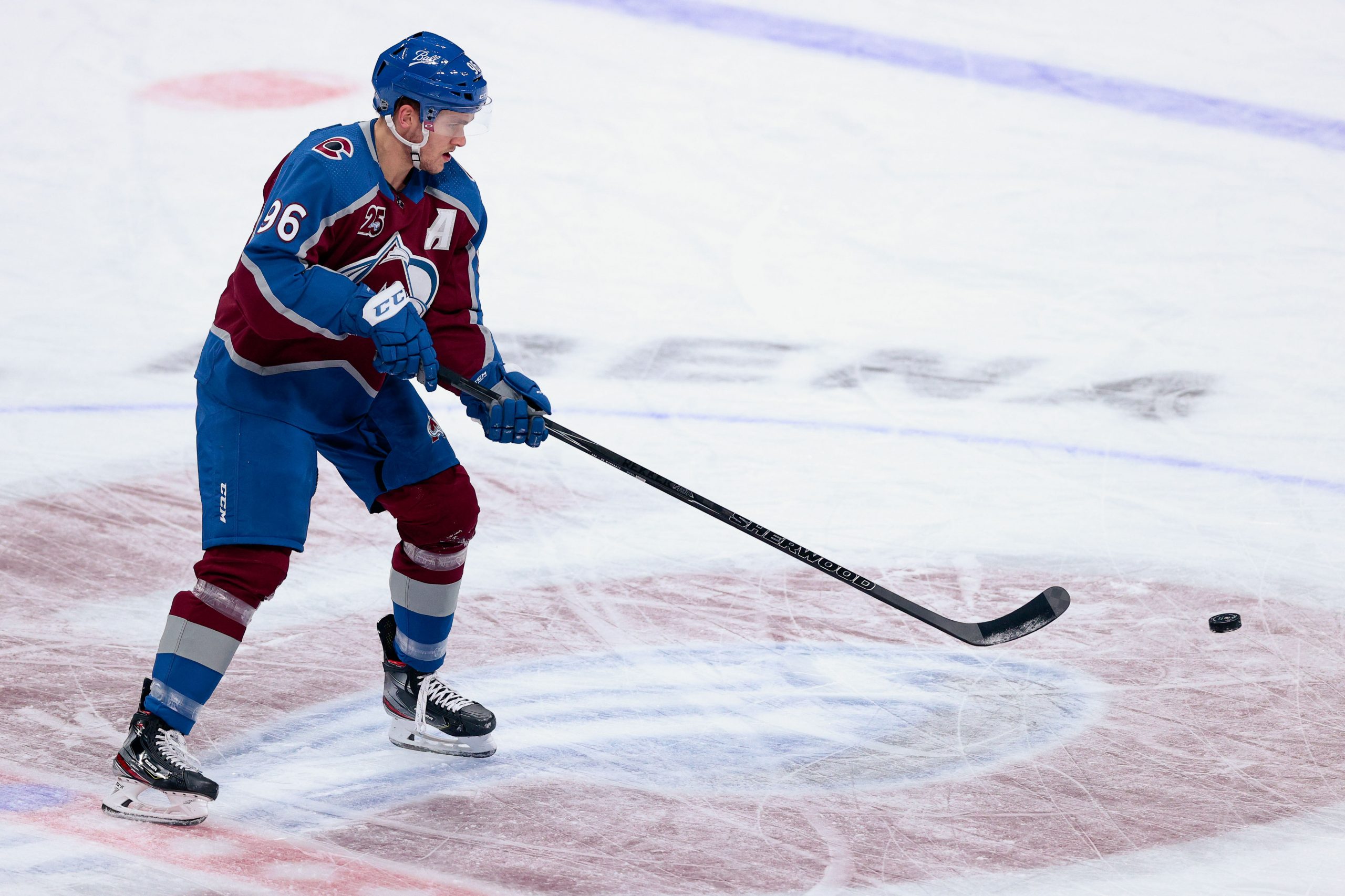 Tuesday night gives us 7 games on the NHL slate.  Why not throw together a parlay to enhance the excitement?  Along with this parlay, be sure to check out all of our picks and previews for every game tonight.  You can also follow Pickswise on Twitter for plenty of daily betting content.
This 3-leg parlay is paying out north of 13/1 odds on FanDuel Sportsbook.
Penguins ML (+116)
Jets -1.5 (+184) 
Avalanche -1.5 (+140) 
Pittsburgh Penguins ML (+116) over Tampa Bay Lightning
It has been a slow start out of the gate for the Lightning.  Tampa enters this matchup with a 2-3-1 record, and they are playing on the back end of a back-to-back.  On the other side, Pittsburgh is 3-0-2 despite missing some key players from their lineup.  The Penguins are 2nd in goals for per game with 4.6, while the Lightning are 13th with 3, 12th in expected goals for per 60 at 5 on 5, while the Lightning are 17th, and even have a better power-play percentage than the Lightning.  Defensively, the Penguins are 5th in letting in 2.2 goals per game while the Lightning are 29th in the league letting in 4 goals per game.  The Penguins are 2nd in expected goals against per 60 minutes at 5 on 5 and the Lightning are 19th.  In net, the expected starters are worlds apart; Tristan Jarry for the Penguins has a better save percentage as well as the 8th-best goalie in terms of goals saved above expected.  Andrei Vasilevskiy is the 50th out of 63 goalies in the same category.  The plus-money on the Penguins is very appealing.
Be sure to check out our full game preview for Tampa Bay Lightning vs Pittsburgh Penguins.
Winnipeg Jets -1.5 (+184) over Anaheim Ducks
This will already be the 3rd meeting of the year between the Ducks and Jets.  They're 1-1 with the scores being 4-1 Ducks and 5-1 Jets.  The Jets are banged up but are still treading a little better than the Ducks.  The Jets have 6 active players at a point per game.  The Ducks have 3 active players at a point per game.  Last week they beat the Ducks 5-1 without Blake Wheeler, Mark Scheifele, and Bryan Little.  Scheifele and Little also missed the game the Ducks won while the Jets outshot them.  The Jets offense is clicking right now and they will look to win by scoring goals, not preventing them.  Under that game style, the Ducks may not have enough firepower to keep up.
Be sure to check out our full game preview for Winnipeg Jets vs Anaheim Ducks.
Colorado Avalanche -1.5 (+140) over Vegas Golden Knights
Vegas heads into Colorado on Tuesday to face the Avalanche for the first time since knocking them out of the playoffs last spring.  Needless to say, the Avs should be highly motivated in this one.  Vegas has had issues with injuries this season and are 1-4-0 and haven't won a game since opening night.  Vegas has several key injuries including Mark Stone, Max Pacioretty, Alex Tuch, Alec Martinez, among others.  They have really struggled to score goals in their absence with just 4 goals in their last 3 games.  Colorado is largely healthy right now, but they have struggled with giving up goals, as Darcy Kuemper adjusts to his new team.  This is a game that the Avalanche should win, they have significantly more talent than Vegas does right now, and their biggest weakness at the moment (keeping pucks out of their own net) will be mitigated by Vegas' depleted roster.
Be sure to check out our full game preview for Vegas Golden Knights vs Colorado Avalanche.
At Pickswise we cover every morsel of NHL action with daily NHL Picks and Predictions throughout the season. Be sure to also check out our NHL Best Bets for those NHL top picks.