NHL Wednesday mega parlay (+695 odds): Stars look for big home win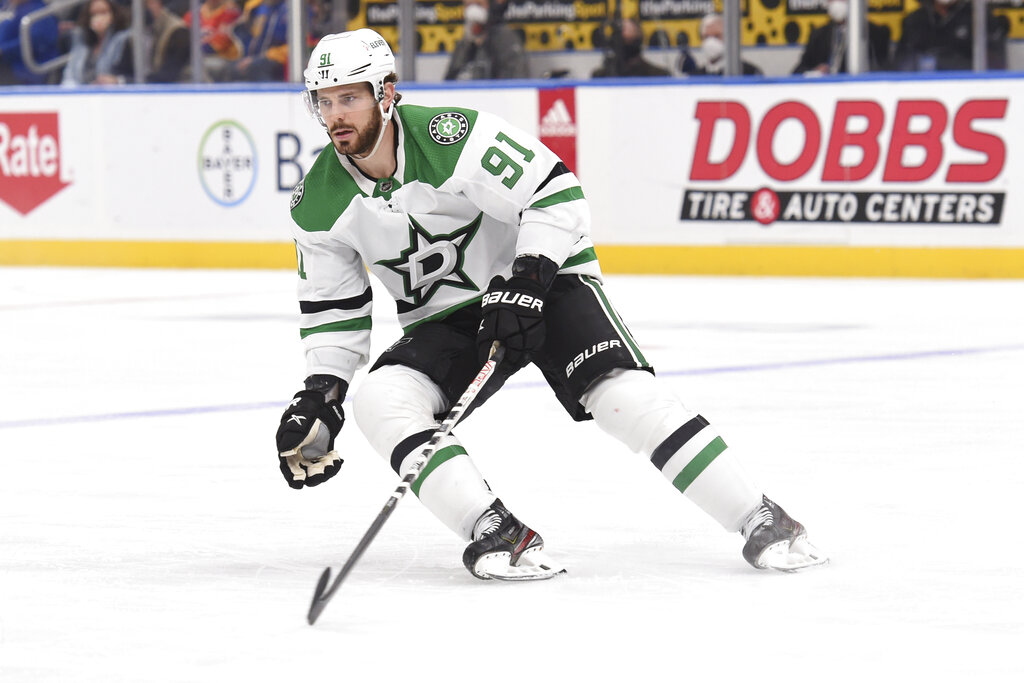 Wednesday night brings us a smaller slate of 3 NHL games. The first game of the night starts at 7:00 p.m. ET with the final game starting at 10:00 p.m. ET. While we may be working with a small slate, that doesn't mean we can't aim for a big payday with a mega parlay. Today's is paying out just shy of 7/1 odds on FanDuel Sportsbook. Along with this parlay, be sure to check out our full game previews for each NHL matchup.
Now let's get to it.
Canadiens/Bruins under 6 (-105)
Dallas Stars -1.5 (+118)
Maple Leafs/Coyotes over 6 (-115)
Canadiens/Bruins under 6 (-105)
The Canadiens are averaging 2.12 goals per game this season, good for last place in the league. Since returning from the break, they have averaged just 2 goals per game. Things won't get any easier tonight, as they will be playing their first game in 11 days against arguably the best defensive team in the NHL. All of these factors don't inspire confidence that the Canadiens can score multiple goals in this game.
The Boston offense can take advantage of a poor Montreal defense, but with the Bruins likely being the only team scoring numerous times, the line seems a little high. Expect a one-sided game that won't have enough goals to cash on the over.
Be sure to check out our full game preview for Montreal Canadiens vs Boston Bruins.
Dallas Stars -1.5 (+118) over Seattle Kraken
Dallas enters this game with a significant feeling of anger after what had occurred in its previous game. A one-goal lead against the Blues was held until the final 2 minutes, when the Blues scored two powerplay goals to secure a win in regulation. A blatant missed call by a St. Louis offender on Miro Heiskanen was a big factor in the comeback, which resulted in Dallas head coach Rick Bowness getting fined following a post-game blowup. That event is going to play a large role in this game. Additionally, the Stars are sliding down the Central Division standings fast — so this is a game they cannot afford to give up.
The Kraken will be on the receiving end of motivating factors for Dallas, which will give them a tough time keeping this game close. They are a weaker team in the league, as we have seen all year, and are missing forwards Jaden Schwartz and Brandon Tanev. They already had little depth to begin with, and now they will be tested even more. Dallas has a better all-around roster and should be able to control this game.
Be sure to check out our full game preview for Seattle Kraken vs Dallas Stars.
Maple Leafs/Coyotes over 6 (-115)
Since this game is likely to be dictated by Toronto, it makes more sense to take its goal scoring and Arizona's goal prevention — or lack thereof — into consideration. The Maple Leafs' average of 3.39 goals per game paired with the Coyotes' 3.79 goals allowed per game already indicates that Toronto is likely to find the net on multiple occasions.
Since returning to play, Arizona has scored 16 goals in its past 4 games. It isn't inconceivable that the Coyotes put a few goals up on the Maple Leafs, themselves. Arizona is the 2nd-most penalized team in the league and is facing a Toronto squad that has not only the top power play in the NHL but also a top 10 ranking in goals scored in 5-on-5 situations. The matchup, team strengths, and team weaknesses have the makings of a high total.
Be sure to check out our full game preview for Toronto Maple Leafs vs Arizona Coyotes.