Premier Lacrosse League All-Star Game best bets: Who wins between Team Baptiste and Team Farrell?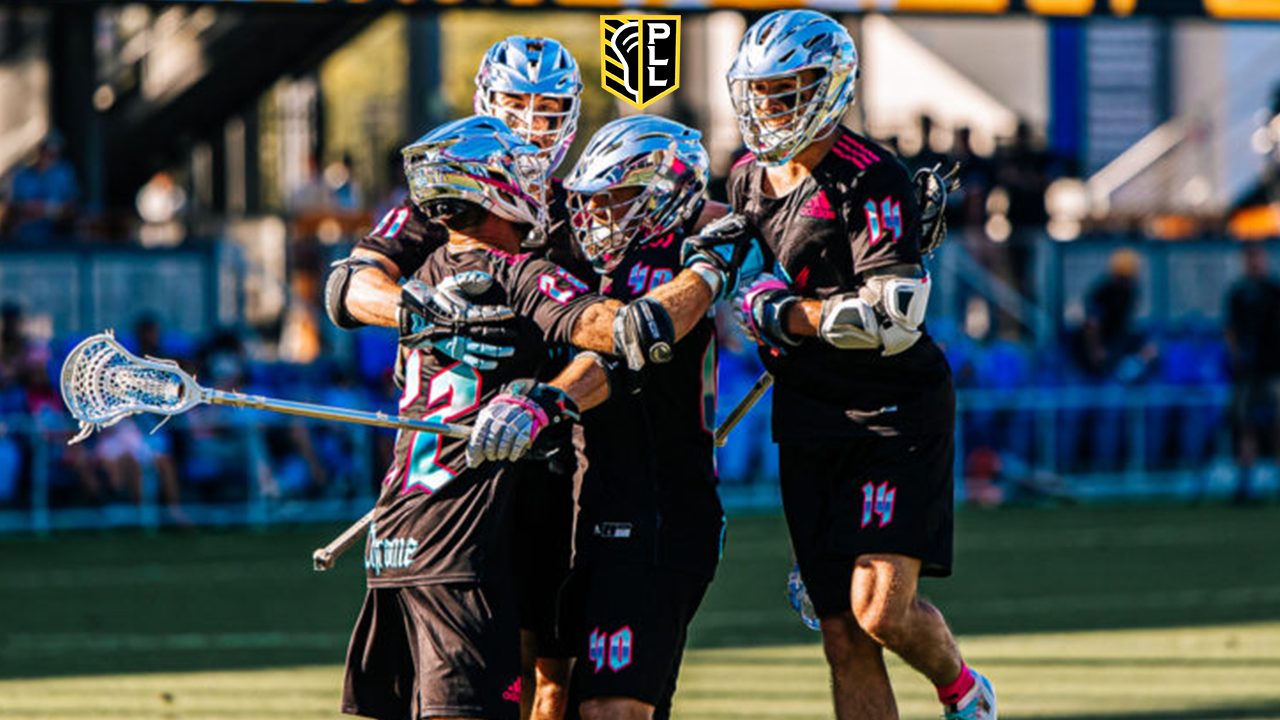 The 2022 PLL All Star Game is headlined by team captains Trevor Baptiste and Connor Farrell. Last week the PLL held a draft where each captain got to select their teams. Here's what they came up with:
Team Baptiste PLL All Star Game players
Trevor Baptiste, FO, Atlas
Jeff Teat, A, Atlas
Chris Gray, A, Atlas
Matt Rambo, A, Whipsnakes
Bryan Costabile, M, Atlas
Jules Heningburg, M, Redwoods
Myles Jones, M, Redwoods
Graeme Hossack, D, Archers
Garrett Epple, D, Redwoods
Matt Dunn, D, Whipsnakes
Blaze Riorden, G, Chaos
Marcus Holman, A, Archers
Brad Smith, M, Whipsnakes
Matt Moore, M, Archers
Cade van Raaphorst, D, Atlas
Tucker Durkin, D, Atlas
Danny Logan, SSDM, Atlas
Michael Ehrhardt, LSM, Whipsnakes
Jack Concannon, G, Atlas
Team Farrell PLL All Star Game players
Connor Farrell, FO, Chrome
Lyle Thompson, A, Cannons
Logan Wisnauskas, A, Chrome
Will Manny, A, Archers
Justin Anderson, M, Chrome
Tom Schreiber, M, Archers
Mike Chanenchuk, M, Whipsnakes
Mike Manley, D, Chrome
Jarrod Neumann, D, Chaos
JT Giles-Harris, D, Chrome
Kyle Bernlohr, G, Whipsnakes
Rob Pannell, A, Redwoods
Brendan Nichtern, A, Chrome
Zach Currier, M, Waterdogs
Connor Kelly, M, Waterdogs
Jack Rowlett, D, Chaos
Jacob Pulver, D, Cannons
CJ Costabile, LSM, Chaos
Ryan Terefenko, SSDM, Chrome
Sean Sconone, G, Chrome
Although it's not regular-season action, we still have opportunities to wager on the All-Star game this year. Here is my best bet for Saturday's action between the league's best players. 
Team Farrell (-110) over Team Baptiste
Let me just start out by saying the All Star Game is meant to be fun for the players and viewers, and gives no benefit to either team for winning. Predicting who is going to win this game is more of a flip of the coin, but there are a couple of reasons I like Team Farrell in this one. 
For starters, Team Baptiste will be without their captain and namesake, Trevor Baptiste, who has been the best faceoff man in the league by a wide margin. Why is this important? Well, the one position that doesn't really have a choice but to try in the All-Star game is at the faceoff stripe. Farrell has been the second-best faceoff specialist in the league, and whomever replaces Baptiste will be at a disadvantage against Farrell. I think both teams will probably see a similar amount of possessions, but Team Farrell will probably see slightly more. 
Next, a couple of rule changes in the game favor Team Farrell. The first rule change is that points will be doubled in the last two minutes of each quarter. That means if a team scores a normal goal, it's worth two goals — and even more importantly, two-pointers are worth four. The next rule is that the two-point arc has been moved up 2 yards from 15 to 13 yards. This translates to the team that is going to hit more two-pointers in this game will ultimately win. 
While both teams have enough two-point threats to threaten the opposition, you have to look for the guys who not only can shoot two-pointers but guys who hunt two-pointers. Team Farrell has four of the top 15 players in 2-point shots taken so far this year including Mike Chanenchuk, Tom Schreiber, CJ Costabile and Connor Kelly. They also have serious transition two-point threats in Jarrod Neumann, Mike Manley, Jack Rowlett and Justin Anderson. Anecdotally, Team Baptiste goalie Jack Concannon has struggled with allowing outside shots to get past him. He'll play at least one half with Blaze Riorden playing the other, I can see the two-pointers that turn into four-pointers really carry Team Farrell over the top in this one. 
Like I said at first, this game is a coin flip. However, if you want some action to enhance the viewing experience, I would ride with Team Farrell. 
Pickswise is the home of PLL Predictions. Check out all of our PLL Picks throughout the Premier Lacrosse League season.