Premier Lacrosse League Week 3 expert picks and best bets: Can the Archers go over again?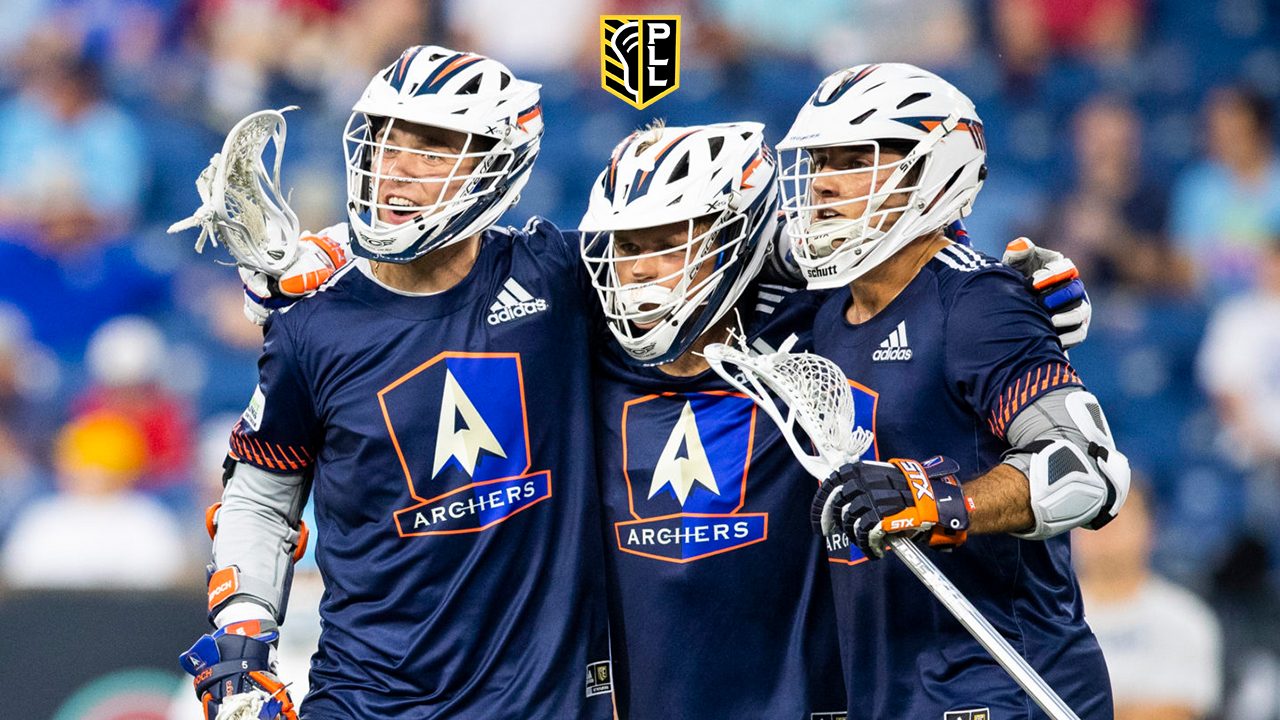 With two week of the Premier Lacrosse League in the books, we finally begin to see teams start to settle into their season-long forms. With three teams at 2-0 and conversely three at 0-2, it is unlikely we see those standings stay the same way for long. What does that mean for betting purposes? It means that we can start to hunt some serious value on underdogs and recognize teams that may be getting too much hype. Unfortunately, it usually takes until Week 3 to finally capitalize on some of those numbers. From the most part, the lines are set pretty well from a value perspective this week. However, our experts are here to help you navigate through the lines to find the best bets for Week 3 of the PLL season. Let's get into it.
Archers vs Cannons Over 24.5 (-115)
In terms of the on-field matchup, this may be the most even of the weekend. Both teams are near the tops of the league in offensive efficiency and near bottom in faceoff efficiency. It is hard to handicap this game from a point-spread perspective. Luckily, those matchups tend to bode well for the over. 
With no real advantage at the faceoff stripe, both teams should be able to possess the ball at a relatively equal clip. Each team converts possessions into goals around ⅓ of their possessions, so the baseline estimate should be relatively high for these two teams. 
For overs to hit, especially at a high number such as 24.5, both teams need to be efficient in the transition game to get quick goals. The Cannons have been the best team in the league in converting defense to offense, scoring on 77.8% of their transition opportunities through two weeks. The Archers haven't been as efficient but have cemented themselves firmly in the top half of the league in that category, converting on 43.8% of their transition opportunities. If both teams can maintain their average efficiency metrics in settled situations, transition should prove a nice boost in scoring for each team. 
With how efficient these offenses are on top of the faceoff battle being a relative wash, rooting for an under will be painful. Take the over and enjoy seeing a lot of balls go into the net.
Be sure to check out our full game preview for Archers vs Cannons
Chrome -1.5 (+120) vs Waterdogs
This was another one of those games that was tough to initially handicap when the lines were first posted. That was until the injury report came out this morning. The Waterdogs are likely to be without Jake Withers, Chris Sabia, Michael Sowers and Steven DeNapoli come gametime this weekend. That means they would be without their best faceoff specialist, best long-stick midfielder, best attack-man and best short-stick defensive midfielder. Beating a stout Chrome team with all of those players was an uphill battle to begin with. Without them, it will be even harder.
The Waterdogs offense has been struggling to start the season, only shooting 22% and averaging 10 goals per game. The Chrome defense has been the best in the league through two weeks, only allowing teams to shoot 21.3% overall, only 12.8% in settled offense. The Chrome defense has forced turnovers on 54% of opposing offensive possessions, never allowing teams to get a real rhythm. While the matchup between the Chrome offense and Waterdogs defense could get interesting, I have a real tough time thinking the Waterdogs without their main initiator (Sowers) can muster up enough offense to keep up with them. 
I think we get a low-scoring affair with the Chrome coming out with a 3- or 4-goal victory. Try to get in as soon as possible, as the injury news will likely shift this line away from the Chrome.
Be sure to check out our full game preview for Chrome vs Waterdogs
Atlas -1.5 (-115) vs Whipsnakes
The Atlas have come into the 2022 season covering spreads as both a -1.5 and -2.5 favorites, and covering them with ease. They are beating opponents by an average of 7 goals per game and covering by an average of 5 goals per game. They come up against a Whipsnakes team that is also 2-0, but in quite a different way. A last-second goal in Week 1 and an overtime win in Week 2 has allowed them to reach 2-0 for the fourth year in a row, but both of those games could've just as easily been losses for the Whipsnakes. 
The Whipsnakes were able to win 85% of their faceoffs in Week 2 and it took until overtime to take down the Waterdogs. If it weren't for the injury to Jake Withers fueling a 5-goal comeback in the fourth quarter, the Whipsnakes were on blowout alert. With the faceoff battle being slightly in Atlas' and Trevor Baptiste's favor, it is going to be tough for the Whipsnakes to replicate that performance. 
The Whipsnakes are second-to-last in the league in turnovers per game, averaging 18. The Atlas deploy a similar defense to the Waterdogs in that they like to press out and force opponents to rush into their offense. That leads to a lot of turnovers for a team like the Whipsnakes who like to settle into their 6-on-6 situations. I can easily see the turnover problem maintaining itself for the Whipsnakes this week, and the Atlas punishes teams that turn the ball over in transition. 
I believe that these two teams are more evenly matched on paper than consensus, but the Whipsnakes' problems are the Atlas' strengths. The Atlas capitalize on those all game long and can keep the possession battle at bay from the faceoff stripe. Because of that, I have a tough time trusting the Whipsnakes to cover and feel confident that the Atlas can get it done for the third week in a row. 
Read our picks and predictions for EVERY PLL Week 3 game
Pickswise is the home of PLL Predictions. Check out all of our PLL Picks throughout the Premier Lacrosse League season.