Rashad Phillips' 2021 March Madness First Round Day Two Picks and Predictions
Day one of the first round of the NCAA Tournament is in the books, but March Madness is only just getting started with another fantastic 16 games to get excited for. Here are my three favorite picks for the day's action, including my lock of the day which might surprise a few people.
As well as my thoughts and picks for the Pickswise $10,000 Capper Contest, make sure you check out the team's picks on the side and total for every game throughout the tournament.
Abilene Christian Wildcats vs. Texas Longhorns
I've been called crazy a few times and you just might call me crazy for this one. I have a weird feeling that Abilene Christian will beat the Texas Longhorns.
March Madness is about matchups and this particular matchup doesn't favor Texas at all. Abilene forces turnovers at a high rate, they play extremely aggressively, and they put a lot of pressure on the opposing team's guards. Texas is not a good three-point shooting team collectively and their guard play has been average at best this season. This game has upset written all over it.
LOCK: Abilene Christian +8.5
Be sure to check out the full game preview for Abilene Christian Wildcats vs. Texas Longhorns.
Maryland Terrapins vs. Connecticut Huskies
I'm extremely confident anytime I see the UConn Huskies in a postseason tournament. History serves this program well when featuring guards playing in March. I believe the trio backcourt of RJ Cole, Tyrese Martin, and future NBA combo guard James Bouknight will beat Maryland convincingly.
UConn can make a nice run if these three guys are locked in. Bet on UConn.
PICK: UConn -3
Be sure to check out the full game preview for Maryland Terrapins vs. Connecticut Huskies.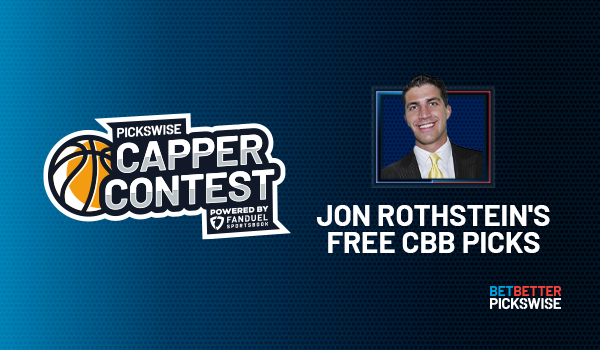 Check out college basketball analyst and insider Jon Rothstein's best picks for today's action!
Drake Bulldogs vs. USC Trojans
Deep down in my heart, I have a strange feeling that USC will be the scariest team that Gonzaga plays down a line. I have an eerie feeling that the Trojans have spoiler on their minds. Drake could make this a competitive game but USC will be fully focused with a date with Gonzaga lying ahead. Drake will be a good sparring partner, but USC will roll behind Evan Mobley.
PICK: USC -6
Be sure to check out the full game preview for Drake Bulldogs vs. USC Trojans.
St. Bonaventure Bonnies vs. LSU Tigers
This game will be a slugfest from start to finish. St. Bonaventure has one of the toughest point guards in the country in Kyle Lofton. He's gritty, skilled, and has great leadership qualities. Odin Osunniyi is a tremendous hybrid post and rim protector for the Bonnies but I believe LSU's Cam Thomas, Trendon Watford, and Ja'Vonte Smart will be a tad too much for the Bonnies.
PICK: LSU -1.5
Be sure to check out the full game preview for Drake Bulldogs vs. USC Trojans.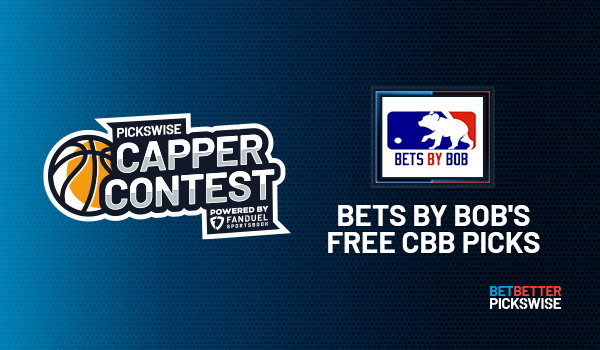 Don't forget to check out the picks and predictions for our college basketball expert tipster, BetsByBob!
Rashad Phillips' picks and predictions for the other 2021 March Madness First Round games
Colorado Buffaloes -4.5 to beat Georgetown Hoyas
Florida State -12.5 to beat UNC Greensboro Spartans
Kansas Jawhawks -10.5 to beat Eastern Washington Eagles
Michigan Wolverines -25.5 to beat Texas Southern Tigers
UCSB Guachos +7.5 to beat Creighton Bluejays
Alabama Crimson Tide -16.5 to beat Iona Gaels
Iowa Hawkeyes -14.5 to beat Grand Canyon Antelopes
Ohio Bobcats +7.5 to beat Virginia Cavaliers
Missouri Tigers +1.5 to beat Oklahoma Sooners
Gonzaga Bulldogs -33.5 to beat Norfolk State Spartans
BYU Cougars -4.5 to beat UCLA Bruins
Oregon Ducks -5.5 to beat VCU Rams
Want more of Rashad Phillips' March Madness thoughts? Check out our huge NCAA Tournament preview show, which also features Jon Rothstein and Aaron Torres!
Pickswise is the home of March Madness Predictions. Check out all of our March Madness Picks, including daily March Madness Parlays throughout the NCAA Men's Basketball Tournament.