Best player prop bets for Premier Lacrosse League Week 2: Big Mac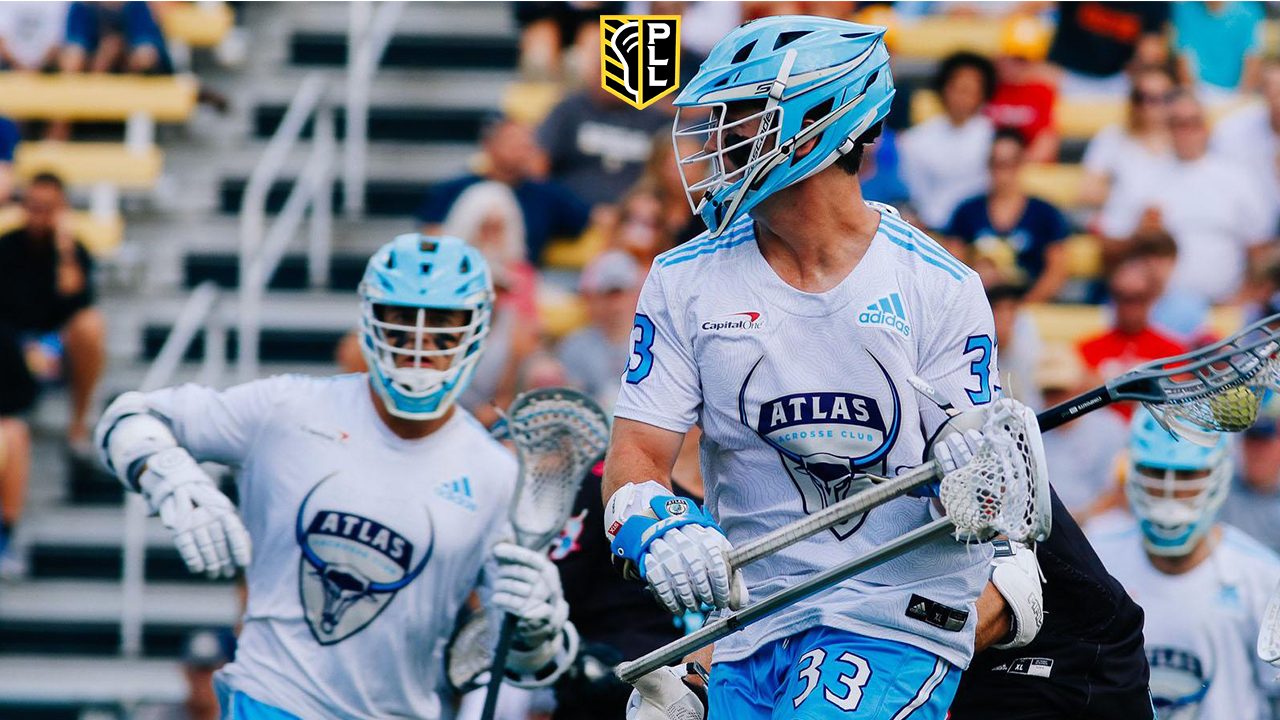 After a week of Premier Lacrosse League action, more than a handful of players have announced themselves as the ones to watch when it comes to props. Lyle Thompson hit the over on his 3.5 points quota in the middle of the first quarter. Jules Heningburg tallied four goals. Jeff Teat and Eric Law racked up seven points each. As the season rolls into Week 2, there are a few players I think can get in on the scoring action in major way.
Mac O'Keefe (Chaos) over 1.5 points
Mac O'Keefe was one of four players in the PLL to hit a two-pointer in Week 1, and he attempted two. O'Keefe is arguably the best left-handed shooter in the league right now, a threat to score with even the smallest sliver of daylight. He runs out of the box as a midfielder, often being picked up by short stick — meaning he will always be playing to cause matchup problems. In Week 1 he had three points with two goals (one being that two-pointer). He took six shots and hit the net on five of them.
Jonathan Donville, who plays on the righty side of the Chaos offense, is out. Wes Berg should be back in the lineup this week, but even with his addition the lefty side with O'Keefe may need to pick up the slack. Last year the righty side of the Chaos offense scored 14 goals on 78 shots, while the lefty side scored 28 goals on 96 shots. The lefty side of the offense being leaned on is nothing new, even with some of their regular weapons missing. In fact, the absence of the usual arsenal of lefties means O'Keefe's opportunities should increase. In his rookie year O'Keefe had 29 shots in nine games. His usage in Week 1 was already much higher. Last year the Chaos shot more twos than anyone and O'Keefe took the sixth-most in the league, hitting them 18% of the time. His two-point attempts were on cage 64% of the time. He will never be shy about letting a shot go with his hands free.
Archers goalie Adam Ghitelman gave up a two-pointer in the opener and was only able to save 44% of the shots he faced from Chrome. Historically, Ghitelman is in the middle of the pack when it comes to giving up twos. He has given up 60 in his career, which is a two every 2.2 games. Archers struggled with some of the slip action off picks in their game against Chrome; if it happens again here it could lead to opportunities for O'Keefe.
The over could be cashed with just one shot of the ball from O'Keefe on a two. If not on a two, he will be a key part of the side that should generate a lot of looks for Chaos.
Be sure to check out our full game preview of Archers vs Chaos!
Mike Chanenchuk (Whipsnakes) over 1.5 points
Chanenchuk had a serious John Wick "I'm thinking I'm back" moment in the opener when he scored the game-winner with a few seconds remaining. In the post-game head coach Jim Stagnitta said he challenged Chanenchuk to be better. Chanenchuk is coming off one of his worst shooting years as a pro, but he delivered a hat trick against Chaos.
Last year, Chanenchuk shot an abysmal 16% on the year — his worst season as a pro. Chanenchuk scored 3 goals on 32 shots in assisted situations. As a dodger, he scored 8 goals on 34 shots. He has always been a strong dodger and against the Chaos he got back to that. Moreover, Chanenchuk has always been a major two point threat. He led the league in two pointers in 2019, was second in the league in 2020, but only hit two in the 2021 season.
The Waterdogs' defense at times looked out of sorts against the Cannons midfield last weekend. Pick games freed up slips to the goal, and skip lanes through for players like Ryan Drenner and Shayne Jackson to score easy goals. This week the Waterdogs captain and top SSDM, Steve DeNapoli, is again listed as doubtful, and Waterdogs may bring rookie Jake Higgins at SSDM into the lineup. The Waterdogs are also going to be leaning on backup goalie Matt DeLuca, or possibly Jacob Stover, in net until Dillon Ward becomes available, another reason to think Whipsnakes will be able to rack up goals. Regardless, the Waterdogs defensive scheme in Week 1 looked like the kind of defense that Chanenchuk can thrive against as a shooter. He had a goal and an assist on six shots against Waterdogs a season ago, and with him looking more like his old self as a shooter, he could improve on that.
Zed Williams is still unavailable for the Whips as he closes out the NLL season. Williams leaves a massive goal-scoring gap to fill, and Chanenchuk should stay hot and be the one filling it.
Read our full preview of Whipsnakes vs Waterdogs!
Jeff Teat (Atlas) over 4.5 points
Teat is tied for the league lead in points after the first week and is currently the odds on favorite to win the MVP. Limiting his production takes a Herculean effort and given the cast around him, it approaches being downright impossible.
In the first game Teat scored five goals, all of which were assisted. He is currently the leader leaguer in assisted shooting percentage. Teat had a matchup with Garrett Epple, one of the most physical defenders in the league who excels in one-on-one coverage. As a result, even as an elite dodger, he only created two unassisted shots for himself. But he let everyone know that it takes more than just a top tier one on one defender to limit his production. This time he will likely be matched up with Jack Kielty, who allowed Michael Sowers to take six shots and score twice in Week 1.
Last time out Teat also had three assist opportunities, tied for 5th most in the league. Two of those were converted for goals. While not tracked for scoring, he also had a second assist, further demonstrating just how much he drives the Atlas offense.
Cannons goalie Nick Marrocco was excellent last week, saving 19 shots by the Waterdogs and posting the best goalie stat line of Week 1. It'll take elite shooting to beat him consistently. Fortunately, the Atlas have some elite shooters, including Teat. In the season opener Teat's expected shooting percentage was 32%, meaning his nine shots yielded an expected three goals. He actually scored five goals, meaning two of the goals he had were not actually expected to be goals. The takeaway here is, Teat can consistently take difficult shots and turn them into goals that other players can't. Elsewhere on the Atlas offense, Eric Law scored three goals on 100% shooting. Chris Gray scored goals on 67% shooting. John Crawley and Dan Bucaro each had two goals on 50% shooting. The only offensive regulars who shot under 50% were rookie Brendan Curry who was scoreless and Bryan Costabile who still totaled three points.
Last year, Teat scored 12 points in two games against the Cannons on eight goals and four assists and 50% shooting. This year, given his already hot start and his going up against a defense that yielded the most shots on goal in the league last week, he has another big scoring day.
Check out our full preview of Atlas vs Cannons!
Pickswise is the home of PLL Predictions. Check out all of our PLL Picks throughout the Premier Lacrosse League season.