Super Bowl 55 Opening Kickoff to be a Touchback: Yes or No? Prediction & Best Bet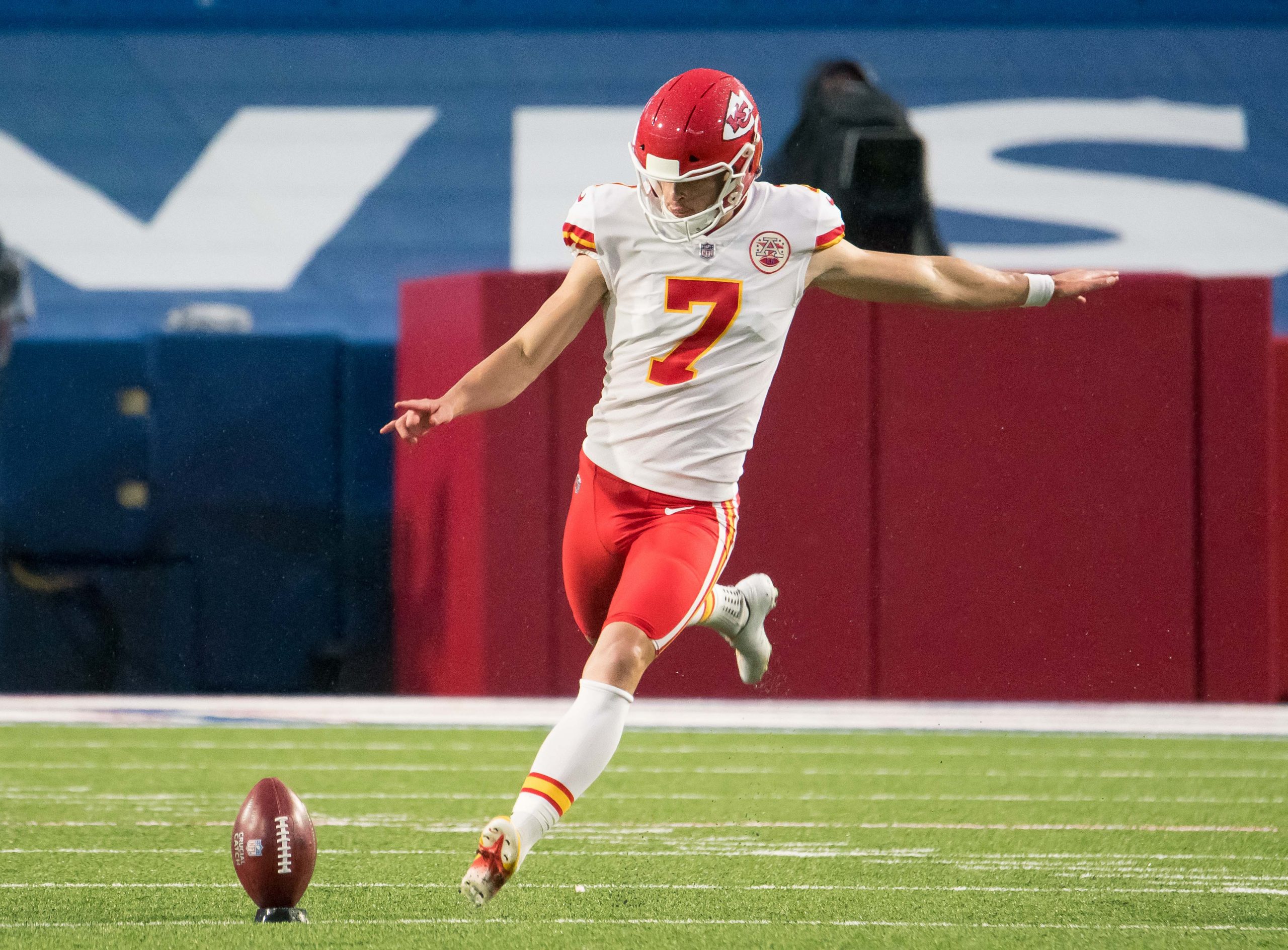 Super Bowl 55 has finally arrived, and so too have a bunch of different kinds of bets you can make on the big game. From your standard side and total wagers to novelty props, including the national anthem length and Gatorade color, the Super Bowl has bet types to enhance the excitement for just about every moment of the huge spectacle. That even extends to the opening kickoff.
Much like the coin toss and the length of the national anthem, betting on whether or not the opening kickoff is a touchback gives bettors the opportunity to secure an early win on their Super Bowl wagers if picking correctly.
So, yes or no — will be opening kickoff result in a touchback? Let's break it down.
Super Bowl Opening Kickoff to be a Touchback Odds
These are the current odds on the opening kickoff to be a touchback, per DraftKings:
As you can see, yes is the current overwhelming favorite. That may not seem like too much of a surprise, seeing as most kickoffs feel like they result in touchbacks these days. Further, the Tampa Bay Buccaneers and Kansas City Chiefs actually ranked among the top-four teams in the NFL this season on kickoff touchback percentage. The Bucs were second with a huge 84.3 percent, while the Chiefs sat fourth on 75.45 percent. Given the leg strength of Ryan Succop and Harrison Butker, it's easy to see why they had so much success in this regard.
However, I think it's worth going against these numbers and taking a shot on the underdog choice…
Super Bowl Opening Kickoff to be a Touchback Picks and Predictions
Opening Kickoff not to result in a touchback (+230)
This might seem like a bit of a wild-card selection based on the stats mentioned above, but roll with me on this as there is some tremendous value in this selection.
For starters, there is recent history in the Super Bowl not beginning with a touchback. In fact, six of the last seven Super Bowls have started with a kickoff return with the kickers often failing to kick the ball the necessary distance to force a touchback. There is a possible reason for this.
Before every regular-season game in the NFL, the two teams are given time to break in the game ball, and effectively make it more kickable. If you've ever kicked a football, I'm sure you can agree that it becomes easier to kick after a while than when you first start using it. The same applies here. The ball can be kicked into a shape that is more aerodynamically friendly and allow more air time once the game begins.
However, this is not the case for the Super Bowl. Every ball used to start the game is immediately taken away to be displayed in the Pro Football Hall of Fame museum, and that means it is never kicked prior to that kickoff — it is used for that one play and that is it. Pat McAfee has previously referred to the Super Bowl's opening kickoff ball as being the worst an NFL kicker will encounter in their career.
While Succop and Butker may have the leg strength to overcome this issue, getting +230 on there not to be a touchback seems like incredible value even if you just take the recent trends into consideration.
Free Super Bowl 55 Picks and Predictions
Be sure to check out our full-game preview for the big matchup:
We've also got plenty of expert articles to make sure you're fully informed before making your Super Bowl bets:
Pickswise is the home of free Super Bowl Predictions. Check out our free Super Bowl Prop Bets ahead of Super Bowl LV.