Syracuse Basketball: March Madness Team Profile and Season Recap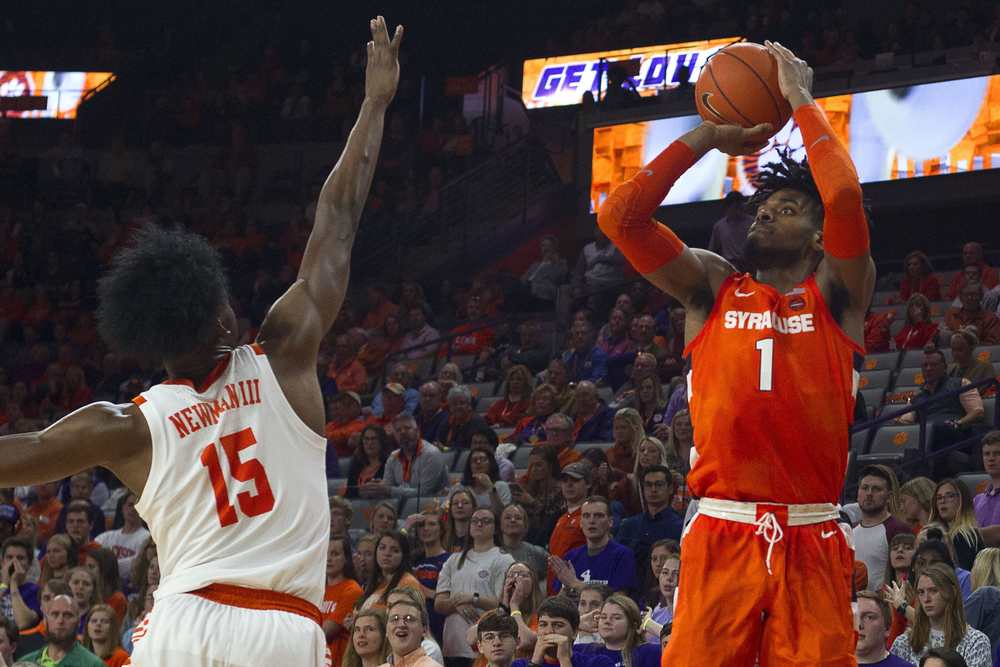 March Madness is here. It's going to be a lot different in 2021 with the entire NCAA Tournament in one location, but having been cancelled in 2020 the players are going to be even more enthused than usual and the bettors will be especially eager. With the regular season wining down, it's time to start looking ahead at the teams that can expect to be serious National Championship contenders. We'll be breaking them down one by one, and our series continues with the Syracuse Orange.
Syracuse Orange basketball
Performance last five NCAA Tournaments: DNP, Final Four, DNP, Sweet 16, First Round
Ranking: Unranked
Coach: Jim Boeheim
Star player: Buddy Boeheim, Alan Griffin, Quincy Guerrier
Main strengths: Assist-to-turnover ratio
Biggest weakness: The vaunted 2-3 zone hasn't worked in 2021
Record: 16-9
Syracuse Orange NCAA Tournament odds
Syracuse Orange outlook
Syracuse was one of the teams that had folks scratching their heads a little bit on Selection Sunday. The Orange have had a decent season, but there would not have been much outcry if they had been left out of the Big Dance. They went a modest 9-7 in the ACC and lost early in the conference tournament. Up first for them is a No. 11 vs. No. 6 showdown in the Midwest Region, with the winner likely to meet No. 3 West Virginia. That isn't a bad draw (especially for a team that thought it might have to play in the First Four if it got in at all), but San Diego State is no joke. The Aztecs are lethal on defense. In terms of SDSU comparables for the Orange, they had four games against Virginia and Clemson this season and went 1-3 in those games–losing to UVA twice and splitting with Clemson.
Pickswise is the home of March Madness Predictions. Check out all of our March Madness Picks, including daily March Madness Parlays throughout the NCAA Tournament.