Tiger Woods plans to play the Masters: Odds, props, and best bets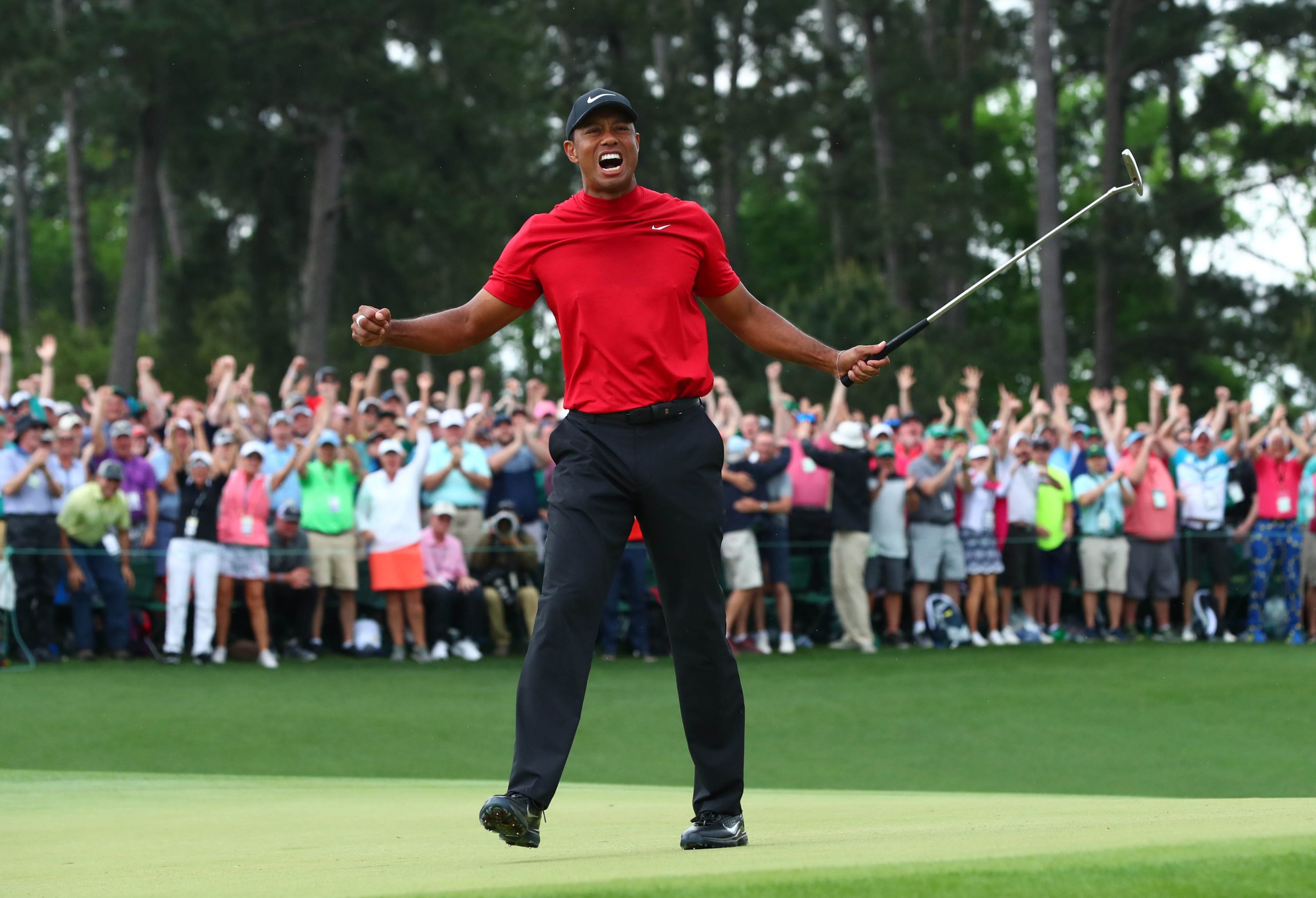 Ladies and gentlemen, Tiger Woods is in Augusta, Georgia. And "as of right now," he is playing the Masters.
Woods logged a full 18 holes – that means walking the whole way – earlier this week while playing alongside his son, Charlie, and Justin Thomas. At the time there was no guarantee that Woods would tee it up at the 2022 Masters, but arriving a full week in advance just to attend the Champions Dinners seemed like a curious decision. As such, speculation that the Big Cat would finally make his comeback from his February 2021 car wreck on the hallowed grounds of Augusta National was rampant.
At his Tuesday press conference, Woods all but confirmed his participation. He said he is playing — barring an unforeseen setback during practice.
With that, let's take a look at what could be in store for him at the season's first major.
What to expect from Tiger Woods at the Masters
Woods has not played an official tournament, of course, since his scary car crash in February 2021 – in which the 15-time major champion suffered serious injuries to his right leg. However, he did play at the father-son/daughter PNC Championship in December. In the 36-hole event with a scramble format, Tiger and Charlie finished second behind John Daly and John Daly II.
That was an encouraging performance, but a real golf tournament is obviously something entirely different.
Woods has endured long playoffs from the game in the past. After winning the 2008 U.S. Open on an injured leg, he did not play again until March of 2009. He promptly delivered 14 top-10 performances in 16 events that season – including a 6th-place result at the Masters. Of course, Woods was 33 years old at the time; he is now 46. Making comebacks from injuries obviously isn't the same. After missing most of 2016 and 2017, he placed T32 at the 2018 Masters. Woods never contended, posting rounds of 73, 75, and 72 before finishing strong with a 69. He famously went on to win the Tour Championship at the end of the 2018 campaign.
It's clear that Woods can make successful comebacks, and his favorite track – Augusta National – gives him the best chance of doing so again. The California native and Florida resident has won this tournament 5 times, 1 shy of Jack Nicklaus' record. Woods has placed in the top 8 on 9 other occasions, including 6 other finishes in the top 4.
Augusta National is a place where magic happens for Woods (see 2019). What's to say it can't happen again?
Tiger Woods prop bets for the Masters
Odds provided by BetMGM Sportsbook
To finish in Top 5: opened +1400, now +1200
To finish in Top 10: opened +550, now +450
To finish in Top 20: +300
To leader after 1st Round: +5000
Top 5 after 1st Round: opened +1200, now +1000
Top 10 after 1st Round: +500
Top 20 after 1st Round: +275
To miss the cut: opened -250, now -110
To make the cut: opened +175, now -110
To shoot 70 or lower in all 4 rounds: +4000
To play in final group in final round: +2200
Tiger Woods best bets for the Masters
Although Woods has made successful comebacks in the past, this is a whole different beast. He shattered his right leg in 2021, he hasn't played a real event in 17 months, and he is closer to 50 years old than 40. Even at relatively long odds, backing him to win or even finish in the top 20 seems overly ambitious.
A more conservative play – but one you can still get well into plus money – is something I can get behind. I snagged Woods at +175 to make the cut earlier in the week and even at -110 I still think it has value. In 23 lifetime appearances at the Masters, he has missed the cut only once. And that was way back in 1996! For those counting, that means Woods has made 21 cuts in a row.
Woods said at his press conference that he thinks he can win. Of course he did. I'm not quite he really can, but simply playing well is becoming more and more likely with each passing day.
Pickswise is the home of free expert Golf Picks and Predictions. Our outright PGA expert picks go live every Tuesday, so be sure check out our golf picks, best bets, and analysis for the Masters when those go live. We will also have our 2022 Masters 3-ball picks and our best golf prop bets for each round of the 2022 Masters.