USFL 2022 season preview, odds and predictions: Bandits set to bag the championship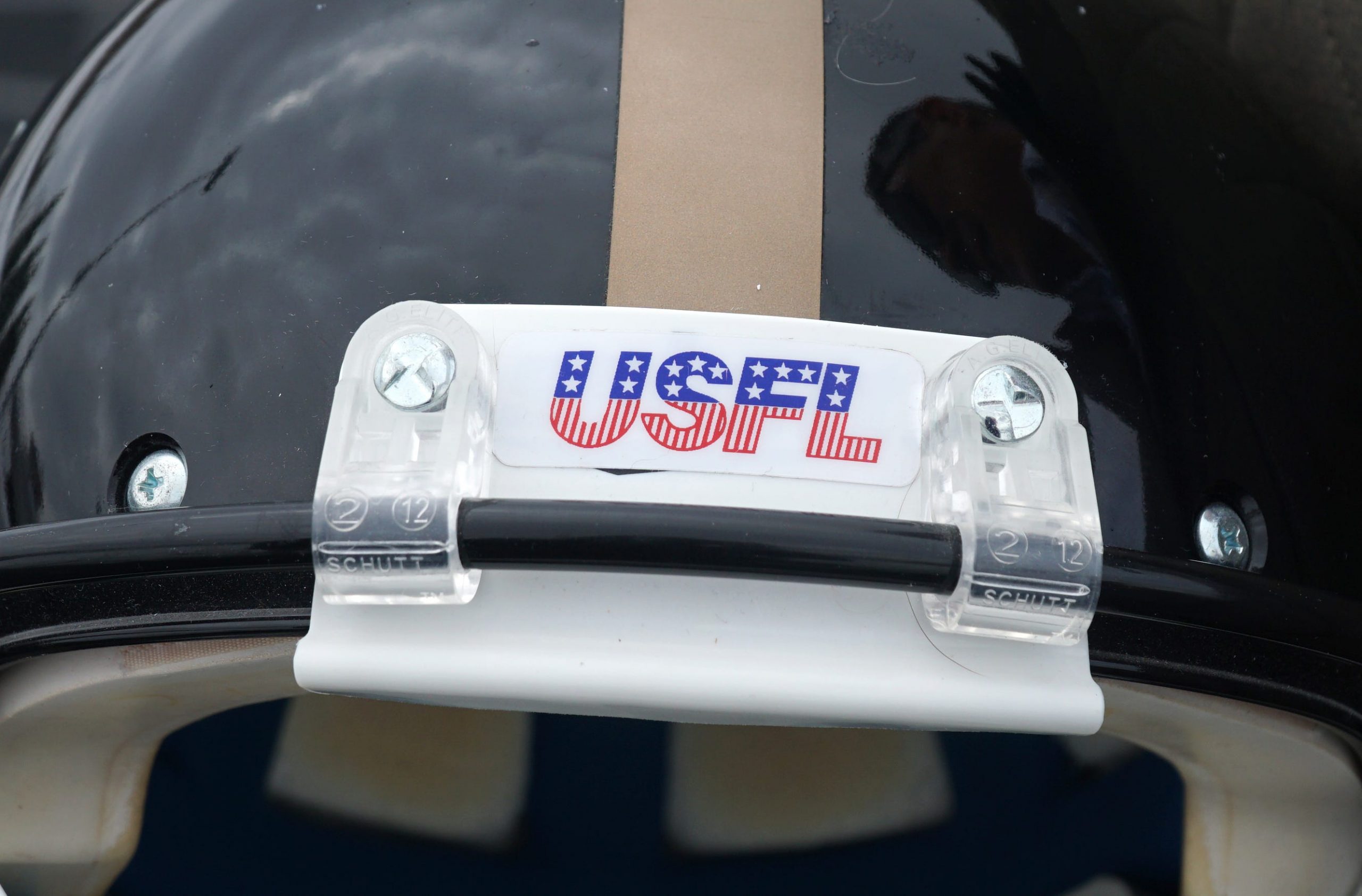 Are you starved for football?
We are 2 months removed from Super Bowl LVI and still 5 months away from the opening week of the 2022 NFL season, but the wait for live football is nearly over.
The USFL is set to kick off its inaugural season this Saturday and the campaign runs through mid-June, followed by the playoffs. Here is everything you need to know about the new 8-team spring league.  
USFL rules, regulations and familiar faces 
The teams are split into 2 divisions: North and South. All teams play a 10-game schedule and the format for the playoffs is simple. The top 2 teams in each division will play against each other in the semifinals followed a week later by the championship game.
The North Division is made up of the New Jersey Generals, Philadelphia Stars, Pittsburgh Maulers and Michigan Panthers, while the South features the Birmingham Stallions, Houston Gamblers, New Orleans Breakers and Tampa Bay Bandits. 
All 8 teams will play in Birmingham, Alabama during the regular season; the playoff games will take place in Canton, Ohio.
Some notable rules implemented include an option to go for a longer "3-point conversion" after scoring a touchdown, as well as an onside kick alternative in which the kicking team would have 1 play to convert a 4th-and-12 from the 33-yard line to gain possession. 
A few notable former NFL players are on USFL rosters this season, including Paxton Lynch, Kyle Lauletta and Josh Shaw. On the coaching side, Jeff Fisher, Skip Holtz, Mike Riley and Kevin Sumlin are a few of the newsworthy names putting on the headsets this season.
With that brief rundown out of the way, let's take a look at the title odds for this USFL season.
It's never too early! Start preparing for the next NFL season with Jared Smith's betting tips
2022 USFL odds
Odds available with DraftKings Sportsbook at time of publishing.
Tampa Bay Bandits +425
Michigan Panthers +450 
New Orleans Breakers +500
Philadelphia Stars +600
Pittsburgh Maulers +600
NJ Generals +750
Houston Gamblers +750
Birmingham Stallions +800
As this is a brand-new league with a lot of unknowns, each team has relatively similar odds to lift the trophy at the end of the campaign. No team's odds are shorter than +425 (bet $100 to win $425), while the longest odds on the board sit at +800. 
Due to the novelty of the league, these betting odds are largely based on educated guesses. As the season is yet to get underway, it's fair to suggest that oddsmakers don't know much more about these teams than we do. 
With that in mind, which team's championship odds are worth backing before this weekend's games?
2022 USFL best bet: Tampa Bay Bandits (+425)
More often than not, the success of any football team is dependent on the strength of its quarterback.  
Tampa Bay is listed as the preliminary favorite primarily because of Jordan Ta'amu — a former XFL quarterback and starter at Mississippi State who could very well be the best at his position in the USFL.
Coached by former NFL head coach and coordinator Todd Haley, the Bandits should run a high-octane offense that features Ta'amu as a dynamic dual-threat quarterback. While most of the team is unproven, the combination of Haley and Ta'amu at the controls of this offense is enough to make the Bandits your preseason title favorite. 
2022 USFL longshot pick: Philadelphia Stars (+600)
What the Philadelphia Stars lack in talent they will make up for in team continuity. 
Coached by Bart Andrus, the Stars will be led by a coach who has deep familiarity with his quarterback — Bryan Scott, who played for Andrus a few seasons ago in the Spring League. 
Andrus will also be familiar with other personnel in his offense, including wide receiver Jordan Suell and running back Darnell Holland — potentially giving his squad an advantage over the other new teams in the USFL. 
While the price doesn't reflect that of a longshot, the Stars are worth a look before their odds potentially increase after this weekend comes to an end.
Looking for more free sports betting picks? Check out our picks for every MLB game today
Pickswise is the home of NFL Picks. Be sure to check out all of our post-Super Bowl offseason coverage as we gear up for the 2022 campaign.