Best player prop bets for Premier Lacrosse League Week 4: Rambo Runs Wild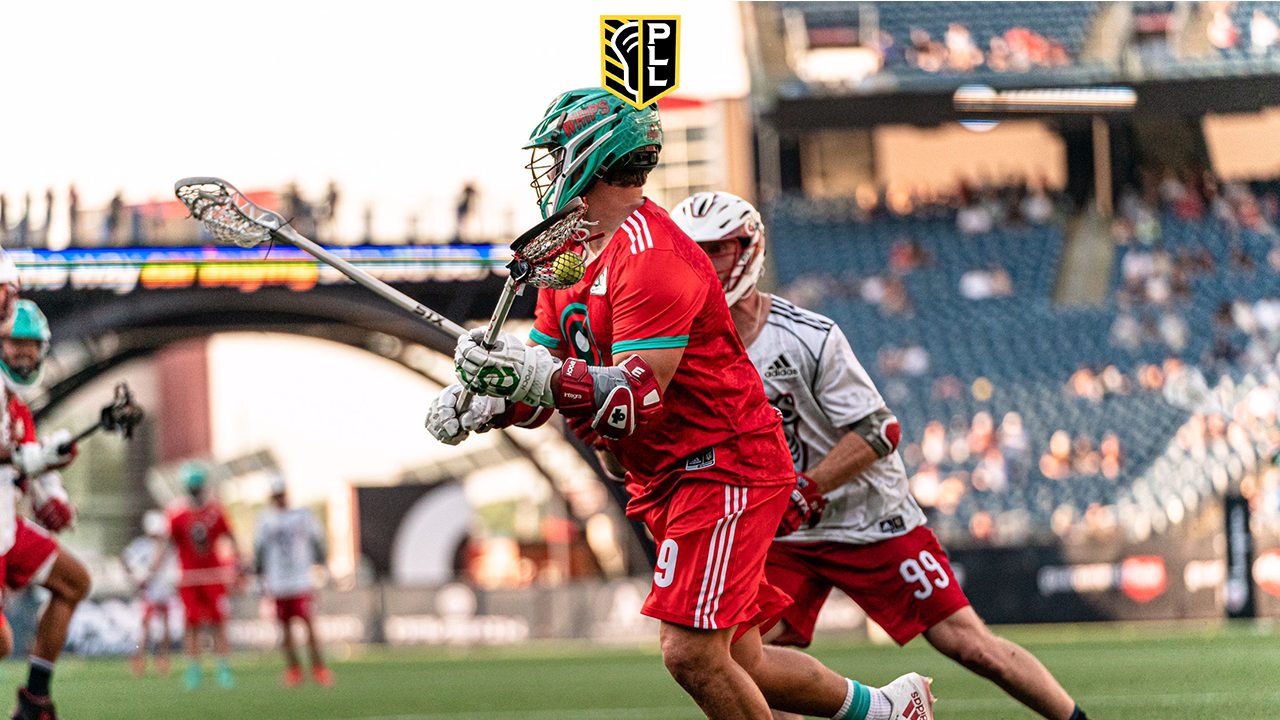 Week 4 in the Premier Lacrosse League kicks off on Friday night at Homewood Field in Baltimore. The PLL has been to Baltimore every year and Homewood has been the venue for some of the most exciting games and biggest crowds. It's also been the venue where the leagues biggest stars have been at their best, and that's what makes some of these player props so attractive this week . These three players in particular — two already massive stars and one up and comer — are poised for a big weekend in Baltimore.
Matt Rambo (Whipsnakes) over 2.5 points (-170)
The Whipsnakes take on the Redwoods on Homewood Field Friday night. This has historically been a tremendous game. Rambo will likely be matched up with Garrett Epple in what should be a great physical battle. While the -170 isn't terribly attractive, there are a few reasons I like Rambo to hit this number. First, Rambo loves to play the Woods. Rambo has had games with point totals of 8, 7, 6 (twice), and 3 against the Woods in his career. He has a 4.6 ppg average against the Redwoods. Secondly, Zed Williams could be making his return this week for the Whips. The mere presence of Williams, the league leader in goals a year ago, totally changes the scheme for a defense. Teams will be hesitant to help off of Williams and leave him open when Rambo dodges. It's also another assist target for Rambo off the dodge in the event the Redwoods do help off of Williams. The Whipsnakes should also have a possession advantage in this one, as TD Ierlan has gotten off to a tough start for the Redwoods and Joe Nardella has been rolling for the Whipsnakes. Nardella can create early offense off the draw, finding Rambo or Williams off the break.
There is the single outlier of a goose-egg for Rambo during the bubble season, but he has otherwise been a reliable for production against the Woods. With Tim Troutner struggling in net, Rambo just getting to top side should lead to shots that can get by Troutner. Rambo is up to 17 assist opportunities this year, third in the league, with a conversation rate of just 23.53%, but that number should increase against Troutner. Rambo also is shooting just 4-of-23 on unassisted opportunities, but a struggling goalie is a great way to turn that around. The Whips have yet to score a goal from the low righty wing, and are just 2 for 22 from the high righty wing, further showing their commitment to leaning on Rambo and his left hand. Zed Williams should boost those righty wing numbers, but he's not the type of player to demand touches, he plays within the offense. Rambo, a Maryland alum, playing in front of what will likely pro-Whipsnakes crowd given the Baltimore/Terps connection, and in a matchup he usually owns against a cold goalie all adds up to an over for the former MVP.
Be sure to check out our full game preview for Whipsnakes vs Redwoods
Asher Nolting (Cannons) over 2.5 points (+120)
Asher Nolting was a Cannons draft pick that left many experts scratching their heads. The scout on him coming out of college was that he was too ball dominant, and he didn't have enough ways to hurt a defense without the ball in his stick. On an offense where Lyle Thompson would need the ball a lot, it was fair to wonder just what the Cannons had in my mind to deploy Nolting effectively. Now the experts are eating their words. Nolting is running out of the midfield and frequently drawing short stick matchups, which he uses in pick games and two man initiations. He has been playing them incredibly effectively, either causing matchup switches or creating opportunities for himself and the ball-carrier. Nolting currently has seven points in three games, never scoring less than two in a game. He has four goals and three assists on 36% shooting. Cannons have created nine goals on 24 shots and 37.5% shooting out of two-man game initiations this season, the second-highest goal total in the league.
Cannons' possessions end in a goal 38.7% of the time, the second-best rate in the PLL. They also have 16 goals on 44 shots that are assisted opportunities, and Chrome has surrendered 51 shots that are assisted opportunities, the second-highest total in the league. On assisted shots, Nolting is shooting 50%. Chrome have defended the two man game well this year, but Cannons will be their best test of defending it yet. Nolting should be at the center of the Cannons game-plan this week out of those two-man game sets, and if he plays to right around his average the +120 has solid value.
Read the rest of our expert picks for Cannons vs Chrome
Tom Schreiber (Archers) over 3.5 points (+100)
Archers and Atlas this week is a popular pick to be a very high-scoring affair. Connor Fields returns from the indoor season this week, adding a former MVP finalist to the offense. Grant Ament was cleared, that was a late scratch before last week's game. He seems very close to making his 2022 debut, and would obviously be a massive boon to this offense. Steady as ever, however, is midfielder Tom Schreiber. Captain America leads the PLL in assists with 7, and in assist opportunities with 21. He's second in the league in points with 13, 11 of them coming in his last two games. He is shooting just over 30% in his last two games, which is right around his career mark, and he's hit a two-pointer this year. Jack Concannon will be in net for Atlas; he is a bit of a conundrum in net. On the doorstep, Concannon has a 49% save percentage, the best in mark in the PLL. He has, however, surrendered 4 two point goals this year, and is saving 61% of two point shots this year, second worst in the league. The Archers have hit three two-pointers this season, they are shooting 47% from the high lefty wing and have the most goals in the league shooting from the high righty wing. They have 10 doorstep goals, as well, but this is a team that is happy to shoot from wherever your defense is at its worst.
The Atlas are the worst in the league at allowing two-pointers. Schreiber — along with goal leader Will Manny, sharpshooter Marcus Holman and Swiss army knife Matt Moore — can hurt you from everywhere. The Atlas will assuredly have a possession advantage in this game because of Trevor Baptiste, but the Archers make their possessions count when they get them. Through three weeks, 48.6% of Archers' possessions end in a goal, by far the best in the league. A team scoring on nearly half of its possessions is in the realm of the unthinkable. Schreiber is the best candidate on this team to hit from two this weekend and should have several more assist opportunities to get to four points.
Check out the full breakdown of Archers vs Atlas
Pickswise is the home of PLL Predictions. Check out all of our PLL Picks throughout the Premier Lacrosse League season.