Winthrop Basketball: March Madness Team Profile and Season Recap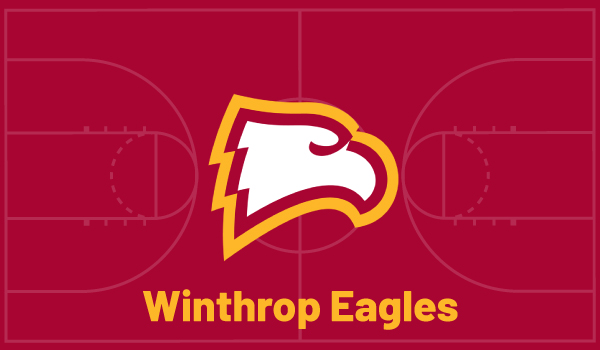 March Madness is here. It's going to be a lot different in 2021 with the entire NCAA Tournament in one location, but having been cancelled in 2020 the players are going to be even more enthused than usual and the bettors will be especially eager. With the regular season wining down, it's time to start looking ahead at the teams that can expect to be serious National Championship contenders. We'll be breaking them down one by one, and our series continues with the Winthrop Eagles.
Winthrop Eagles basketball
Performance last five NCAA Tournaments: DNP, DNP, First Round, DNP, DNP
Ranking: Unranked
Coach: Pat Kelsey
Star player: Chandler Vaudrin
Main strengths: Depth
Biggest weakness: Turnovers and no go-to guy on offense
Record: 23-1
Winthrop Eagles NCAA Tournament odds
Winthrop Eagles outlook
The Eagles are 23-1. No, the Big South Conference is nothing special; but 23-1 is 23-1, Winthrop team that is probably better than they are given credit for. This squad tore through its conference tournament, as well, winning by an average of 25.6 points per game. The Eagles earned a No. 12 seed, and although they are facing an opponent (Villanova) that was once in line for something much better than a No. 5 seed this should still be a winnable first-round game. After all, the Wildcats are without veteran point guard Collin Gillespie. The Eagles play fast and have a ton of depth; they may try to wear down a depleted 'Nova squad. Purdue would be a potential second-round opponent.
Pickswise is the home of March Madness Predictions. Check out all of our March Madness Picks, including daily March Madness Parlays throughout the NCAA Tournament.