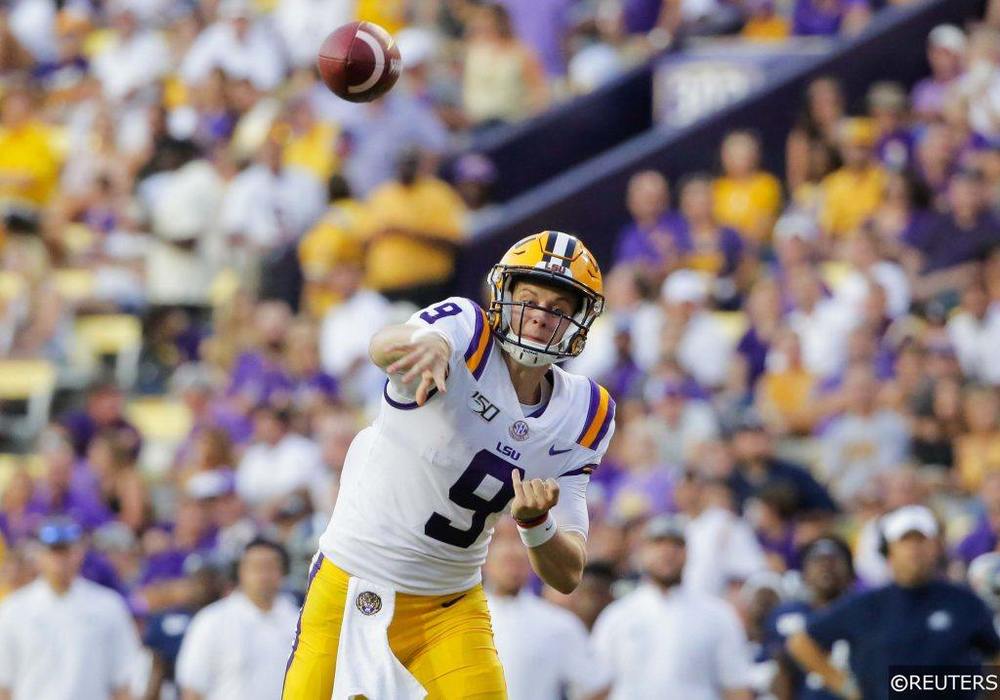 College Football
How Two SEC Teams Make The College Football Playoffs
In the college football playoff era, only one conference has ever gotten two teams in the playoffs. That conference being SEC. This season three teams in the SEC are ranked in the top 6 in the playoff rankings. Those teams are LSU, Alabama, and Georgia. Realistically once again, we could see two of those teams make the college football playoffs. How could two make it? Let's take a closer look.
Alabama (+250)
The Alabama Crimson Tide is the most likely team in the SEC to get into the college football playoffs this season as they are +250 to win the National Championship. Alabama also has the easiest path to the playoffs because they get to play LSU at home. The Crimson Tide make the playoffs by winning the SEC West and even if they lose to Georgia in the SEC Championship game they still would get in the college football playoffs.
LSU (+500)
LSU's path to the college football playoffs is very similar to Alabama's. The Tigers have had one of the more difficult schedules this season but have looked good in their wins. We have LSU as part of our college football picks on Saturday as well. However, they do have to travel to Tuscaloosa to take on Alabama. If the Tigers win that game, then they are almost a lock to win the SEC West. LSU winning the SEC West much like if Alabama were to win the division would be a lock even if they lose the SEC Championship Game.
Georgia (+1200)
Georgia's path to the college football playoffs is the most difficult one to project. The Bulldogs will virtually lock up the SEC East with a win on Saturday against the Missouri Tigers, but they cannot afford to lose another game in the regular season. If they do, then it doesn't matter whether or not they win the SEC Championship game they won't get into the playoffs with two losses. The only way Georgia can get into the playoffs is if they win the SEC Championship game. If Georgia wins the SEC Championship game against an undefeated Alabama or LSU, then there will be two teams that will make the playoffs in the SEC.
Get Exclusive Free Sports Picks To Your Email!