Duke Blue Devils March Madness Team Guide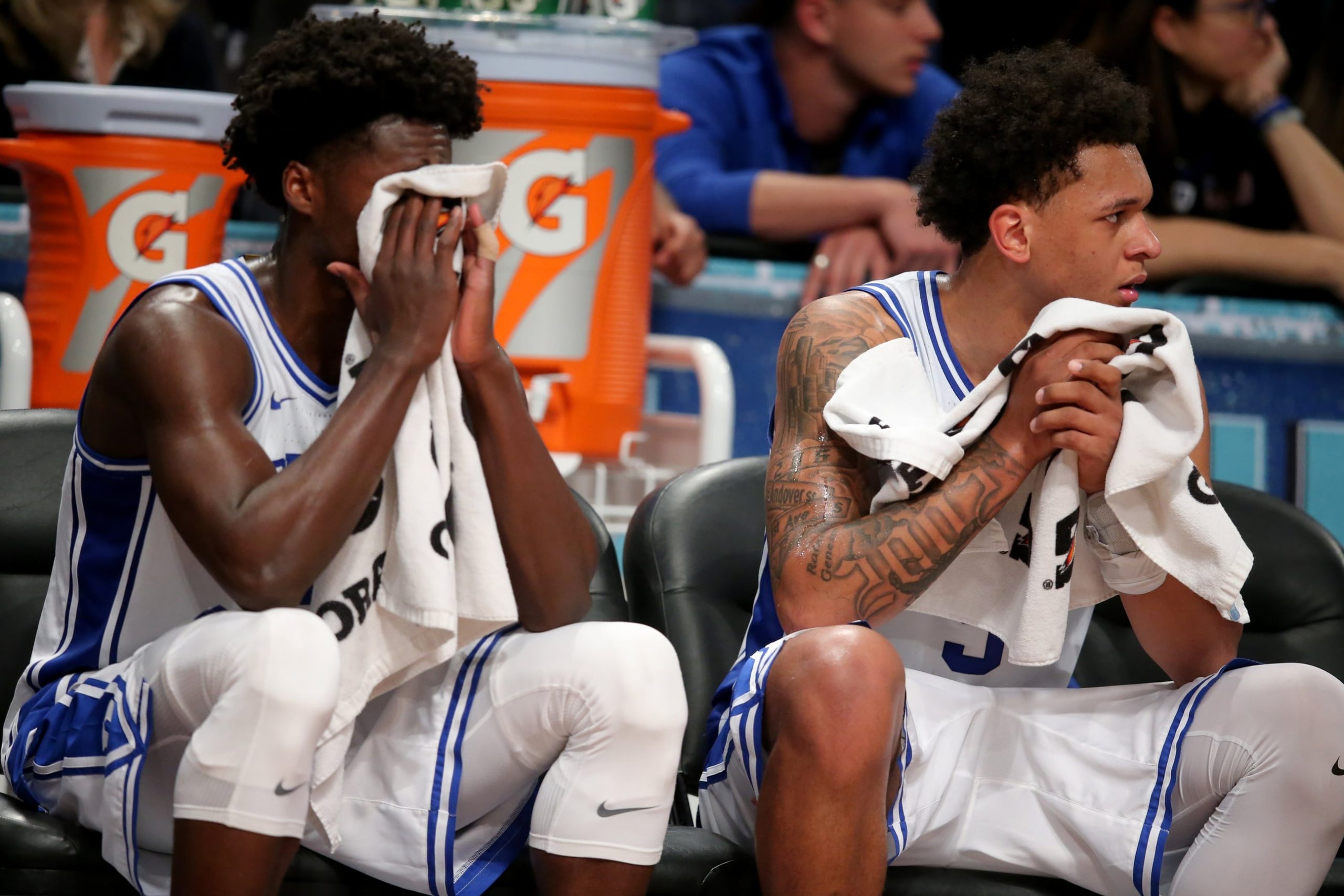 Duke 2022 March Madness Odds
NCAA Tournament odds: +1700
NCAA Tournament odds at start of season: +1400
Duke Basketball Stats
Seed: 2
ATS record: 17-16-1
ATS record as fav/dog: Fav- 16-16-1, Dog- 1-0
Over/under record: 19-15
Duke Blue Devils Basketball Offense Stats
PPG: 80.2
Adjusted offensive efficiency ranking: 7
Adjusted tempo ranking: 150
Turnover percentage ranking: 17
Duke Blue Devils Basketball Defensive Stats
Def PPG: 67.1
Adjusted defensive efficiency ranking: 44
Def turnover percentage ranking: 303
2022 Duke Blue Devils March Madness Preview & Projections
Last Tournament appearance: 2019
Star player: Paulo Banchero – 17.0 ppg, 7.8 rpg
Prospects: Final Four
Analysis: Despite reaching the championship game, Duke struggled in the ACC Tournament. There is still a ton of talent on the roster and the upside is high, but they'd likely need to get by Texas Tech and Gonzaga to reach the Final Four.
Pickswise is the home of all things March Madness Betting. Be sure to check out our daily Picks and Parlays, alongside the latest Odds and Bonuses available in your state.