College Basketball Parlays
The home of our college basketball Parlay picks. Our expert handicappers analyze every game before carefully selecting our top College Basketball Picks to create our CBB Parlay today, with full reasoning and analysis for each selection. You can also use our Parlay Calculator to calculate your potential winnings and odds on any college basketball parlay bet.
Tennessee @ North Carolina · Point Spread
Colorado @ Colorado State · Point Spread
Virginia Tech @ Auburn · Point Spread
Sportsbook
Set Wager
Payout
Select VA Odds
What Is A College Basketball Parlay
A College Basketball Parlay is a bet in which you combine multiple college basketball picks into one bet to increase your odds if you win. Aside from straight betting, which is wagering on one selection, college basketball parlays are the next most popular wager.

The two main reasons for their popularity are the increased odds if you win a parlay, and also with the sheer number of college basketball games being played simultaneously, it's impossible to wager on every game with a straight bet. Wagering on a college parlay allows you to have an interest in multiple games while multiplying their combined odds to calculate your college basketball parlay odds.

College basketball parlay bets are great options for bettors who prefer to wager smaller amounts at greater odds. Most bettors will include picks against the spread and totals, which typically have odds around -110 or -120. With these selections, a three-team parlay typically pays around 6/1 (+600) with a four-team parlay paying around 12/1 (+1200)
What Are Today's College Basketball Parlay Picks
The college basketball action comes thick and fast during the season, and definitely into the postseason tournament, March Madness. With that in mind, the experts are Pickswise will be on hand throughout it all to provide the best college basketball parlay picks for free, all season long.

Our college basketball parlay picks will be comprised of what our expert handicappers decide are the best picks today, and those offering the best value CBB Odds. These are typically picked across the main three college basketball betting markets in Moneyline, Against the Spread, and Points Totals.

These spread picks are usually set at odds of around -110 meaning a three-team college basketball parlay would pay around 6/1 (+600) with a four-team college basketball parlay paying around 12/1 (+1200)

Money line picks work differently depending on the teams' betting odds. It can be a great way to combine a few favorites to boost the odds, with little value in a straight wager, or you can add a live underdog in there to really boost the odds of your college basketball parlay.

All of our college basketball parlays can be found right here all season long. Be sure to also check out our College Basketball Predictions, and our College Basketball Best Bets page for all of our best bets from today's action.
How To Win A College Basketball Parlay
College basketball parlay bets despite their popularity can be one of the most difficult bets to win, with the difficulty increasing with each selection you add to your parlay.
College basketball differs from the NBA with its scheduling, and sees much less parity, particularly throughout the regular season. With this you see crazy odds, in some cases, no Money line is offered and spreads as high as -25 or above. This presents difficulties when trying to win a parlay so so here are three quick tips to consider ahead of your college basketball parlays.
Keep to either a 2, 3, or 4 team parlay –

More selections than these are great for fun longshot parlay picks, but it's tough to keep profitable long term with 5,6,7+ selections, despite the increased parlay odds.

Shop The Odds –

Online sportsbooks compete to offer the best odds and betting lines, and while there may only be a marginal difference in each selection, it adds up in a college basketball parlay. If you can wager three picks at -105 each instead of -120, for example, your payout would be $744.21 instead of $616.20 to a $100 stake.

Managing Your Bankroll – It's

obvious, and not unique to college basketball parlays, but your bankroll should be considered all the time. Being disciplined with your bankroll is key to seeing long-term success with all bets but particularly with college basketball parlays. Not all parlays will win, that's part of sports betting, but if you keep your stake consistent, with four-team parlays at odds of around +1200, you only need to win 1 in 12 parlays to break even, any better than that is profit.
How To Bet On College Basketball Picks and Parlays
Betting on college basketball picks and parlays is a quick and easy process with any online sportsbook. To create a parlay, you simply add all of the individual selections into your bet slip and click the parlay option before placing your wager.
Due to the popularity of parlay betting, sportsbooks pay plenty of attention to these markets, and in shopping the odds you can find great variations in the odds, lines, and often find price boost offers too.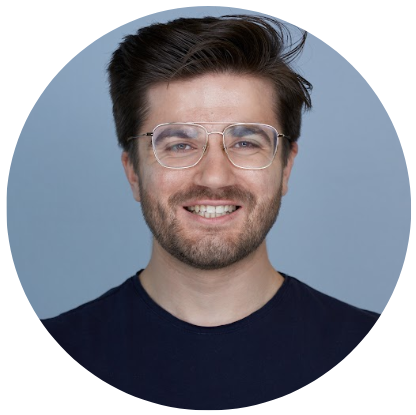 College Basketball Parlays: risk a little, win a lot
All of our CBB parlays are carefully crafted to give you big wins from a small wager. Our expert handicappers spend hours finding the best bets before bringing them together in the perfect parlay. Each leg of the bet is backed up with comprehensive analysis from multiple experienced professionals from our College Basketball capping team. The best bit? Its all 100% free.
Andrew Wilsher, Pickswise Managing Editor
More Than Just College Basketball Parlays
At Pickswise we don't just cover College Basketball Predictions, collegiate sports fans will be pleased to know we also have free weekly expert College Football Parlays too.
We also have expert handicappers for each of the professional sports in North America so be sure to check out picks for every game including our NFL parlays, MLB parlays, NBA parlays, and NHL parlays all season long.