Houston Cougars March Madness Team Guide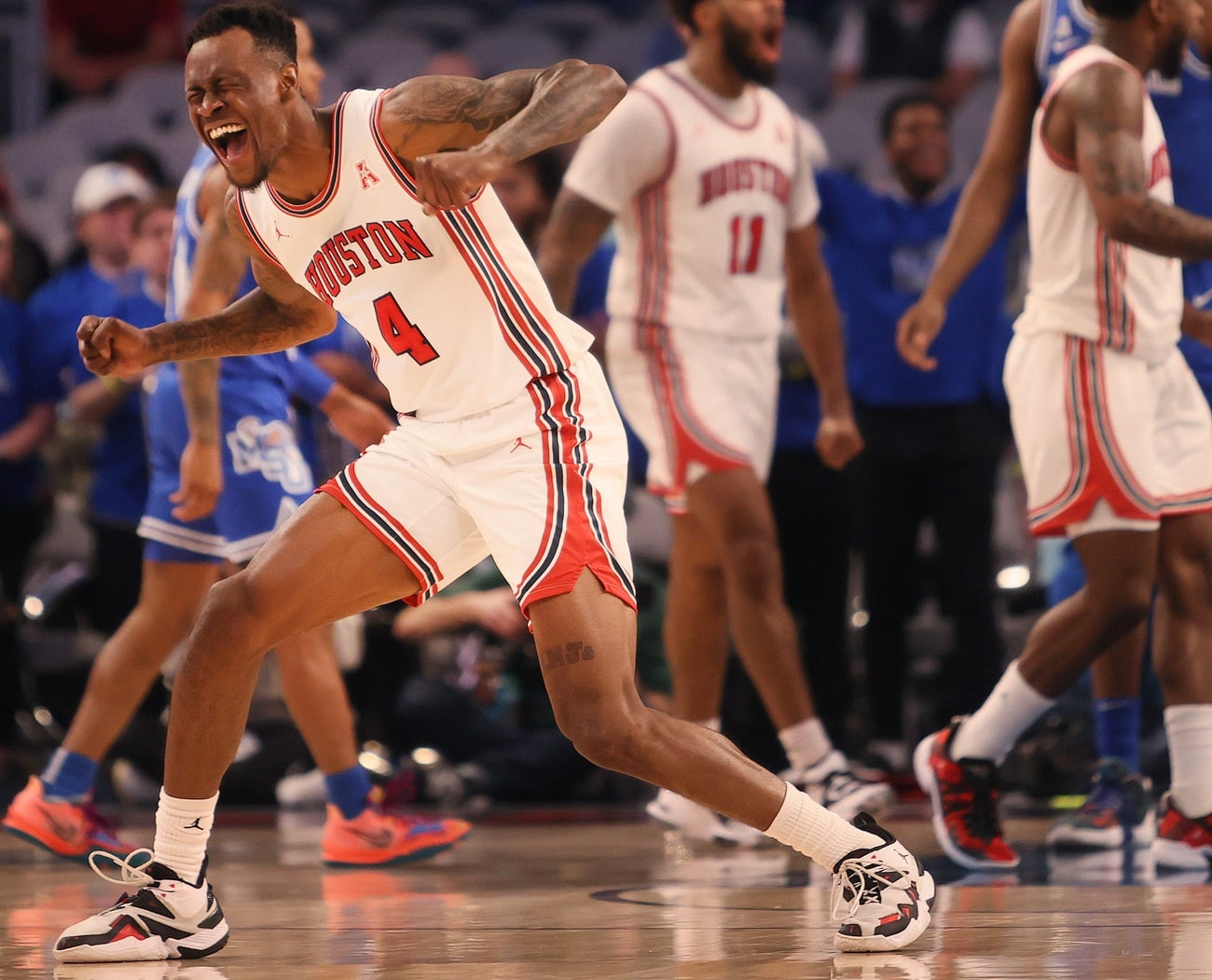 Houston 2022 March Madness Odds
NCAA Tournament odds: +4000
NCAA Tournament odds at start of season: +3500
Houston Basketball Stats
Seed: 5
ATS record: 22-12
ATS record as fav/dog: Fav- 21-12, Dog- 1-0
Over/under record: 15-19
Houston Cougars Basketball Offense Stats
PPG: 75.8
Adjusted offensive efficiency ranking: 10
Adjusted tempo ranking: 333
Turnover percentage ranking: 90
Houston Cougars Basketball Defensive Stats
Def PPG: 58.9
Adjusted defensive efficiency ranking: 11
Def turnover percentage ranking: 30
2022 Houston Cougars March Madness Preview & Projections
Last Tournament appearance: 2021
Star player: Kyler Edwards – 13.6 ppg, 6.0 rpg, Fabian White – 13.2 ppg
Prospects: Sweet 16
Analysis: Houston has a difficult opening game against UAB, but the Cougars had success in last year's tournament, albeit a different roster. If they're able to make the Sweet 16, their injuries to Marcus Sasser and Tramon Mark will likely catch up to them to prevent any further advancement.
Check out all of our March Madness Team news and analysis including our expert March Madness Predictions for every game throughout the tournament.