Iowa Hawkeyes March Madness Team Guide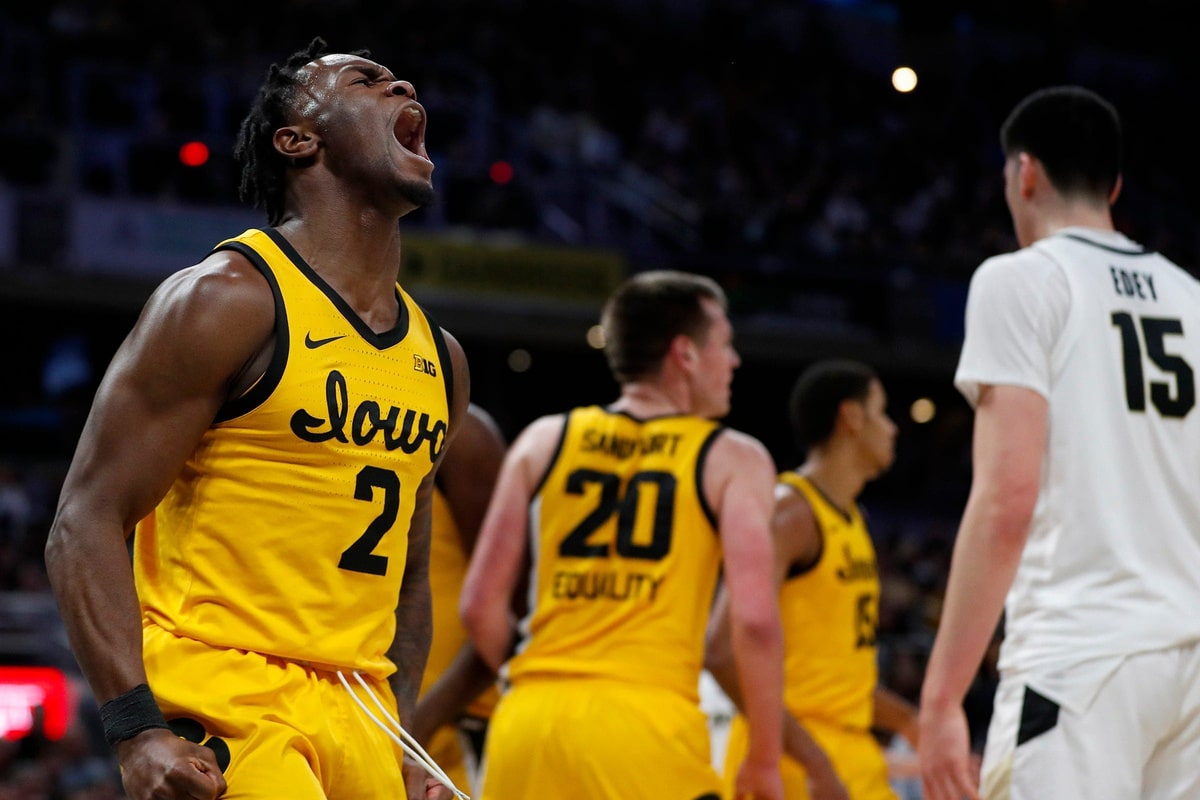 Iowa 2022 March Madness Odds
NCAA Tournament odds: +2500
NCAA Tournament odds at start of season: +10000
Iowa Basketball Stats
Seed: 5
ATS record: 22-13
ATS record as fav/dog: 16-11 / 6-2
Over/under record: 23-12
Iowa Hawkeyes Basketball Offense Stats
PPG: 83.8
Adjusted offensive efficiency ranking: 2
Adjusted tempo ranking: 52
Turnover percentage ranking: 3
Iowa Hawkeyes Basketball Defensive Stats
Def PPG: 71.3
Adjusted defensive efficiency ranking: 77
Def turnover percentage ranking: 120
2022 Iowa Hawkeyes March Madness Preview & Projections
Last Tournament appearance: 2021
Star player: Keegan Bradley – 23.6 ppg, 8.6 rpg, 40.5% 3pt, First Team All-Big Ten
Prospects: Final Four
Analysis: Iowa is catching fire at the right time, as the Hawkeyes just won the Big Ten Tournament and have won 12 of their last 14 games. For what it is worth, Haslametrics lists Iowa as a favorite on a neutral court against every team except Arizona, Baylor, Duke, Gonzaga, Kentucky, and Villanova.
Pickswise is the home of all things March Madness Betting. Be sure to check out our daily Picks and Parlays, alongside the latest Odds and Bonuses available in your state.