UAB Blazers March Madness Team Guide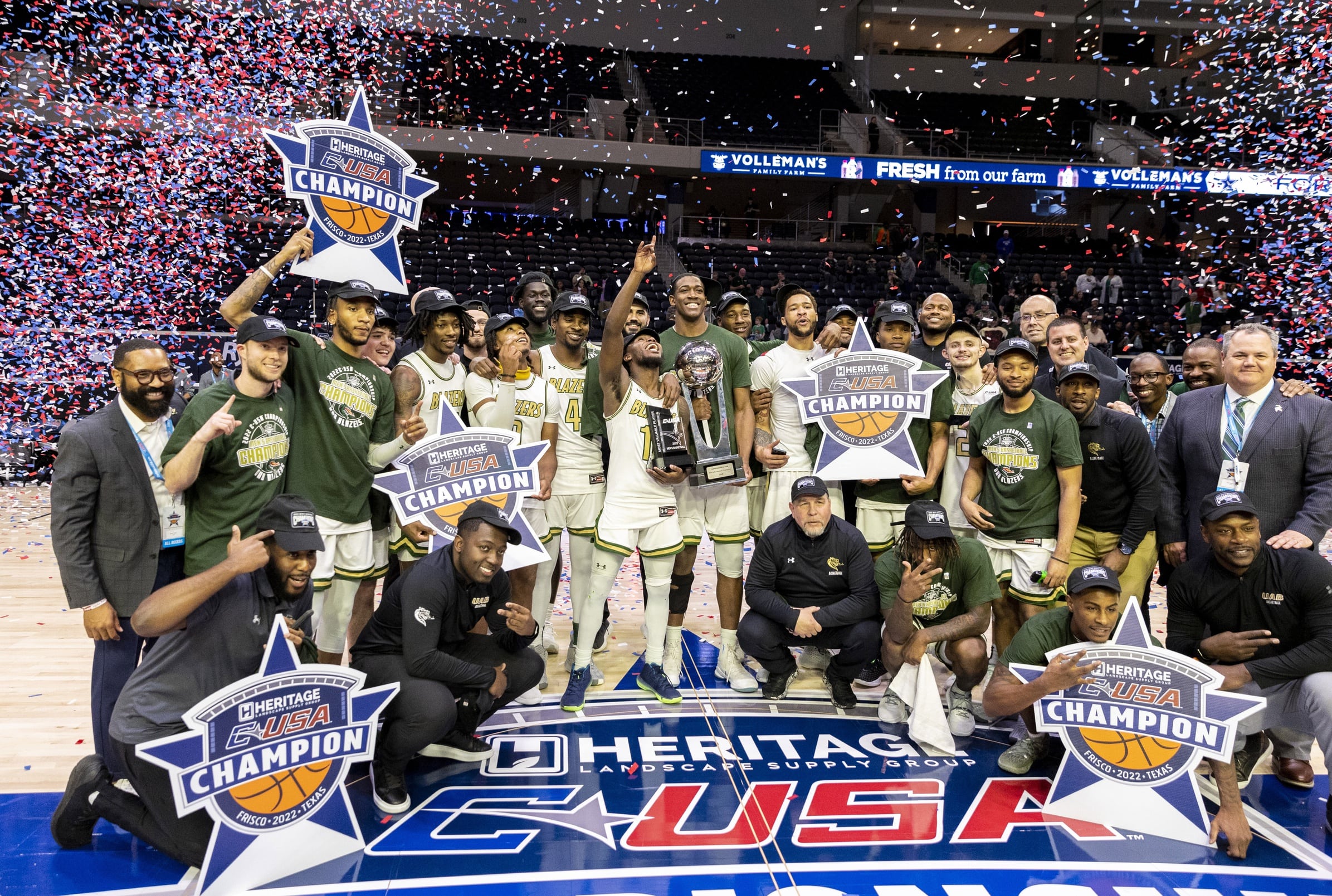 UAB 2022 March Madness Odds
NCAA Tournament odds: +40000
NCAA Tournament odds at start of season: +17500
UAB Basketball Stats
Seed: 12
ATS record: 17-13-2
ATS record as fav/dog: Fav-15-13-1, Dog 2-0-1
Over/under record: 21-10-1
UAB Blazers Basketball Offense Stats
PPG: 80.7
Adjusted offensive efficiency ranking: 28
Adjusted tempo ranking: 81
Turnover percentage ranking: 48
UAB Blazers Basketball Defensive Stats
Def PPG: 66.3
Adjusted defensive efficiency ranking: 89
Def turnover percentage ranking: 33
2022 UAB Blazers March Madness Preview & Projections
Last Tournament appearance: 2015
Star player: Jordan "Jelly" Walker – 20.4 ppg
Prospects: Sweet 16
Analysis: It's a tough draw for the Blazers, as they often win games thanks to their extreme athleticism. Houston is just as, if not more athletic than them, but UAB is full of high-major transfers that could make the Sweet 16. Jordan "Jelly" Walker is capable of taking over a game.
Pickswise is the home of expert March Madness Bracket advice, tips and tricks to help you win your league. Check out our hub more March Madness Predictions and Free Bets