How much have LIV golfers earned per shot since leaving the PGA Tour?
Data updated October 31, 2022
Dustin Johnson captained his team to victory in a group event last weekend in Miami, ending the LIV season in style. 
That won't have been the only reason behind the 38-year-old's smile, however. 
A Pickswise study has found that Johnson has earned almost $7,000 per shot since joining the controversial breakaway tour.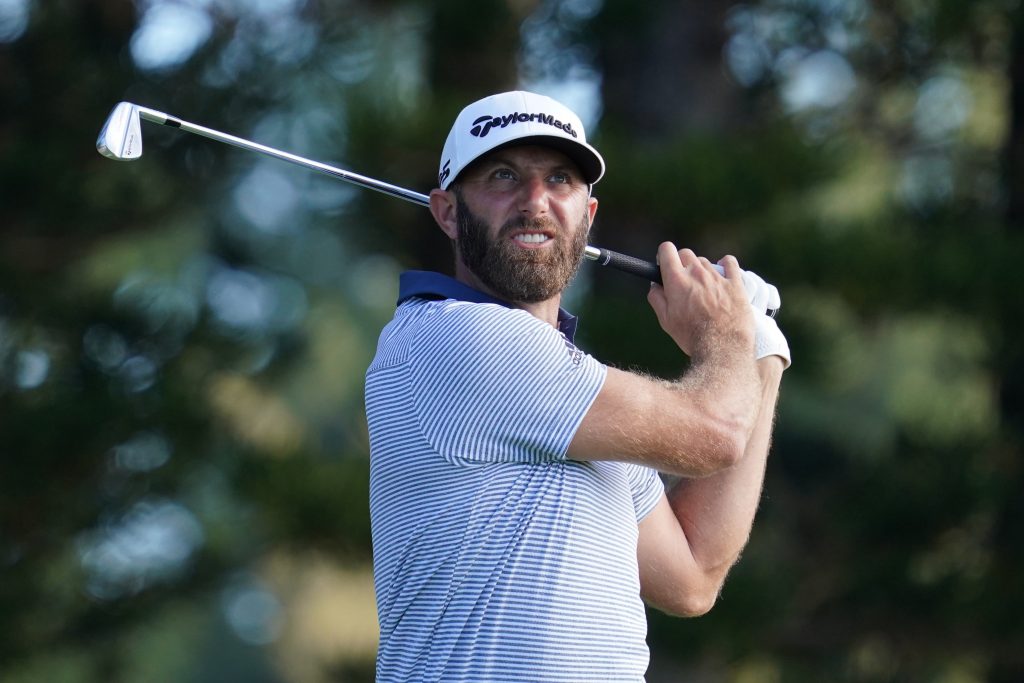 The two-time Major winner has played just over 1,400 shots since June, earning a little under $10,000,000 alone from singles events. 
Johnson's total earnings are even higher than that. Including team events, the South Carolina man has made $35,000,000– and that doesn't include his signing fee of a reported $100,000,000. 
The former World Number 1 earned a total of $1,617,749.00 from 2670 shots during his last year on the PGA tour in 2021-22, which equates to $605.90 per shot, meaning he's earning 1000% more, per shot, since joining the LIV Golf Tour.
2022 Open winner Cameron Smith ended months of speculation when joining the Saudi-backed tour in August. 
In just four singles events, Smith has earned $6,302.62 per shot. With total earnings so far of $5,143,750.00, the charismatic 29-year-old looks set for an exciting battle with Johnson next year when both players tee up for the full season. 
Henrik Stenson was another slightly unexpected name to join Greg Norman's project earlier in the summer. 
Announced as Ryder Cup captain in March, the Swede swiftly had the role removed when announcing his decision to switch tours. 
That choice looks to have paid dividends; at least on a financial level for the Swede. The veteran made $5,134.84 per shot in 2022 on the newly-formed circuit.  
Branden Grace ($4,776.76), Patrick Reed ($3,938.01) and Joaquin Niemann ($3,702.82) also make the top eight based on 'earnings per shot'. 
Eugenio Lopez-Chacarra technically leads the way financially through this method. The young Spaniard only played one tournament, but made his appearance a winning one in Thailand last month. 
He only turned professional after signing up to the tour in June, and made the decision worthwhile immediately, earning a whopping $20,304.57 per shot. 
Top LIV Golf Earners Per Shot 
| | | | |
| --- | --- | --- | --- |
| Player | Total Shots (not including play-offs) | Total earned | Earnings per shot |
| Dustin Johnson | 1428 | $9,758,600.00 | $6,833.75 |
| Cameron Smith | 816 | $5,143,750.00 | $6,303.62 |
| Henrik Stenson | 838 | $4,303,000.00 | $5,134.84 |
| Branden Grace | 1305 | $6,233,666.33 | $4,776.76 |
| Patrick Reed | 1234 | $4,859,500.00 | $3,938.01 |
| Hennie Du Plessis | 649 | $2,405,000.00 | $3,705.70 |
| Joaquin Niemann | 810 | $2,999,285.00 | $3,702.82 |
| Charl Schwartzel | 1467 | $5,404,500.00 | $3,684.05 |
| Carlos Ortiz | 1242 | $3,721,600.00 | $2,996.46 |
| Anirban Lahiri | 823 | $2,113,500.00 | $2,568.04 |
Expert analysis and commentary from Pickswise representative Richard Wilson 
"The outrageous fees in the breakaway LIV Golf tour have caused plenty of controversy over the last few months. Our study showing that Dustin Johnson earns over 1,000% more per shot for his exploits in the breakaway tour compared to the PGA will only increase tensions. 
"With fellow big hitters such as Cameron Smith, Henrik Stenson, Patrick Reed and Joaquin Niemann involved, it will be interesting to see if any other star names decide to join LIV in 2023. 
"With little in the way of money coming in through sponsorships, another key question for next year will be pondering the long-term future of the series; without that exposure, how long will its owners want to carry on with this project? 
"If the breakaway tour was to fail, it might also leave the PGA with an interesting decision to make. Will they easily allow names such as Johnson and Smith to rejoin without any repercussions? The future Ryder Cup participation of American and European players will also come under the microscope once more."

Methodology
Earnings and tournament playing figures were calculated using figures from ESPN. Only players who played two LIV tournaments or more were taken into consideration for the final table. Single tournaments only (rather than team events) were used for this study. 
Pickswise is the home of free expert Golf Picks and Golf Predictions. Our PGA expert picks go live every Tuesday, so check out our latest golf picks, best bets, and analysis for this week's PGA tournament now.