2020 NFL schedule released, Week 1 odds posted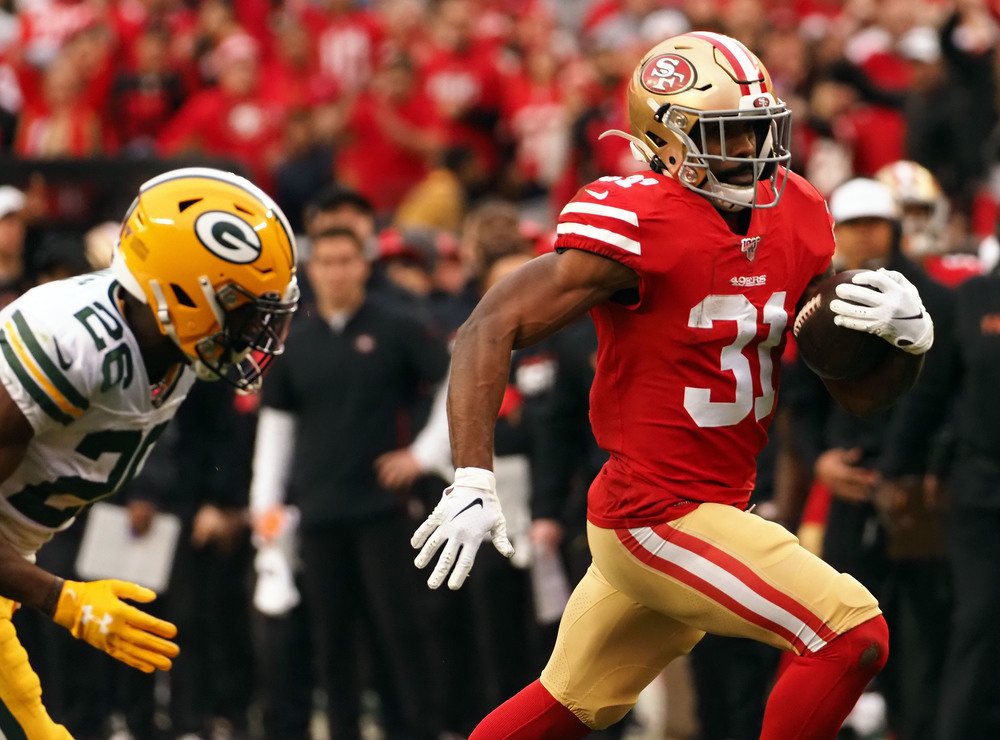 The 2020 NFL regular-season schedule was released in full on Thursday night. Barring any interference from the coronavirus crisis, it will proceed as a traditional slate of games aside from the fact that the international series in London and Mexico City has been scrapped.
"We will continue to work in a deliberate and thoughtful way to plan for the 2020 season," commissioner Roger Goodell penned in a memo to all 32 teams, referencing the pandemic. "And we will be prepared to address any contingencies as they arise."
If all goes as planned, it will be Tom Brady and the Tampa Bay Buccaneers paying a visit to Drew Brees and the New Orleans Saints in Week 1. As for the Thursday night opener once again featuring the defending Super Bowl champions, this year pits the Kansas City Chiefs against the visiting Houston Texas. The back-to-back Monday Night Football openers will see the Pittsburgh Steelers travel to the New York Giants before the Denver Broncos entertain the Tennessee Titans. Also in Week 1, No. 1 overall pick Joe Burrow should be in line to start when his Cincinnati Bengals host the Los Angeles Chargers.
The Thanksgiving lineup is as follows:
Houston Texans at Detroit Lions (12:30 p.m. EST)
Washington Redskins at Dallas Cowboys (3:25 p.m. EST)
Baltimore Ravens at Pittsburgh Steelers (8:20 p.m. EST)
Speaking of holidays, for the first time since 2009 a game will be played on Christmas (a Friday this year). The Saints are set for a yuletide visit to the Minnesota Vikings, which will mark the league's 11th Friday game since the 1970 AFL-NFL merger. Brees and company also have four primetime dates on their schedule. In other words, New Orleans is playing just 11 of its 16 contests on Sunday afternoons.
Yes, the schedule is out…and that means Week 1 odds are out, as well.
Week 1
Thursday, Sept. 10

Houston Texans +10.5 at Kansas City Chiefs (Over/Under 56.5)
Sunday, Sept. 13
Miami Dolphins (+6) at New England Patriots (Over/Under 43.5)
Cleveland Browns (+8) at Baltimore Ravens (Over/Under 48.5)
New York Jets (+5.5) at Buffalo Bills (Over/Under 40)
Las Vegas Raiders (+1) at Carolina Panthers (Over/Under 46)
Seattle Seahawks (-1.5) at Atlanta Falcons (Over/Under 48.5)
Philadelphia Eagles (-6) at Washington Redskins (Over/Under 44)
Chicago Bears (+1) at Detroit Lions (Over/Under 44)
Indianapolis Colts (-8) at Jacksonville Jaguars (Over/Under 46.5)
Los Angeles Chargers (-4) at Cincinnati Bengals (Over/Under 46.5)
Arizona Cardinals (+7.5) at San Francisco 49ers (Over/Under 44.5)
Tampa Bay Buccaneers (+4.5) at New Orleans Saints (Over/Under 49)
Dallas Cowboys (-2.5) at Los Angeles Rams (Over/Under 49.5)
Green Bay Packers (+3) at Minnesota Vikings (Over/Under 46.5)
Monday, Sept. 14
Pittsburgh Steelers (-3) at New York Giants (Over/Under 48)
Tennessee Titans (+2.5) at Denver Broncos (Over/Under 41.5)