2021 French Open preview, predictions, and best bets: Nadal to reign again
The 2021 French Open gets underway this weekend. Novak Djokovic, Rafael Nadal, and Roger Federer are all in the top half of the draw, which means at least one finalist won't be a member of the Big 3. On the women's side, another Grand Slam title appears to be completely up for grabs now that Serena Williams' dominance has seemingly come to an end.
Let's take a look at some of the best futures bets for the upcoming fortnight at Roland Garros.
Men's champion pick: Rafael Nadal (-125)
Nadal or the field? That is basically the question with the 13-time French Open champion going off at -125 odds to win. Until Nadal loses again at Roland Garros, I'm simply not betting against him. Sure the Spaniard has not been at his dominant best this spring, but he has endured worse pre-French Open clay-court swings in the past and still ended up triumphing in Paris (and with ease). Taking him down in a best-of-five situation on his primary stomping grounds is just a whole different beast compared to beating him in places like Monte-Carlo or Madrid. The Rome title—including a final win over Djokovic—was just the confidence boost he needed before Paris.
Women's champion pick: Aryna Sabalenka (+700)
What's not to like about Sabalenka's chances. She has been without question the best player on the WTA Tour dating back to last fall and her draw in Paris is a great one. The other three top eight seeds in the bottom half of the bracket are Naomi Osaka, Bianca Andreescu, and Serena. Osaka is at her worst—by far—on clay, Andreescu has been hurt (again), and Serena would have a much better shot at another slam at either Wimbledon or the U.S. Open. The door is open for Sabalenka, and it's time for her to finally walk through it at the Grand Slam level.
Men's value play: Alexander Zverev (+1100)
Zverev is where everyone wants to be—in the bottom half of the draw away from Djokovic and Nadal. The sixth-ranked German's leadup to the French Open included a title in Madrid, so he is playing with plenty of confidence. Once hopeless at Grand Slams, Zverev has become a perennial contender in recent seasons and he reached the final of the 2020 U.S. Open (lost to Dominic Thiem in a five-set thriller).
Women's value play: Serena Williams (+2500)
Nothing suggests that Serena is poised to equal Margaret Court's all-time Grand Slam singles title record at 24—not at Roland Garros, at least. That being said, you have basically never been able to get the GOAT at +2500 in any slam and you might not be able to ever again. With no woman other than Sabalenka in dominant form these days, there is no one Serena can't beat.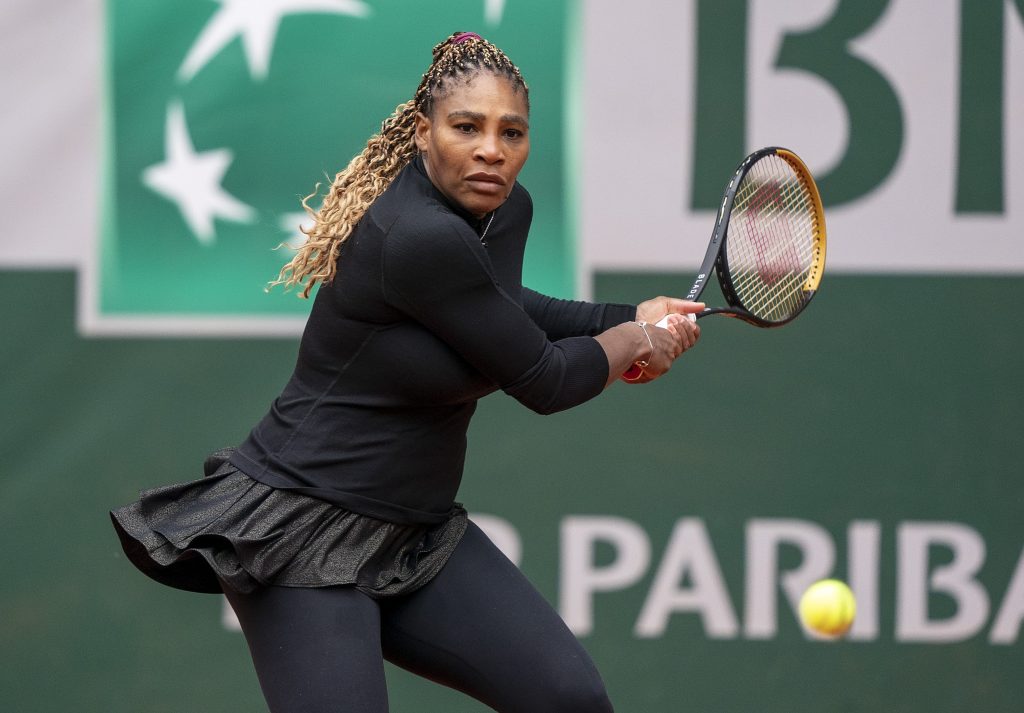 Men's longshot worth a look: Roberto Bautista Agut (+20000)
Bautista Agut has pretty much only lost to Andrey Rublev and Jannik Sinner this season. Okay, that's a slight exaggeration… But you get the point. Rublev and Sinner have been two of the best players on tour in 2021; it takes a heck of a lot to beat Bautista Agut right now. The Spaniard isn't too far behind on the list of best players this season, and he has enjoyed a whole host of Grand Slam success in the past. In the favorable bottom half of the bracket, RBA could make a real run. I have Bautista Agut in the semifinals, at which point he would obviously come with a lot better than +20000 odds.
Women's longshot worth a look: Elise Mertens (+4000)
Mertens is a two-time Grand Slam champion in doubles (with Sabalenka, it should be noted). Although success is not as extensive in singles, the Belgian did well to reach the 2018 Australian Open semifinals in addition to back-to-back quarterfinals at the U.S. Open in 2019 and 2020. She has reached at least the third round of the French Open in four consecutive appearances, so he is no slouch on clay. Mertens finds herself in a favorable eighth of the draw in which No. 4 seed Sofia Kenin is slumping.
Pickswise is the home of free tennis picks and predictions. Make sure to check out our daily tennis tips throughout the French Open.