2021 MLB playoffs preview & best bets: Braves can upset Brewers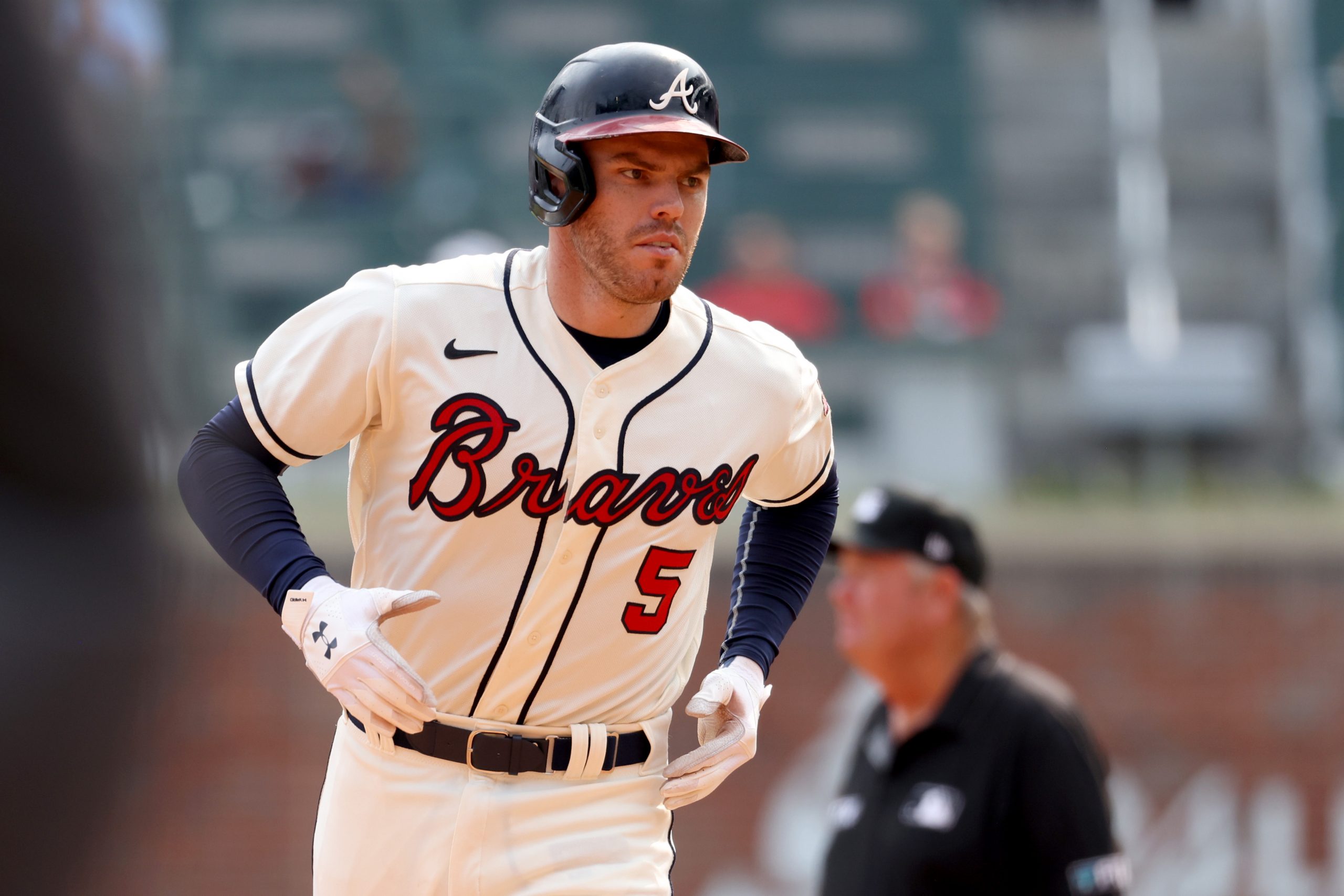 Well, we made it. The 2021 MLB regular season is officially in the books, and now it's time for the playoffs. It was an epic six-month grind with plenty of highs and lows along the way. But we're just getting started. Before we take a break from betting baseball, we have about a month of postseason action to look forward to. Here at Pickswise we've got a ton of great content coming for the MLB playoffs.
That means free picks on the side and total for every game, of course, and also same game parlays, mega parlays, regular parlays, and everything in between. Before the games get started let's take a look at the field, and a couple of best bets for the upcoming weeks. But first, be sure to check out our MLB picks tab for full game previews for every single matchup.
2021 MLB playoffs field
If you had said at the beginning of the year that the Dodgers would be in the Wild-Card Game, few would have believed you. Saying the Giants would win 107 games to seize the NL West would have got you laughed out of most establishments. But that just goes to show how fun and unpredictable baseball can be. Los Angeles easily had the best run differential in the entire league this year, yet their season could be ended in just one game if they fall in Wednesday's Wild-Card showdown against the Cardinals.
Max Scherzer will take the mound with the Dodgers' hopes of repeating as World Series champs resting on his shoulders. In the AL, we truly couldn't have asked for a more exciting Wild-Card matchup. Yankees vs Red Sox in a winner-take-all elimination game? The league office had to be happy about that one.
Want to hear a crazy number that shows just how highly regarded this Dodgers team is? Despite playing in the Wild-Card game, they are still the favorites to win the World Series. DraftKings has them at +390, with the Astros right behind at +450. DK has the rest of the field as White Sox +700, Giants +700, Rays +750, Brewers +750, Yankees +1100, Braves +1100, Red Sox +1600, and Cardinals +2200.
We only have two series that are set in stone. Houston will play Chicago in the ALDS, while the Braves will play the Brewers in the NLDS. The other divisional-round matchups will depend on the Wild-Card games. Now let's get to the fun part, a couple of best bets:
Braves to beat Brewers in NLDS (+125)
My first best bet for the MLB playoffs is Atlanta to take down Milwaukee in the first round. Everyone slept on the Braves this year, and understandably so as they got off to a very slow start. But we shouldn't forget that this is a team that was a game away from making the World Series last year. They had a hangover after blowing the NLCS to the Dodgers, and they dealt with a lot of adversity, including the injury to star outfielder Ronald Acuna Jr.
But they really turned it on down the stretch, playing their best baseball when it mattered most to fend off the Phillies for the NL East crown. With guys like Austin Riley and reigning NL MVP Freddie Freeman, this lineup still has plenty of star power even without Acuna.
On the flip side, I've been skeptical of this Brewers team. Milwaukee might have a better record this season, but the Braves have the better run differential and the Brewers' RD is the worst of any division winner. I just don't see the Brewers making a deep playoff run with an offense that ranked 20th in OPS this year. They got a lot of career years from veteran pitchers that always felt a bit fluke-ish. I suspect we'll see some regression in the playoffs.
DANSBY SWANSON 💣

Braves (+185) have scored three unanswered⚾️pic.twitter.com/9DlS07O8a8

— Pickswise (@Pickswise) September 2, 2021
Astros -1.5 in Game 1 of ALDS vs White Sox (+120)
I like the Braves in their series, and for my second MLB playoffs best bet I'm going with the Astros in just their first game. Houston went on a revenge tour this season, getting payback against everyone who said their accomplishments were fraudulent due to their cheating scandal. The Astros showed once and for all that sign-stealing aside, they can still play at an elite level.
Houston has a huge chip on their shoulder, so I expect this club to come out firing in Game 1. The Astros had arguably the best offense in baseball all season, so I always feel a bit better about backing them on the run line. They scored at least 6 runs in all 3 of their final regular-season games against the A's, so they have momentum.
They will start Lance McCullers Jr., who had a great year overall and dominated the White Sox. In 2 starts against Chicago in 2021, McCullers allowed only 4 hits across 13.0 innings.