2022 MLB NL West Division breakdown: Odds, predictions and best bets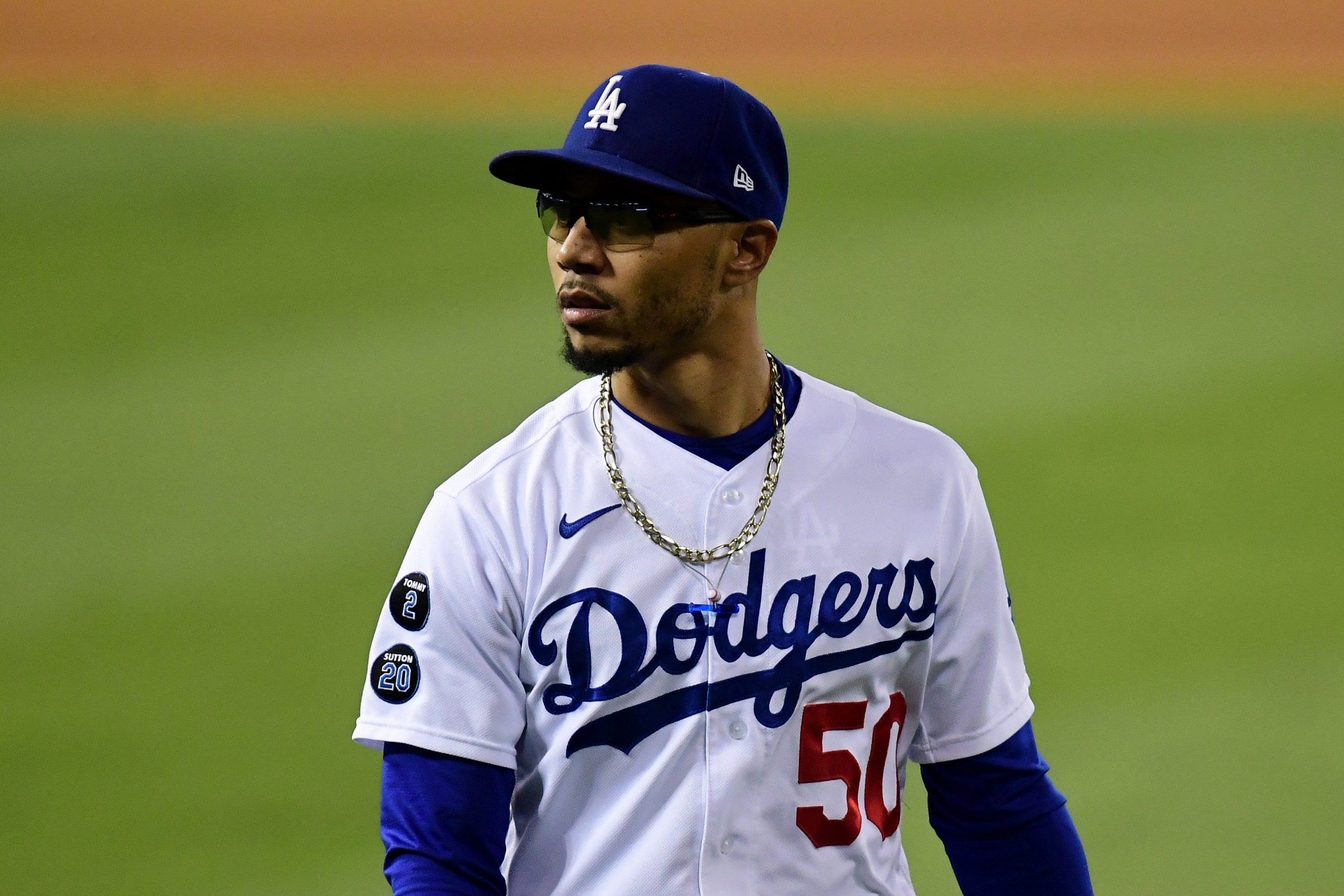 Can you feel it in the air? The lockout is in the rearview mirror and Opening Day is right around the corner. That's right, the 2022 MLB season is upon us. Here at Pickswise we've got a ton of content coming to get you primed, so make sure to keep an eye on our MLB news tab. We're breaking down each MLB division one by one, and today we'll be talking about the NL West.
The NL West boasts the clear World Series favorite in the Los Angeles Dodgers, so it's going to be a tough division. It should be a lot of fun, now let's break it all down and make some wagers:
Los Angeles Dodgers
The Dodgers have been one of the World Series favorites every year for a while now, but this year in particular oddsmakers are especially bullish. Los Angeles is +450 to win the World Series at FanDuel, and no other team is lower than +850. They've assembled a super-team yet again. Although they lost Corey Seager, they made an equally big addition by signing Freddie Freeman. They also just traded for Craig Kimbrel, adding to an already incredibly deep pitching staff. This team won 106 games last season, and it's hard to see how they'll get much worse. If anything their +269 run differential from last year shows they could've won even more games than they did. I've got only one choice here.
Best bet: Over 98.5 wins (-110)
San Francisco Giants
The Giants were the biggest surprise in all of baseball last year. Picked by exactly nobody to win the division, San Francisco came out of nowhere to shock everybody and finish with 107 wins while taking home the NL West crown. It's not too often that a team will win a division and then be a +550 underdog to win it the next year. That just shows how unexpected their 2021 campaign was. A lot of people have been quick to write it off as a fluke, and unfortunately that's the direction I've got to lean as well. They flat-out overachieved, and their run differential was a whopping 59 runs worse than the Dodgers' even though they finished a game up in the standings. Kris Bryant walked in the offseason, and I'm expecting some regression from the pitching staff. Getting them at better than even money to miss the playoffs has value.
Best bet: To miss playoffs (+104)
San Diego Padres
While the Giants were one of the most pleasant surprises in the league, the Padres were one of the biggest disappointments. Expectations were sky-high in San Diego, and then the Padres completely collapsed down the stretch and missed the playoffs. Last season ended in disaster, but there are plenty of reasons to be optimistic this time around. For starters there rotation will get a huge boost from the return of ace Mike Clevinger, who missed all of last season due to Tommy John surgery. With Clevinger, Yu Darvish, Joe Musgrove, Blake Snell and others, they're going to have a heck of a staff. This Padres team has bounce back written all over it, and they should be able to leapfrog San Francisco.
Best bet: Over 88.5 wins (-110)
Colorado Rockies
The NL West has three teams all favored to make the playoffs, and then two teams expected to be a couple of the worst in MLB. Everyone is expecting Colorado to be terrible, but I'm not quite as pessimistic. They were pretty competent overall, and were really good at Coors Field. If they can go 48-33 at home again, they'll cash their over on the win total with ease. I'm just not sure why oddsmakers are expecting them to win dramatically fewer games than last year. Losing Trevor Story hurts for sure, but they added another star in Kris Bryant. C.J. Cron is coming off a great year, and Charlie Blackmon is still capable of putting up numbers. Antonio Senzatela, German Marquez, Kyle Freeland and Austin Gomber are all solid enough rotation pieces.
Best bet: Over 68.5 wins (-116)
Arizona Diamondbacks
The Diamondbacks were the sorriest team in all of baseball last year, winning just 52 games. They did virtually nothing to bolster their rotation. A rotation which was really really bad last year. The D-Backs had eight guys start at least seven games last year. Not a single one of those eight guys had an ERA below 4.25. Madison Bumgarner isn't going to magically get back to his prime self this season, and I don't see much to be excited about on offense either. There's Ketel Marte and not a whole lot else. Eduardo Escobar was their next-best hitter after Marte last year, and he's on the Mets now. They're in the middle of a full-blown rebuild, and I just don't think they're going to win 15 more games than they did last year.
Best bet: Under 66.5 wins (-110)
National League West prediction
It's boring I know, but I can't make a real case for anybody but the Dodgers here. The talent they've assembled is truly ridiculous, and they should roll through the regular season like a juggernaut. San Francisco overachieved last season, and San Diego being without Fernando Tatis for the early going certainly isn't going to help them catch up to Los Angeles. The Rockies and Diamondbacks will be little more than after-thoughts.
I'm not exactly running to the window to bet it at this price, but I do lean toward the Dodgers at -240, which you can get at FanDuel Sportsbook. San Diego is +380, San Francisco is +550, Colorado is 100/1 and Arizona is 150/1.
Read our 2022 MLB season preview, which includes a +4000 World Series longshot!
Pickswise is the home of free sports picks, news and best bets. Check out our expert NFL Picks, NBA Picks, MLB Picks and NHL Picks for the latest game picks.