2022 NBA Draft best bets: We have three plus-money picks for Thursday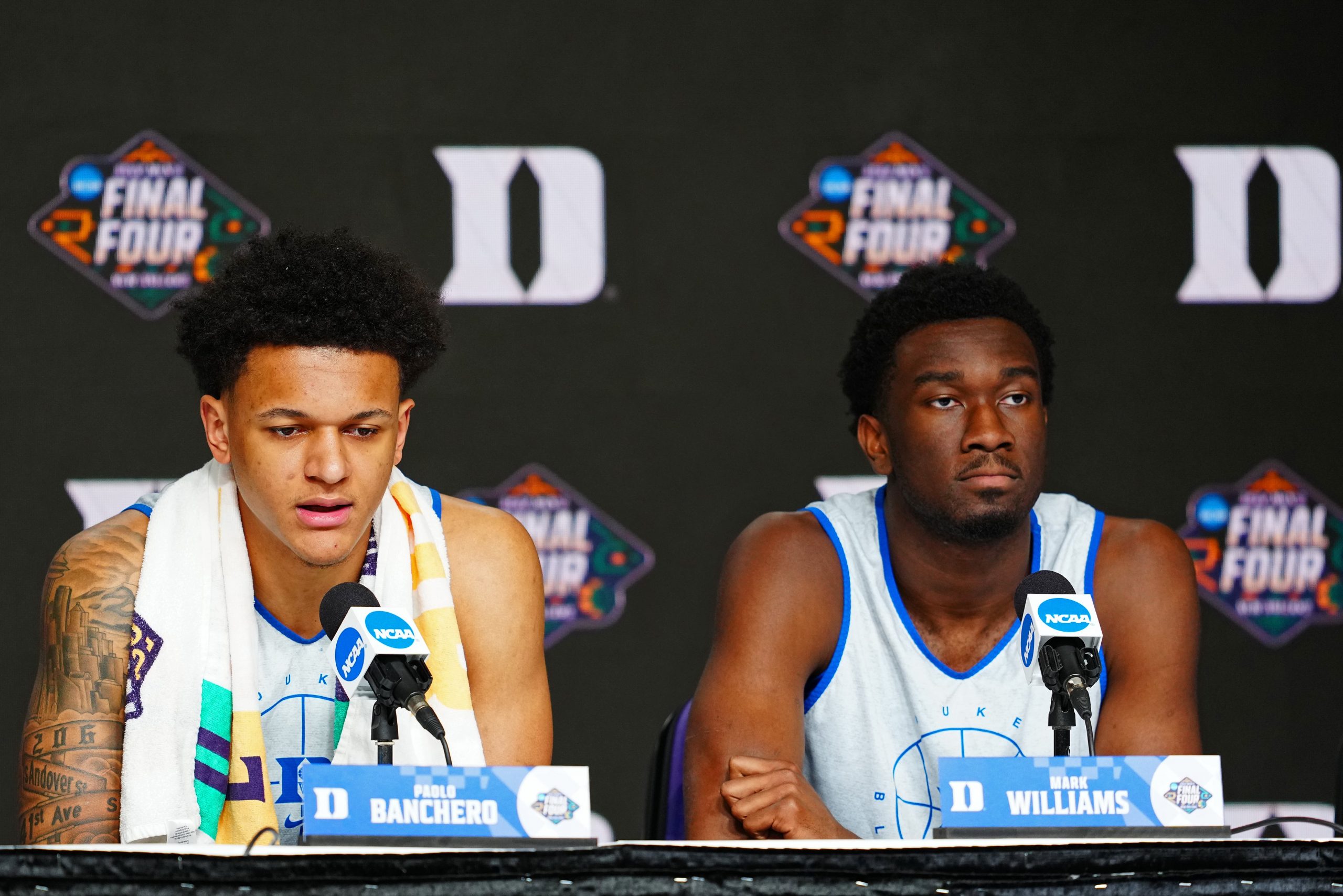 No time is being wasted as we dive into the NBA offseason. The Golden State Warriors just won their fourth title in the span of eight years and exactly one week later the draft will take place on Thursday night.
It should be an entertaining one from start to finish, too. More often than not there is a clear-cut No. 1 overall pick, but this time around three guys are very much in the mix. Jabari Smith Jr. is a -155 favorite to be selected in the top spot by the Orlando Magic, while Paolo Banchero (+210) and Chet Holmgren (+230) are not too far behind. And, as always, there could be all kinds of trades being made both on draft night and even in the days leading up to the festivities.
Let's check out some potential best bets to be made on the NBA Draft.
Also be sure to check out our 2022 NBA mock draft
Odds provided by DraftKings Sportsbook
Ousmane Dieng to be drafted in the top 10 (+190)
If you are making a selection at the very top of the draft, you want someone who is as close to a slam dunk as possible. You can't afford a bust at No. 1 or No. 2 overall, for example. Obviously you want someone with a super high ceiling at that point, but you also want someone with a low floor. Once the draft gets outside the top five or so, however, reaches can – and will – be made. Teams are more than happy to go with guys who had massive potential but may be projects. They won't necessarily be major contributors right away; perhaps not ever. But they have a ton of upside, such that they can't be passed up. Dieng is one of those guys. The 19-year-old Frenchman, who most recently played in the New Zealand pro league, is 6'10'' and has displayed impressive offensive skills in addition to what are obvious defensive capabilities. The San Antonio Spurs, who own the No. 9 pick, have been known to go with talented youngsters who may not be ready to make immediate contributions. They also have three first-round picks, which could allow them to do some dice-rolling.
Mark Williams draft position under 13.5 (+125)
Unlike Dieng, Williams is a name that most basketball fans know. He played two seasons of college ball at Duke and was especially productive as a sophomore. The 7-footer averaged 11.2 points, 7.4 rebounds and 2.8 blocks per game. Williams did not do much in his team's Final Four loss to North Carolina (mainly because of foul trouble), but he otherwise helped himself a ton in terms of draft stock earlier in the NCAA Tournament. Also, NBA teams should be even more focused on the defensive end of the court given how the Warriors, Boston Celtics and Miami Heat performed in the playoffs. Both the New York Knicks and Charlotte Hornets are in need of a pure center, so those are potential destinations for Williams in the top 13.
EJ Liddell to be drafted before Nikola Jovic (+100)
Liddell was a force on both ends of the floor at Ohio State. He improved as a shooter to the tune of a 37.5 percentage from three-point range as a junior while also averaging 2.6 blocks per contest. It wouldn't be much of a surprise if Liddell goes in the top 20. As for Jovic, make sure you don't confuse him with Nikola Jokic — even though their names are just one letter off — at this point. The 19-year-old could turn out to be an all-star, but he is most definitely a project. The Serbian can be expected to be selected late in the first round, but that is where NBA teams are generally looking for win-now kind of guys. Jovic could slip, so getting Liddell as a slight underdog in this matchup is a steal.
Wendell Moore Jr. to be drafted in the first round (-170)
Following a slew of plus-money picks, we are going with a safer play in Moore's case. The former Duke standout played years of college basketball and the better NBA teams picking at the back of the first round that are in the business of winning now will always take a hard look at guys who have experience and can contributed right away at the next level. Moore ticks those boxes. In all three of his seasons with the Blue Devils the 20-year-old was a significant piece for head coach Mike Krzyzewski. In 2021-22 he averaged 13.4 points, 5.3 rebounds, 4.4 assists and 1.4 steals per game. Do-it-all wing players are coveted in the association, so look for Moore to be drafted in the first round.
Pickswise is the home of free NBA picks and predictions. Make sure to check out our coverage throughout the offseason in advance of 2022-23.