Best MLB player prop bets today 6/21: James Kaprielian continues to struggle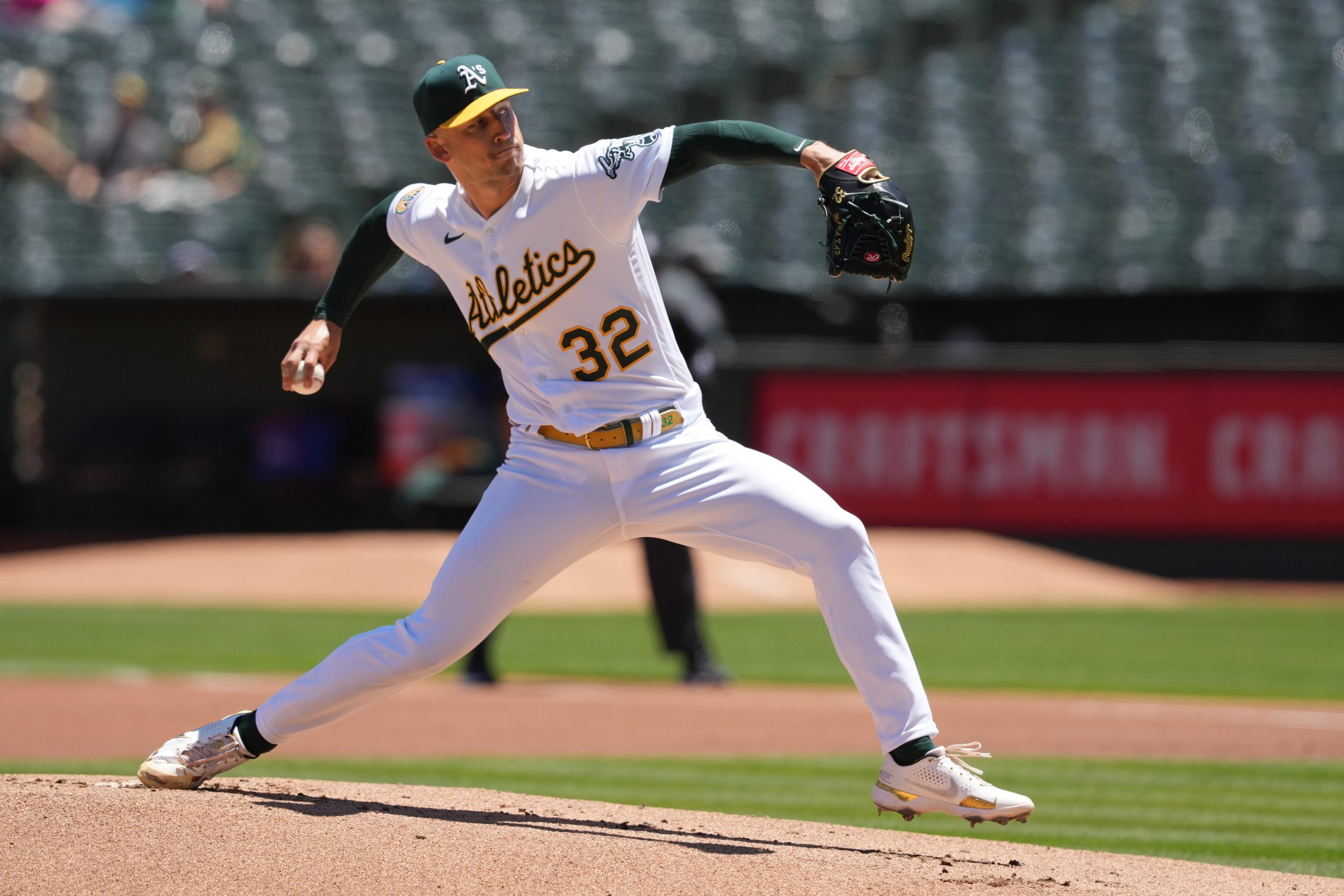 Pickswise was nice enough to give me the opportunity to write my plays up for you all. For those of you who don't know me, they refer to me as JutPicks on Twitter. I post all my plays with brief writeups every day. Now I get to write even more with no character limit!
I pride myself on being as transparent as they come. My MLB record from last season and this season is listed in my bio. On the year, I've recorded 89 wins and 73 losses for a gain of +8.7 units. Without further ado, let's dive into my favorite plays for Tuesday.
Tony Gonsolin (LAD) under 2.5 earned runs (-129)
Line available at Caesers Sportsbook at time of publishing.
To get this at -129 on Caesers is a gift. On DraftKings and BetMGM, this is at -140 or worse. Gonselin has been the most surprising pitcher this season by far. He's 8-0 with an ERA of 1.42. He has yet to allow more than 3 earned runs in any of his 12 starts this season. An underrated factor into this play is the fact that Gonsolin rarely gets pushed more than 6 innings. He's under 7 innings pitched in every start which is interesting with how well he's pitching and his low pitch count.
His opponent tonight will be the Cincinnati Reds. The Reds have been no slouch like they were early in the season. They've ramped up their batting average to .256 against right-handed pitching this month. On the other side, they haven't played against elite pitching. Zac Gallen is one of the few aces to face off against the Reds this month and he allowed 2 runs through 7 innings.
Dodgers manger Dave Roberts is one of the best in the majors in knowing when to pull his starters. There's no reason to push Gonselin more than his usual 6 innings with a rested bullpen.
Be sure to check out our full game preview for Los Angeles Dodgers vs Cincinnati Reds

Jose Urquidy (HOU) 5+ hits allowed/Mets team total over 2.5 runs (-130)
Line available at DraftKings Sportsbook at time of publishing.
We have a DraftKings special with the New York Mets taking on the Houston Astros tonight. This is one of the most unusual props I've played all season but it warrants a full unit for me. Let's break this into 2 parts starting with our player prop.
Jose Urquidy is in the back of the Astros rotation for good reason. He has an ERA of 5, hitters from both sides of the plate are hitting over .300, and he's tied for the 5th-most hits allowed by qualifying pitchers this season. I'm buying this hits allowed prop down due to the sole fact that I believe the Mets can get to Urquidy early which can cause him to be pulled from the game. Urquidy had allowed at least 5 hits in 10 of 12 starts and all of his starts at home.
Now it's time to elaborate on the Mets team total part of the bet. The Mets are crushing right-handed pitching recently. They're hitting a league-high .274 in the last 30 days and slugging at a top-10 rate. New York has played against the game's most elite pitching this month and Sandy Alcantara, Corbin Burnes and Yu Darvish combined to allow only 4 runs. Urquidy is nowhere close to the level of those CY Young candidates. I'm putting full trust into this Mets offense getting to Urquidy tonight.
Be sure to check out our full game preview for New York Mets vs Houston Astros
James Kaprielian (OAK) over 4.5 hits allowed (-134)
Line available at FanDuel Sportsbook at time of publishing.
My love for the Seattle Mariners offense continues. I've backed them plenty of times this season against right-handed pitching and that's going to continue tonight. The Mariners will travel to Oakland to take on the Athletics and their struggling right-hander James Kaprielian. Let's dive into this hits allowed market.
Kaprielian has been a hot mess as of late. He's been hit around a ton in his last 5 starts, allowing 30 hits through 24 innings. This includes allowing a season-high 7 hits against the Mariners. The top of the order is back at full strength with JP Crawford leading things off. He's registered 10 at-bats versus Kaprielian and has 3 hits off him. The rest of the order also has had limited success against the 28-year old.
Seeing Kaprielian for a second time in less than 2 months is a huge part of this bet. Seattle torched Justin Verlander, Jose Urquidy and Michael Wacha the second time they saw the right-handers. I expect a similar performance from this young and hungry offense.
Check out our full game preview for Mariners vs Athletics
Pickswise is the home of free MLB Picks. Check out the latest MLB Prop Bets and MLB Parlays as well as our MLB Best Bets from the experts.