Best MLB player prop for Saturday's slate: Riley knocks Astros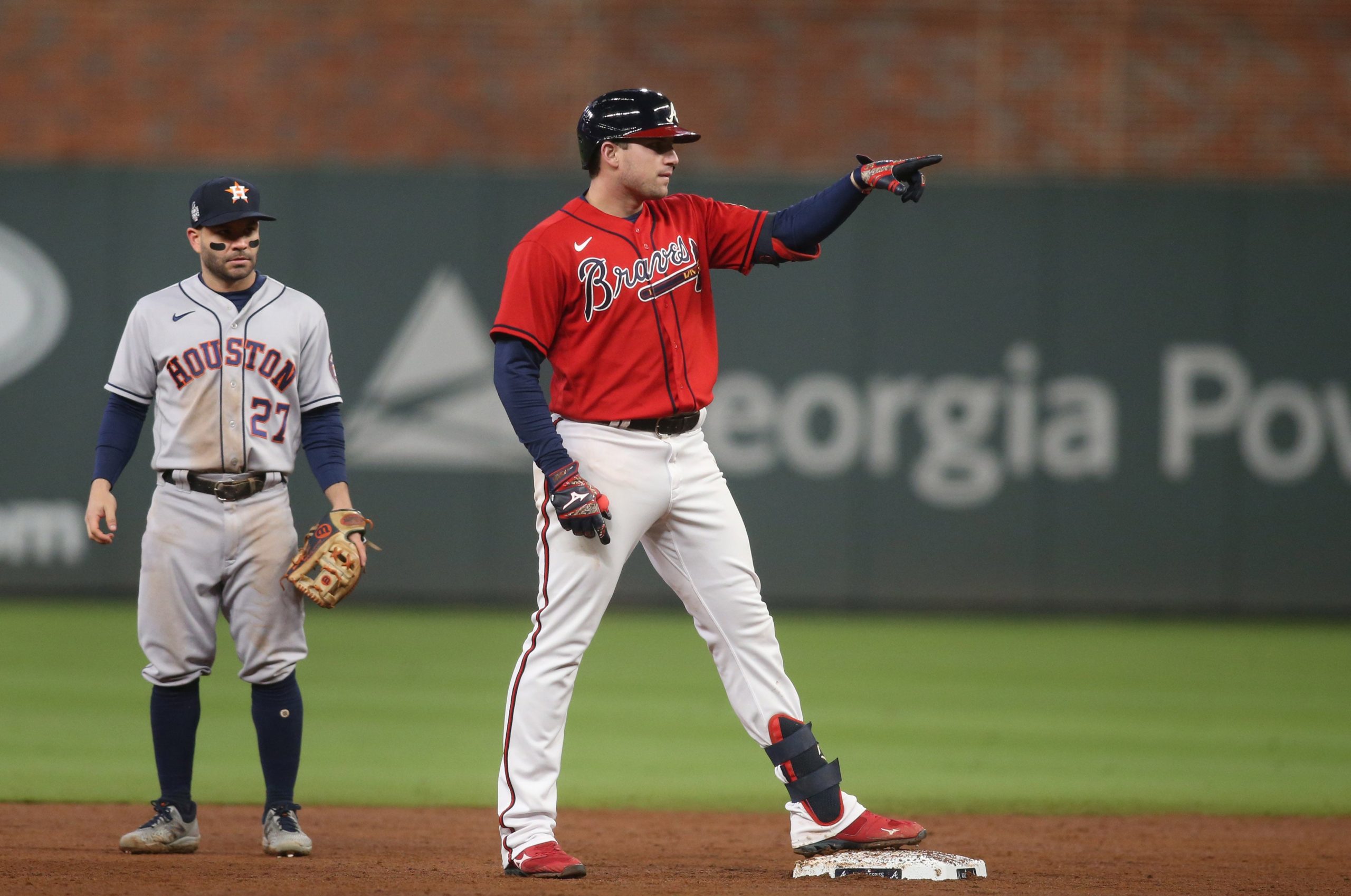 There are rules in gambling just like life. It is what it is. One rule in gambling is that you need a plus moneyline MLB player prop for the World Series. You just do. It makes the game 100% better. It looks like we're not getting any pitcher props, so we'll have to go with bats. That's fine with me. There's nothing like a good challenge. The thing with this one is, I'm not sure it's that much of a challenge. It seems easy.
If you're on Twitter, you need to follow me right now. That's the best advice I can give you and probably the smartest thing you will do all day. Once lineups are announced for some of this game, there is a chance for opportunity to knock. You should be there to answer it.
Austin Riley over 0.5 RBI (+130)
Line available at DraftKings at time of publishing.
DraftKings is the spot for this MLB player prop as it's +130 over there. You could roll with FanDuel at 0.5 +125 but it's clearly not as good. Math. I'm sure we'll see something from BetMGM at some point. They're probably waiting for the starting pitchers to be announced. I don't care who's pitching because we're backing Austin Riley.
Austin Riley is an absolute animal. He was likely born that way. I can't even imagine what he must have been like in little league. We don't have to wonder what he's like in the pros though because in he has been on television every night just getting hits. He literally has a hit in every game of this World Series and an RBI in 2 of the 3. Hot bats are what we're looking for and we've found one.
RBI bets are about the hitter but also where he's batting (cleanup) and who's in front of him. Ozzie Albies is directly in front of Riley and he's hit in 11 of his last 12 games. In 3 of those games he had 2 hits. In front of Albies is the great Freddie Freeman. Hitter of everything. We're set up pretty nice here and we just need 1 RBI. Let's not overthink it.
This feels easy and it's my favorite MLB player prop of the night.
Be sure to check out our full game preview for Houston Astros vs Atlanta Braves
Pickswise is the home of free MLB picks and predictions. Make sure to also check out our MLB parlays and MLB prop bets tabs for more expert picks.