Best MLB player prop for Thursday's Braves vs Dodgers game: Turner whiffs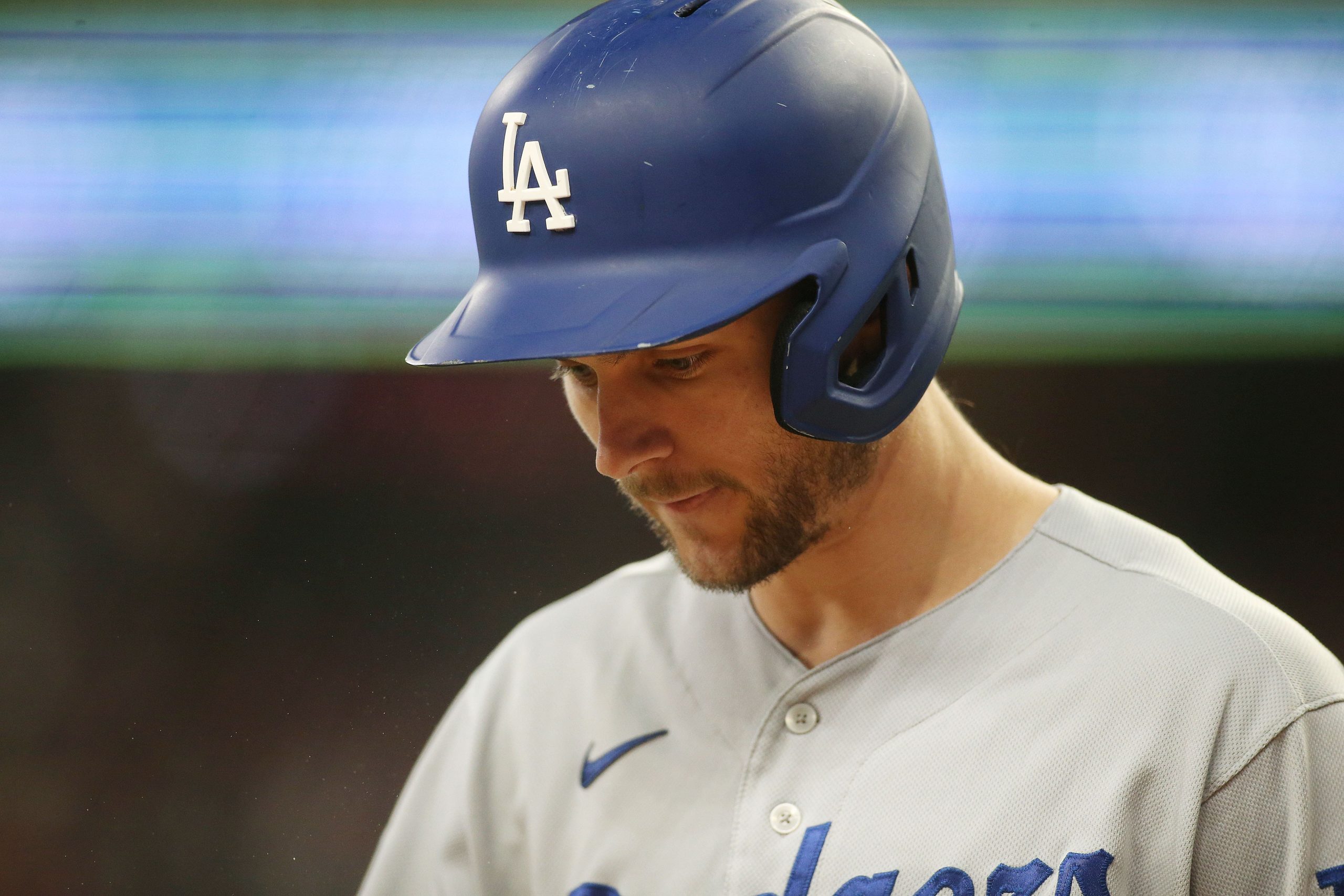 It's not often that you read a writeup that starts with an apology but I feel like we need one here. This MLB player prop is a hater prop. We're singling out 1 guy to whiff and I feel like that is kind of mean. So, Trea Turner, I'm sorry and I think I can speak for all of us when I say "we're sorry". I wanted to go pitcher strikeout prop but BetMGM was the only to post and to be honest, Fried's 4.5 is pretty scary to me. I saw the number on Trea Turner and felt a lot better about it so here we go. But my bad Trea, nothing personal.
If you're on Twitter, you need to follow me right now. That's the best advice I can give you and probably the smartest thing you will do all day. Once lineups are announced for this game, there is a chance for opportunity to knock. You should be there to answer it.
Trea Turner over 0.5 strikeouts (-110)
Line available at DraftKings at time of publishing.
This MLB player prop can only be played at DraftKings since they are the only book I know of that posts this market. It's crazy because BetMGM legit has every market under the sun but not individual player strikeouts. I kind of respect them for that too.
Here's the thing, I like Turner as a player but at -110 for a strikeout, he is a play here. Turner has struck out at least once in 8 of his last 9 games. He had a hat trick in Game 2 of this series so he can whiff more than once on a good day. (Or bad depending on who you're rooting for.) The best part is, he is highly unlikely to be taken out of the game for strategic purposes so he should get at least 4 at-bats tonight.
He's going to face a Braves staff that has whiffed him 6 times in 4 games so far. Max Fried sat him down in his first at-bat of the series so there's that too. At -110, obviously this isn't a plus-money move but as far as MLB player props are concerned, it is very reasonably priced.
This is my favorite MLB player prop of the day.
Be sure to check out our full game preview for Atlanta Braves vs Los Angeles Dodgers
Pickswise is the home of free MLB picks and predictions. Make sure to also check out our MLB parlays and MLB prop bets tabs for more expert picks.