Best NBA All-Star Dunk Contest picks: Green soars to the top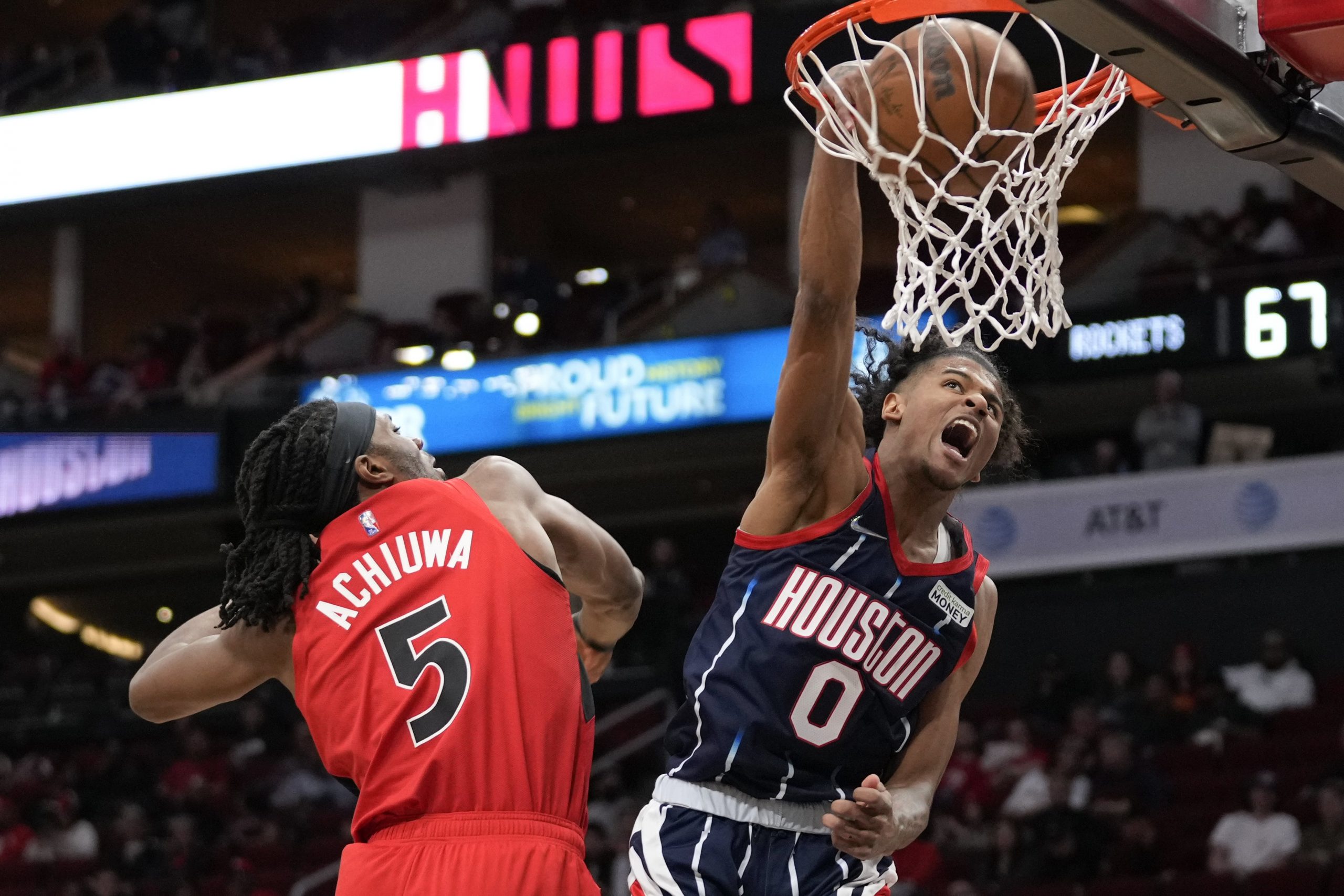 The all-star weekend would not be complete without the AT&T Slam Dunk contest. This year the contest returns to a familiar format, with 4 players competing over 2 rounds. Each player will get 2 dunks in the first round. The top 2 dunkers with the highest combined score will advance to the final round where they will get 2 more dunks each. The judges will score this round too with the player that has the highest combined score after this round being crowned champions. Now let's take a look at the contestants.
Obi Toppin (Knicks) +175
The favorite in this year's contest is also the only player to have participated before, finishing as runner-up last year. This time around he will face much tougher competition however and could struggle to make it to the final round again. Obi Toppin is the tallest player in the contest, which can work against him. His movements can also be a little stiff for my liking which can take away from the impressiveness of his dunks. Toppin also has a very calm demeanor and if you look at his reaction to his dunks last year, he's done very little to help pump up the crowd. If the building is popping, it can certainly influence the judges. Potentially missing out on those points could prove costly for the favorite.
Jalen Green (Rockets) +188
Rookie Jalen Green has the tools needed to bring the house down in this one. The Houston Rockets guard is the perfect size for a dunker, measuring in at 6'4" tall. His slight frame also allows him to almost glide through the air which should lead to a great spectacle. He also has a certain swagger about him that will likely bring the best out of the crowd. Green has mentioned that he has been re-watching previous dunk contests and was able to connect on Aaron Gordon's infamous under both legs dunk in practice. With those kinds of hops, he will have a great chance of winning here.
 Cole Anthony (Magic) +333
The shortest player in this year's contest stands at 6'3" tall, but he is also the one with perhaps the biggest personality. You can just look at his off the backboard dunk in this year's Rising Stars game to see what kind of energy he will bring to the floor. Cole Anthony is undoubtedly a terrific athlete, and he tends to finish with authority, which should help him earn a few extra points. He has hinted that he could get his dad Greg Anthony involved, with the former NBA player likely helping to build the hype. Do not be surprised to see Anthony advance past the first round.
Juan Toscano-Anderson (Warriors) +450
This year's underdog has great value as a dark horse pick. Juan Toscano-Anderson has probably put more players on a poster this season than any other contestant. His 6'6" frame is not big enough to take away impressiveness from his dunks, while his ability to finish with power should get the crown on his side. He did however only measure a 33-inch vertical in the 2019 G-League Elite camp and should be a step below the others tonight in raw athleticism. I can certainly see him scoring a 50 tonight, but that lack of athleticism compared to the others might make it tough for him to consistently pull off those scores on the night.
Dunk Contest Final Prediction
For me Jalen Green has the complete package of athleticism, personality, and size. It is great to know that he has studied past contests so he should be very familiar with what is required of him here. I think he should have at least a couple of 50-rated dunks in his bag here. I am expecting him to end Saturday night as the winner.
Pickswise is the home of free NBA picks and predictions. Make sure to also check out our NBA parlays and NBA prop bets tabs for more expert picks.