Adam Ronis' best NBA futures bets for the 2021-22 season: check out this 25/1 longshot!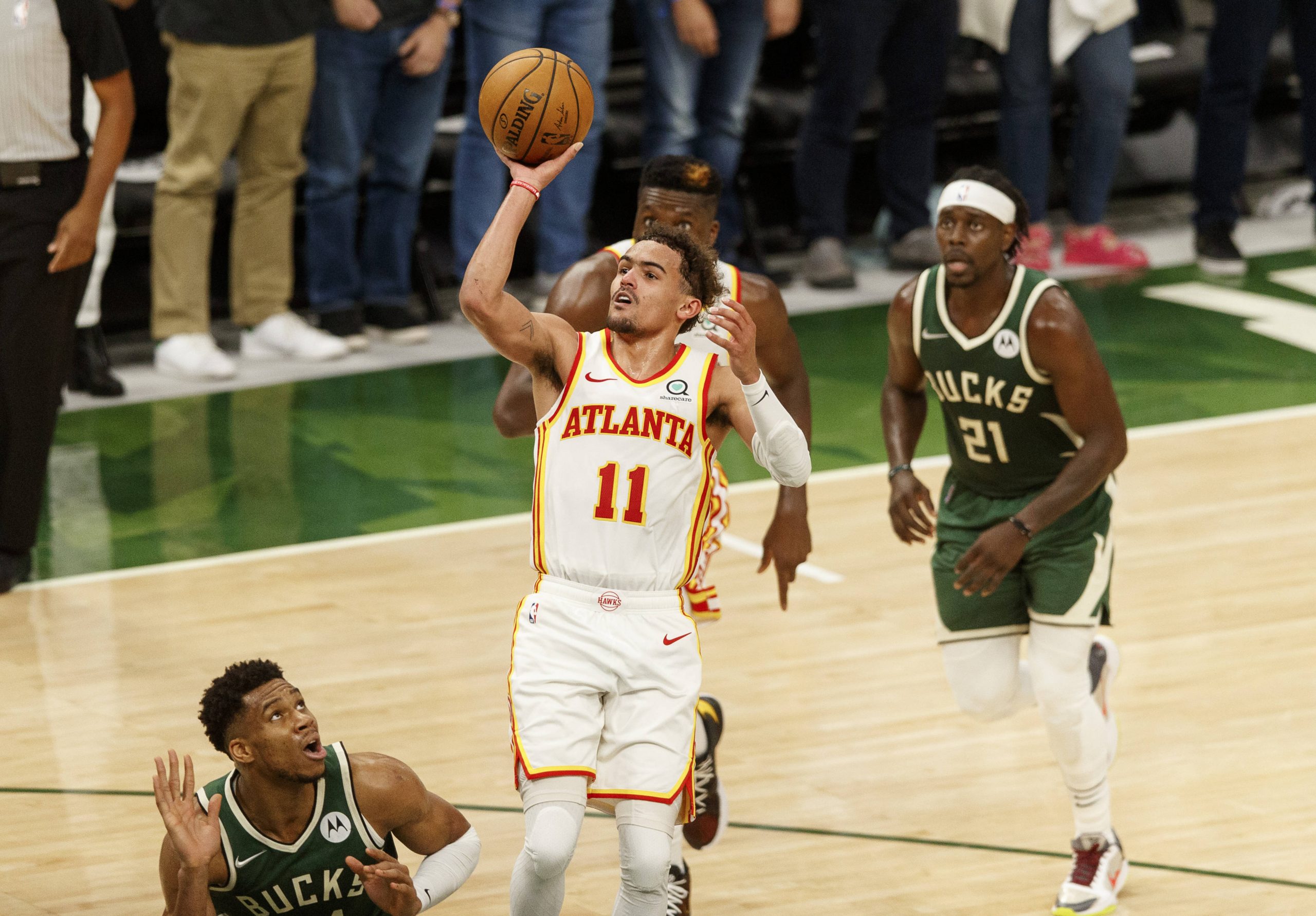 Hey there, my name is Adam Ronis. The NBA season kicks off Tuesday October 19 and I'll be contributing to the NBA betting coverage here at Pickswise. I have been in the Fantasy Sports industry for more than a decade and have been providing betting picks over at Fantasy Alarm for the last two seasons. The NBA is a lot of fun and I'll be here to guide you with winning picks. I gave out nine win totals last season and went 7-2. Here are the ones I like the most for this 2021-22 campaign, along with a long shot to win the NBA championship.
Atlanta Hawks Over 47.5 Wins
The Hawks are an excellent young and deep team. Most of the team returns after a successful playoff run to the Eastern Conference finals. Once Nate McMillan took over as coach, the defense improved. The Hawks went 27-11 under McMillan and continued the success into the postseason. The Hawks also lost a lot of games to injuries and still were on pace for 46 wins last season. They have a superstar in Trae Young, John Collins who stepped up in the playoffs and Clint Capela, Bogdan Bogdanovic, Danilo Gallinari, and De'Andre Hunter who are all good complementary pieces. The addition of Delon Wright was a great move. The division isn't strong and has one of the worst teams in the NBA with the Magic.
Charlotte Hornets Over 38.5 Wins
LaMelo Ball is one of the rising stars and has looked great in the preseason. He missed 21 games due to injury and came off the bench to start the season. Gordon Hayward missed 28 games and the Hornets were 9-19 without him. The Hornets added Mason Plumlee and Kelly Oubre to go along with Terry Rozier, Miles Bridges and P.J. Washington. They are a fast, athletic team that saw the biggest jump in pace last season. They won 33 games in a 72-game season last year, a pace of almost 38 wins.
Houston Rockets Under 27.5 Wins
This is going to be a bad team. They have some young, talented players and will be fun to watch, but the wins will be few and far between. The Rockets have little experience on the roster and will be relying on Christian Wood, Kevin Porter, Jaleen Green and Alperen Sengun. This is a rebuilding team and they will look to cut salary, including trading John Wall and likely Eric Gordon.
Los Angeles Lakers Under 52.2 Wins
There's a lot that can go wrong with this team. They are already dealing with injuries to Trevor Ariza and Talen Horton-Tucker. Russell Westbrook isn't a good fit for this team. LeBron James and Anthony Davis are two of the best players in the NBA, but health is a concern for both. The conference is deep and this is an older team.
New York Knicks Over 41.5 Wins
This is a surprising number. It's easy to say the Knicks will regress after overachieving last season, but the total isn't as high as expected. The Knicks relied heavily on Julius Randle and Derrick Rose last season and the addition of Kemba Walker and Evan Fournier help ease the dependence on them. Tom Thibodeau tends to get the most out of talent and gets the team to play hard every night. Not many teams in the NBA give the maximum effort the Knicks gave last season. There's room for improvement from RJ Barrett and Immanuel Quickley. The second unit has depth and even if Randle had a career year, the Knicks can still top this total.
New Orleans Pelicans Under 39.5 Wins
Zion Williamson has been out after having offseason foot surgery and he was supposed to be back by now and Brandon Ingram is dealing with an injured knee. Reports are Williamson and general manager David Griffin don't get along. Williamson's injuries are a concern. He had injuries in his rookie season and missed 11 games last season, had knee soreness and is coming off surgery. This is a bad roster and the Pelicans lack depth with first-year coach Willie Green. They will be one of the worst defensive teams in the NBA.
Utah Jazz Over 51.5 Wins
The Jazz are an excellent team that is built for the regular season and the best record last season. They will win a lot of games and return the majority of the team. Donovan Mitchell and Mike Conley missed time due to injuries last season and the Jazz still had a dominant regular season. The Jazz won 52 games in a 72-game season and with the addition of 10 games, the number is worse? It doesn't make sense. The Jazz lost Derrick Favors and added Hassan Whiteside, Rudy Gay and Eric Paschall. Rudy Gobert anchors a strong defense and the Jazz can win in a multitude of ways.
Longshot to win NBA championship
Denver Nuggets (+2500 on FanDuel Sportsbook)
Denver has been a good team for the last few seasons. They won't have point guard Jamal Murray back until February, but they have the MVP Nikola Jokic, who makes his teammates better. Michael Porter Jr. stepped up last season and Aaron Gordon gets a full off-season after being traded from Orlando last season. Will Barton enters the season healthy after missing a lot of time last season. The continuity is there as the Nuggets also bring back Monte Morris, Austin Rivers and JaMychal Green and they added Jeff Green. Denver has had success in the postseason the last few seasons, including reaching the Western Conference finals in 2020. Denver looked liked one of the teams to beat in the Western Conference last season before Murray got injured. There aren't any dominant teams in the Western Conference and the Nuggets will gets stronger as the season goes on with the return of Murray.