Best NFL player props for Week 9: Cook to cook Eagles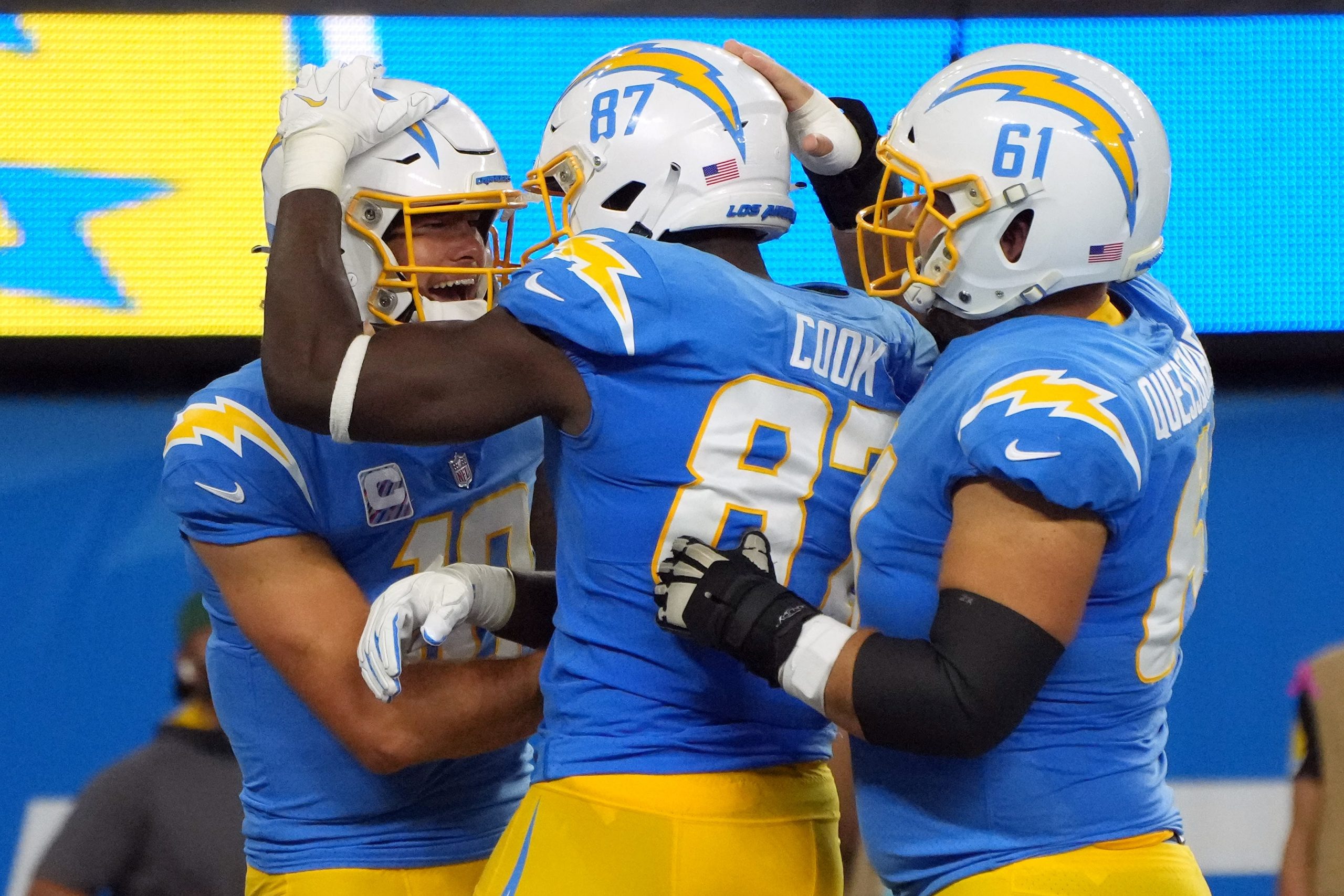 Sometimes you just see a NFL player prop and you just have to have it. Like from the moment you lay eyes on it, you just know it was made for you. That's how I feel about this one for Sunday. I will warn you though, this bet is very sophisticated. Probably the most sophisticated bet you've ever placed. Rest assured, it's fine. Just treat it as you would any other bet you're making this weekend.
On top of this article, you should definitely check out our NFL expert picks. It's just a smart thing to do. Also, bets can be added to the card, so why not follow me on Twitter so you don't miss them. It makes perfect sense.
NFL Player Prop – Jared Cook over 27.5 receiving yards (-115)
Line available at DraftKings at time of publishing.
DraftKings rules this market at the moment because none of the other ones I frequent have numbers up yet. BetMGM is a good bet to come next, so don't worry about them. FanDuel is always a wild card as to when they will post numbers but the trade off is they can come in lower on these. It's all deadly.
This guy can be very upsetting at times but he's grown on me over the years. It seems like he's 65 years old since he's played for almost every team but he's only 34 so he's still borderline young. The good news is, we don't need him to be special on Sunday. He has a very low bar to clear.
When you look at his game logs, you would think Cook isn't being targeted but he really is (kind of). In the last 4 weeks he's had 2 games in which he was targeted 7 times. In another he was targeted 5 times. The thing is, that's translated to only minimal production as he's been over 27.5 in only 2 of those 4 games. In the others he finished with 25 receiving yards.
This week he gets the Philadelphia Eagles, who have given up more receptions to the tight end position than any other team in the NFL. The trick here is they are pretty good against wide receivers, so maybe Cook catches a stray or two. No matter how you look at it, Cook seems to be in line to go for at least 30 receiving yards this week.
Be sure to check out our full game preview for Los Angeles Chargers vs Philadelphia Eagles
Pickswise is the home of free NFL picks and predictions. Make sure to also check out our NFL parlays and NFL prop bets tabs for more expert picks.