NFL Prop Bets
Get our best NFL prop bets every week of the 2023-24 season. From NFL Player Prop Bets to NFL Team Prop Bets, our experts crunch the data to bring you the best value NFL props this week.
Filter Picks
Anytime Touchdown Scorer Pick
B. Cooks (DAL) to score a TD
+187
SEA Seahawks @ DAL Cowboys
Reasoning
Sportsbook
Set Wager
Payout
Select VA Odds
Anytime Touchdown Scorer Pick
J. Smith-Njigba (SEA) to score a TD
+375
SEA Seahawks @ DAL Cowboys
Reasoning
Sportsbook
Set Wager
Payout
Select VA Odds
Player Passing Yards Pick
D. Prescott (DAL) - Over 280.5 pass yds
-110
SEA Seahawks @ DAL Cowboys
Reasoning
Sportsbook
Set Wager
Payout
Select VA Odds
What are NFL Prop Bets
NFL Prop Bets or Prop Bets in general are bets on the occurrence or non-occurrence of a specific thing to happen during a game. Instead of betting on the outcome of a game, you're betting on the proposition of something within the game, offering a. The most popular types of prop bets are NFL players prop bets and NFL team prop bets, with a whole host of markets available on every game of the season.
NFL Player Prop Bets
NFL Player Prop Bets are centered around a player's performance in a particular game. The most commonly wagered NFL Player Prop Bets are passing yards, receiving yards, rushing yards, or a combination of the two for all-purpose yards. Near enough all online sportsbooks offering odds on football will also offer odds on Player Touchdowns, be it First, Last, or anytime. Defensive players aren't forgotten in the Prop Bet markets either, with options to wager on a player to record an interception or a sack often also available.

In the age of statistics and fantasy football, player prop betting is a great way to utilize the wealth of information available to place a wager on a player's performance. Our experts analyze the game conditions from injuries, and the weather, to how the teams and players match up, everything is considered in highlighting the best NFL Player Prop Bets available on NFL games this week.
NFL Team Prop Bets
The long list of possible NFL team prop bets can be a daunting and overwhelming one, with almost any part of the game a possible wager. The most common examples of NFL Team Prop Bets include Which team scores first? Which team scores last? 1st turnover a fumble or Interception? Will a team score three times unanswered?

With obscurity comes opportunity and these markets take meticulous research to master, but our NFL Betting experts take care of that for you. With all of our top NFL Team Prop Bets listed right here and the NFL games this week.
Best Sportsbooks For NFL Prop Bets
Prob betting is becoming increasingly popular and the prop bets markets are championed by no sport more than professional football. Almost all online sportsbooks, even the smaller companies will offer prop bets on NFL games, but the bigger online sportsbooks such as FanDuel and DraftKings tend to lead the way in terms of variation within the prop bet markets.

Just as important, if not more so than variation, is value. With the popularity and the number of sportsbooks offering NFL prop bets, be sure to compare the prices of your NFL prop bet picks, as you often see one sportsbook price up a player to score first at +400 but another could offer +600.

As with all of our NFL picks, we post the best odds and the sportsbook offering those odds next to our NFL prop bet selections, but if you want more information about the best online sportsbooks to wager with, check out our comprehensive online sportsbook reviews here, or our full NFL betting guide here
Best Player Props NFL
There are a huge number of ways in which you can bet on players in the NFL, with a whole host of player props offered by all of the leading sportsbooks. If you've played fantasy football before, you'll probably be familiar with many of the metrics in which you can bet on with NFL player props. These include the likes of Touchdown scorers, which can be the first touchdown scorer, last, or anytime for a safer option, as well as the likes of over X amount of passing, rushing or receiving yards. If defense is your thing, fear not, you can also bet on a player to record a sack, or to get an interception. Here at Pickswise we attempt to highlight the best player props in the NFL each week of the season, and with up to 16 games a week, there are thousands of markets, odds and lines to go through. Check back weekly, right here to find these best prop bet plays, all of which include full analysis and reasoning.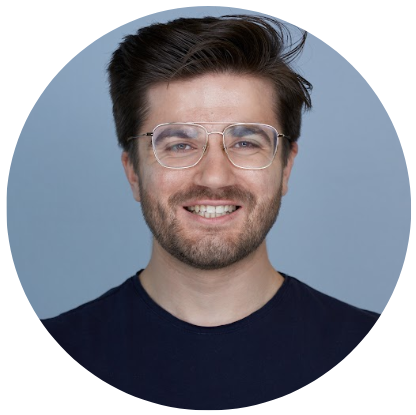 importance of Stats, Models & Data to NFL Player Props
We at Pickswise know that NFL props are a massive part of any NFL bettor's wagers on a Sunday. As such, we have compiled some of the most profitable and renowned NFL prop betting experts on our roster to deliver you the best team, and player props every week, from touchdown props, to yardage lines, leader. We take a heavily statistical approach, analyzing data sets to identify value in the market. Once this week's prop lines are priced, we'll look for a statistical edge, identifying weak numbers and even those that may be inflated by public money or skewed by historical/ recent bias'.
Andrew Wilsher, Pickswise Managing Editor
When Do Player Props Come Out For The NFL?
Where Can I Bet NFL Player Props?
What Kind Of NFL Props Do Sportsbooks Offer?
What Are NFL Touchdown Prop Bets?
Can I Bet On Specific Players To Score Touchdowns?
What Are The Best Props To Bet On NFL?