NFL Anytime Touchdown Scorer Predictions and Prop Bets for Week 14
Touchdowns were not exactly prevalent in the Thursday Night Football showdown between the Los Angeles Rams and New England Patriots (fortunately we had the under!). In fact, in the Patriots' case they were entirely non-existent (the Rams rolled 24-3). Which players are going to outscore New England's entire team in Week 14?
That's the question we try to answer now, as we take a look at our four best anytime touchdown scorer bets for Sunday's games.
Favored to score – Jonathan Taylor, RB, Indianapolis Colts (-106)
You have to like both Taylor and his matchup this week. On his own account, the rookie out of Wisconsin has gotten 42 touches over the last two contests and has turned them into 249 yards of scrimmage and one touchdown. He is clearly RB1 in Indianapolis following a brief stretch in which Nyheim Hines was getting a fair amount of carries. Now to the matchup: the Raiders' defense has been awful of late and they have surrendered the second-most rushing touchdowns in the NFL (19).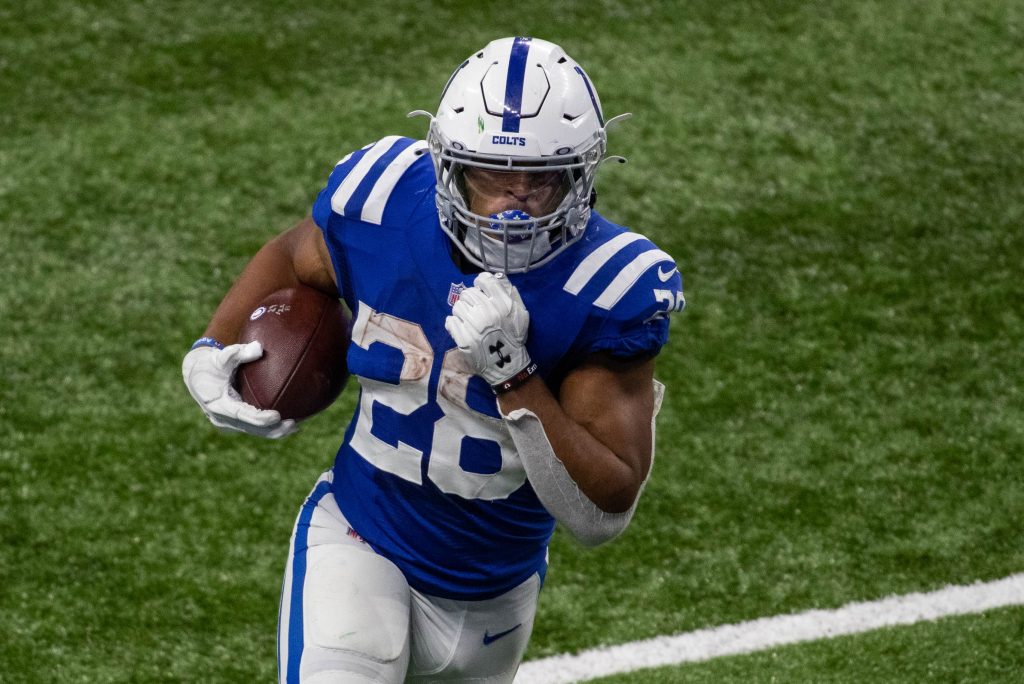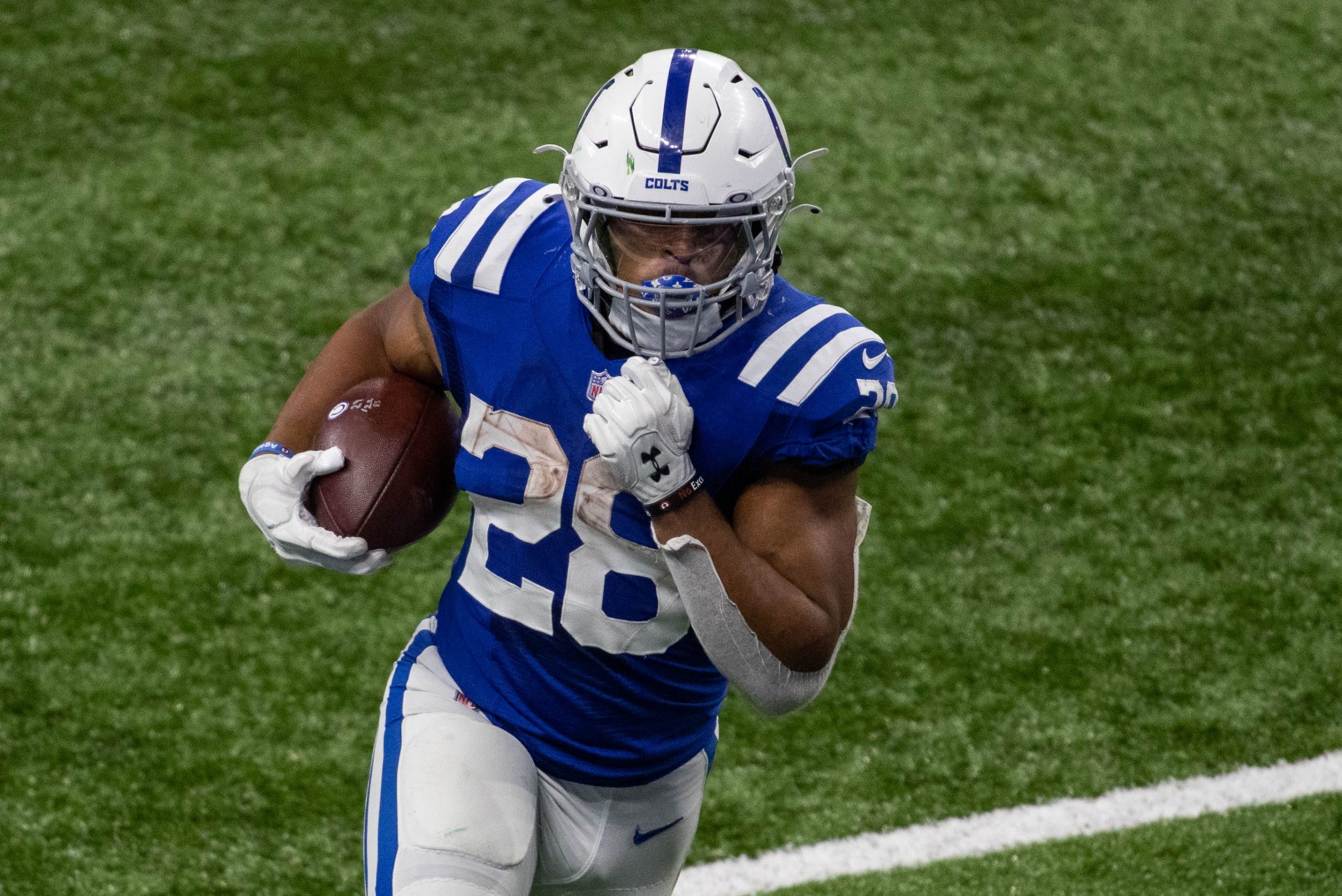 Slight underdog – Corey Davis, WR, Tennessee Titans (+135)
Just as we do with Taylor, we definitely advocate for starting Davis in your fantasy football lineup this week. Both have a good chance of finding the endzone, and Davis at +135 represents value on which you should take a chance. The Titans may have gotten embarrassed by Cleveland last weekend, but now they get to a face a Jaguars squad that has lost 11 games in a row and they should bounce back in a big way. Jacksonville's pass defense is especially bad, ranking 29th in the NFL against the pass while allowing the third-most touchdowns through the air (26). Davis scored once against the Browns, catching 11 of 12 targets for 182 yards.
Bigger underdog – Amari Cooper, WR, Dallas Cowboys (+165)
Speaking of favorable matchups, Dallas is visiting a Cincinnati team that ranks 25th in the league against the pass and has given up 23 scoring strikes. Cooper should be the primary beneficiary for the Cowboys on Sunday. The 2015 first-round pick is on a roll right now even though his own team is terrible. Andy Dalton is back under center and the connection with Cooper is working extremely well. Over the past two games, the former Alabama standout 11 catches on 17 targets and he scored against both Washington and Baltimore.
Longshot – Eric Ebron, TE, Pittsburgh Steelers (+275)
The Football team crushed Dallas in that Thanksgiving contest and they even upset previously undefeated Pittsburgh last week. Despite the loss to a great defensive opponent, Ebron had seven receptions on 11 targets. That marked the second consecutive contest with the exact same numbers: seven on 11. The 27-year-old did not find the endzone in either game, but he has scored four touchdowns this season. Now the Steelers face a much more generous defense in Buffalo (20th in the NFL against the pass, 19 passing touchdowns given up).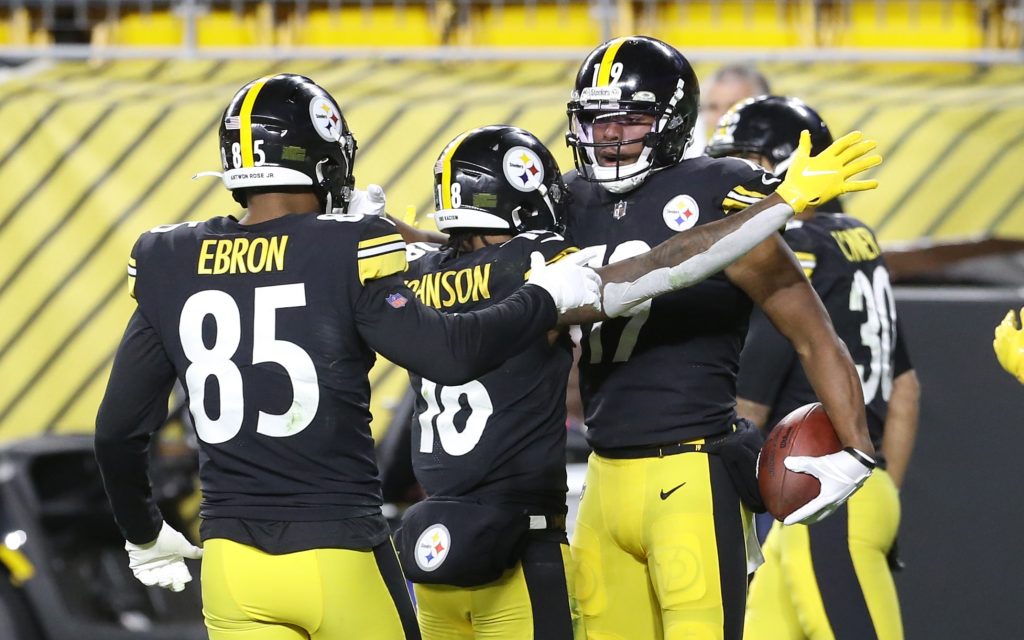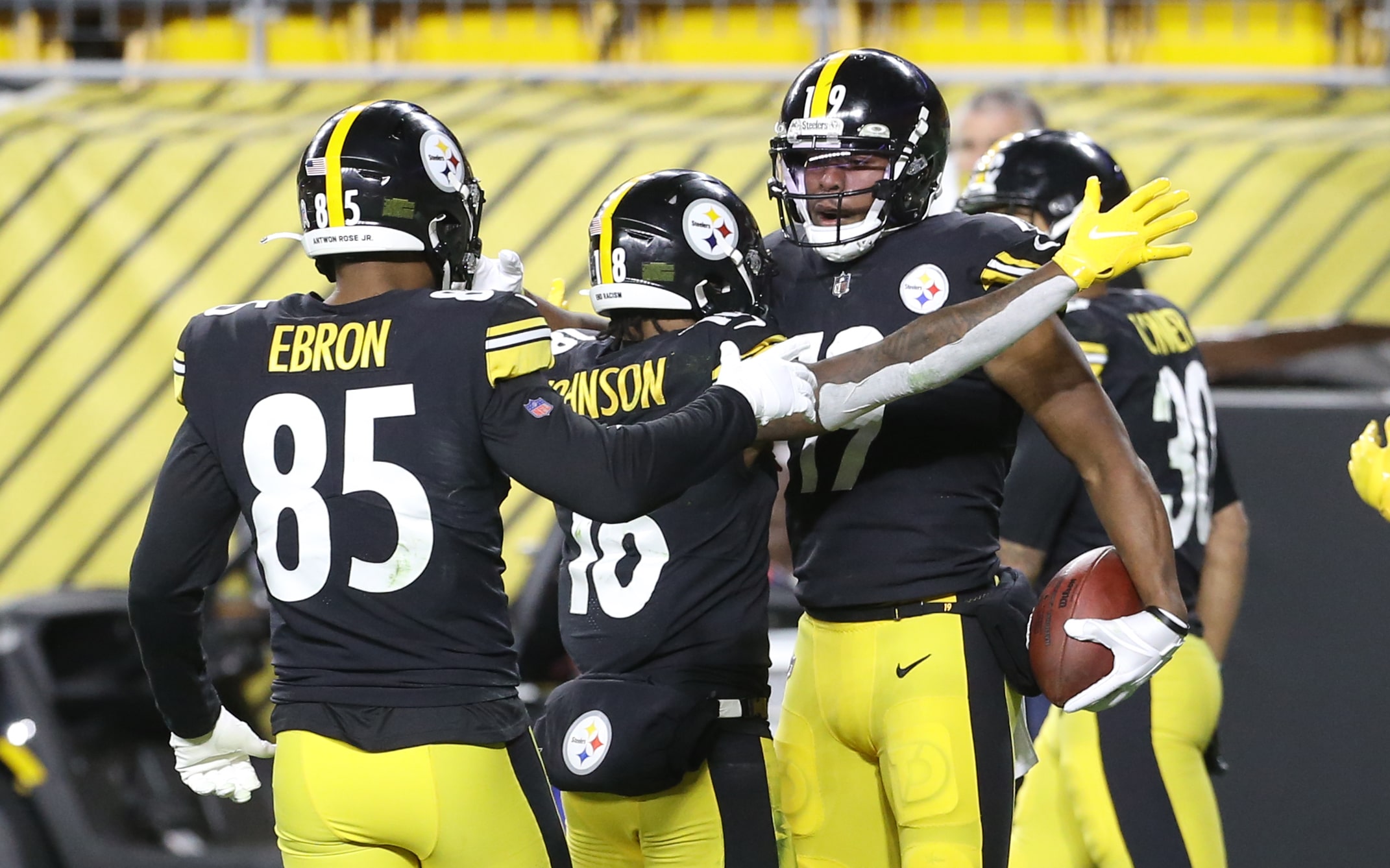 What does "anytime touchdown scorer" mean?
Anytime touchdown scorer is a popular player prop bet that NFL bettors can wager on throughout the season. But what is it, and how do you win?
As the name suggests, placing a wager on the anytime touchdown scorer market is when you tip a particular player to score a touchdown during a game. This can be a rushing or receiving touchdown for an offensive player, or you can wager on a team's defense/special teams to score a touchdown by interception return and fumble return or kickoff and punt returns.
If your player or defense scores a touchdown, you win! The odds will differ from player-to-player depending on the sportsbooks' calculated probability of that player scoring.
Does anytime touchdown scorer include passing touchdowns?
Not for a quarterback, no. A player must get into the endzone, himself, in order to qualify as an anytime touchdown scorer. If a quarterback throws a touchdown pass, only the player who caught it counts as the scorer. If Tom Brady throws a touchdown pass to Rob Gronkowski, wagers placed on Gronkowski as an anytime touchdown scorer will cash. However, those placed on Brady as an anytime touchdown scorer will not. See below for more on what the anytime touchdown scorer market means for quarterbacks.
What does anytime touchdown scorer mean for a QB?
For a wager on a QB to be an anytime touchdown scorer to cash, he must follow the same rules as a running back, tight end, or receiver. He must get into the endzone himself, either as a runner or a pass-catcher.
In the age of the mobile quarterback, QBs such as Lamar Jackson, Patrick Mahomes, Kyler Murray, and Josh Allen are often seen rushing in for a touchdown on any given Sunday. And don't forget the occasional Philly Special, either. QBs can sometimes catch passes for TDs, too.
Be sure to check out the Pickswise NFL Computer Picks and score predictions. With predictions available across the top NFL betting markets including Moneyline, Totals, and Against the Spread predictions for every game.